---
An Explanation of Balance
By Matt Gregory
From the elite racer to the beginning five year-old, and everyone in between, balance can make the difference between skiing that is fun and skiing that is a chore. Along with core strength, technique training and mental visualization, improving balance is one of the essential skills for a cross country skier.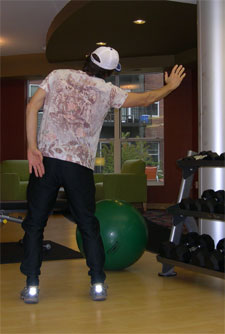 Your brain balances your body. Depending on what is happening, the brain sends and receives energy impulses to keep you upright and stable. Your brain uses inner ear, eyes and body receptors to help produce that even distribution of weight. Besides doing drills and exercises to improve balance, you can also help your brain by getting proper rest, regularly spending time on physical and mental exercise, eat a balanced diet and drink plenty of water.
According to Mark Twight, a former professional climber and founder of Gym Jones, a private strength and conditioning facility in Park City, Utah, "Balance is largely dependent on visual reference. Teach yourself to see. Don't focus on ever-smaller reference points, but notice what's at the edges, notice the sharp points at the center. See everything."
Beyond seeing everything, and any natural talent you may have in this area, there are some things you can do to improve your balance.
Training and Equipment
Build a routine with endurance, strength, stretching and balance. Use foot-based exercises in which you stand flat on your feet, and then do more on tip toes. Eye exercises are another part of your training. You can strengthen the eye muscles, which will improve your depth, peripheral vision and vertical focus speed. In addition to doing the exercises outlined below, take time during the season, at least once a month, to do sprints.
Inner Ear Exercise
This exercise develops your balance on your feet. From a standing position, tip your head to one shoulder. Move your extended arm and hand horizontally in a figure eight. Then, with bent knees, make the eight and twist your torso. Switch arms after five minutes.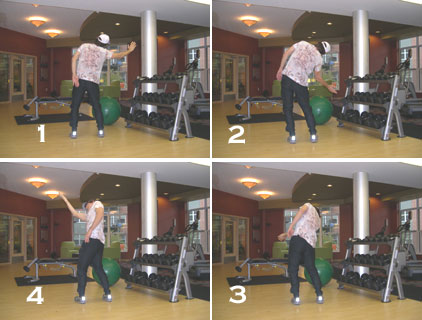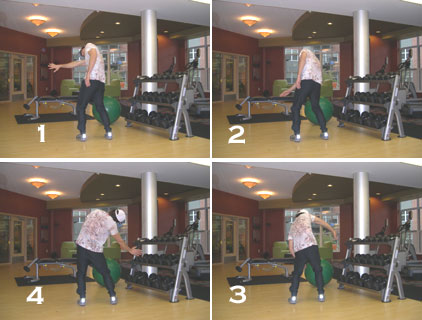 Depth Exercise
This exercise helps your depth perception. Hold an object (or just your thumb) in front of your nose. Start close to your nose, but your vision should not feel tense. Focus on the object and fully extend your arm. Slowly move the object back towards your nose. Repeat slowly, 10 times.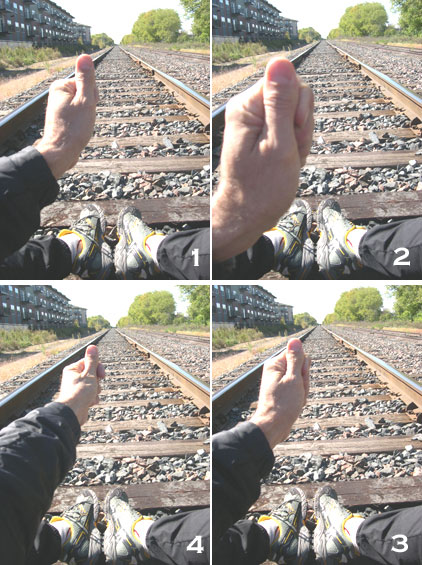 Peripheral Exercise
This exercise helps your peripheral vision. Extend your arm so that your thumb is about 12 inches in front of your face. Focus past your thumb on an object or fixed point that is easy to see. Move your thumb in front of your face, keeping the 12-inch distance, and rotate in a figure eight from side to side. Do not move your head and keep you focus on the fixed point. The width of the pattern can go beyond the vision of the opposite eye. Slowly repeat 10 times. Each circuit should take approximately three seconds.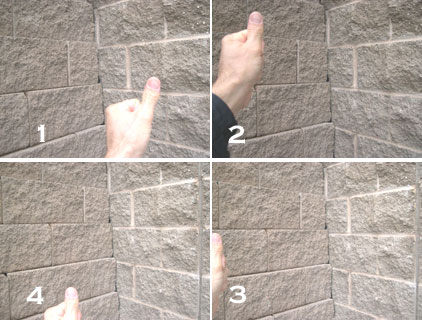 Vertical Exercise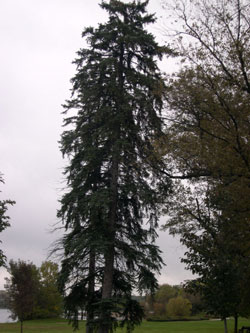 This exercise helps with vertical strength. Look for an object that has a straight vertical edge with half the object above the horizon (looking straight out) and half below the horizon. It could be a tree or a corner of a building. Move your focus up and down slowly, so that you can see any patterns or imperfections along the way. Slowly repeat 10 times.