---
Kick-Double Pole is Your Friend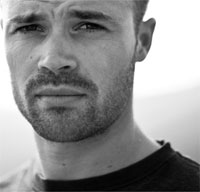 The last weekend of January 2010, I was fortunate enough to ski in the Noquemanon Ski Marathon in Marquette, Michigan. If you have not yet had the opportunity to ski this race, and you have a propensity for long ski races, you should put this event on your calendar for next season. The terrain, excellent snow, technical and demanding trails, and the one-of-a-kind U.P. scenery all combine to create a memorable weekend. Read the rest of Andrew Johnson's story here.
---
Ski Legend Nikolai Anikin Remembered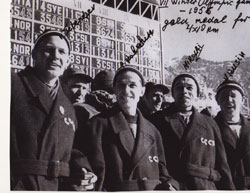 Nikolai Anikin, a three-time Olympic medalist for the Soviet Union and then a coach in the U.S. for 20 years, died of cancer November 14, 2009, in Duluth, Minnesota. One of his prize pupils was John Bauer, who won all four races at the U.S. Nationals in 1996 and skied in the 2002 Olympics. Bauer wrote an article for Cross Country Skier two years ago, which you can read here.
---
Snowshoe Update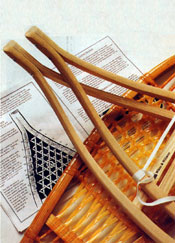 By Lou Dzierzak
Once thought of as quaint decorations hanging crisscrossed over a winter cabin's stone fireplace, today's snowshoes reflect state-of-the-art designs, construction methods and materials.
According to the Outdoor Foundation's "Outdoor Recreation Participation 2009 Topline Report," 2.9 million people went snowshoeing in 2008. That represents a 21.8 percent increase from 2007. Read the story here.
---
Montana Development Aims at Sustainability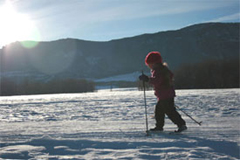 A new development near Red Lodge, in south-central Montana, will include a limited number of widely spaced homes, access to ski trails and will showcase sustainable living. Aspen Ridge Ranch offers just 10 lots on 250 acres, with common ownership of the rest of the property. Read the rest of the story here.
---
The New Whistler Olympic Park
| | |
| --- | --- |
| Click on the photo for a larger version. | What has almost 500 inches of snow annually, 35 kilometers of recreational trails and brand-new everything? If you answered the new Olympic Nordic venue in Whistler, BC, you win. Recreational trails? "It's much more about the legacy after the Games," says the venue's designer, John Aalberg. Read all about it in our new digital magazine. Also, see many more photos in our online photo gallery. |
---
An Explanation of Balance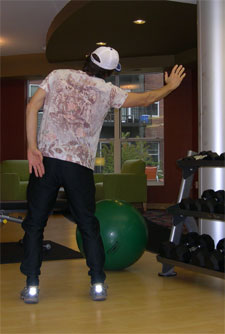 From the elite racer to the beginning five year-old, and everyone in between, balance can make the difference between skiing that is fun and skiing that is a chore. Along with core strength, technique training and mental visualization, improving balance is one of the essential skills for a cross country skier. Read more and see the illustrations.
---
Tamarack Lodge:
Where History and Nature Collide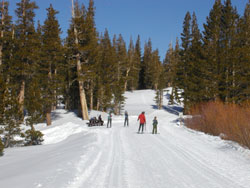 Tamarack Lodge, nestled in the Inyo National Forest of the Mammoth Lakes area of California's Eastern Sierras, offers up a charming combination of history and natural beauty resulting in a delightful setting for cross country skiing. Read on . . .
---
New Equipment for 2009-2010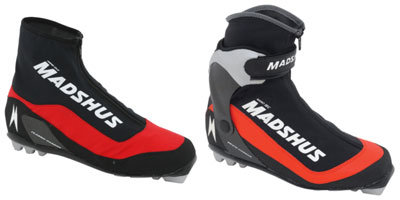 Every season, equipment manufacturers roll out their latest and greatest new gear.Cross Country Skier annually brings you a preview of the newest line-up of skis, boots, poles, waxes and accessories. We have the scoop on new developments in design and technology – in bases, flexes, cores, foot lasts, binding interfaces, materials and cosmetics. So if you are a techo-weenie gear geek, this is the article for you.
---
Dryland Drills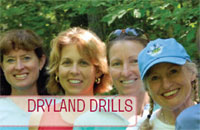 No snow where you are? Check out these dryland drills to keep you in shape (both physicaly and mentally) for the upcoming season. (Note -- the link will take you to our digital magazine.)
---
Pre-Season Strength Workout
October 10, 2009 - It's not too late to get started on strength training for the 2009 season - but you better start soon. Take a look at one training plan, and many suggested exercises, to help you have your best season yet.