October 2007

Dakota Ridge Trail Map: In the printed version of the October 2007 issue, The Sunshine Coast's Dakota Ridge included two references to maps, which were not included with the article. You can find the Dakota Ridge map here.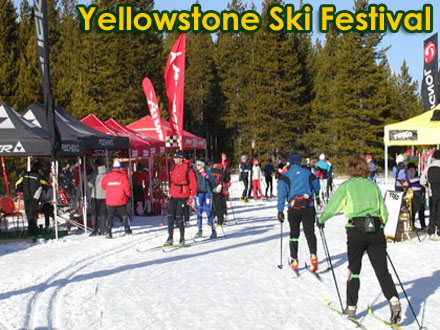 By Ron Bergin — More than 3,000 skiers, snow by Thanksgiving, manufacturer demos and great food. What's not to like about West Yellowstone, Montana, in November? Read more . . .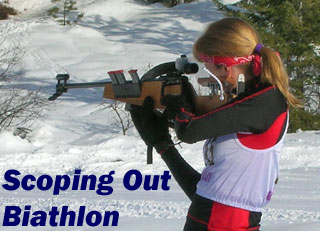 By Jay Bender — There is a sport that can inject a kind of dark horse, come-from-behind excitement into your racing: biathlon. The element of shooting adds a wild card; even the good skiers may end up on the penalty loop. Read more . . .
By Bill McKibben — In the kingdom of sports, the most sensitive species is almost certainly cross country skiing. Its dependence on natural snow means that it may not have a future at all — unless, of course, we're able to do something about the carbon dioxide pouring into the atmosphere. Read more . . .

Other Features (only in the printed magazine)
The Land Rush is On by Ron Bergin
Winter Navigation by Ron Watters
Uphill Skiers by Dennis Lazof
The Life and Times of a Nordic Center by Molly Murfee
Club Feature: Cairngorn Biathlon and Nordic Ski Club by Roger Homyer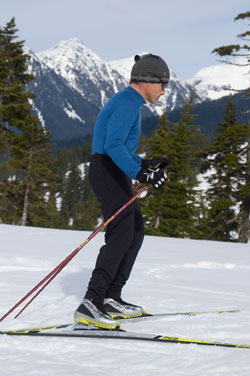 By Steve Hindman — As gas approaches $4 per gallon, I'm going farther with less by paying attention to how and when I push on the gas. Once I get to the trailhead, I've discovered I can also go farther (or faster) with less effort on skis if I push less and glide more. Read more . . .
By J.D. Downing — A recap of last year's international cross country ski competition: redemption for Finland's Virpi Kuitunen and transition time for Canada's women's team. Read more . . .
By Stacie Grossfeld — Knee pain afflicts a skier while hill bounding and classic skiing, yet there has been no trauma. What is the source of the pain? Our new columnist, practicing orthopaedist Stacie Grossfeld, provides some clues. Read more . . .
Other Columns
Fresh Snow by Ron Bergin
Kick and Glide by Ian Harvey
Off Track by Gary Legwold
The Frozen World by Mitch Mode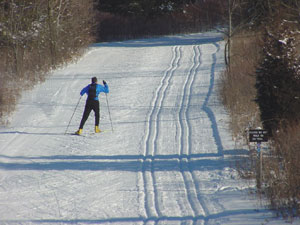 Lapham Peak, Wisconsin
Hidden Gem: Crystal Lake, Pennsylvania
Dakota Ridge, British Columbia (printed magazine only)

| | |
| --- | --- |
| | The Classic All Terrain (CAT) ski can put you on the trail, regardless of weather. Read more . . . |
Other CCS Racer features (in the printed magazine):
Training Zones by Yuyri Gusez
Factory Team Traning Tips by Justin Easter
Power Up with Pilates