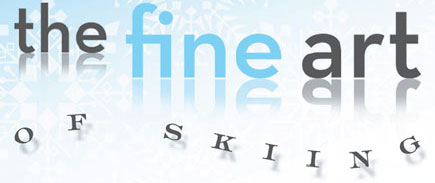 | Sean McCabe | Betsy Bowen | Sarah Carpenter | Barbara Sullivan | Jim Meyer |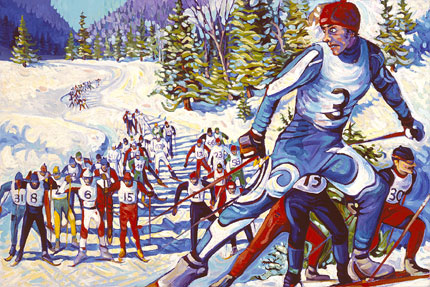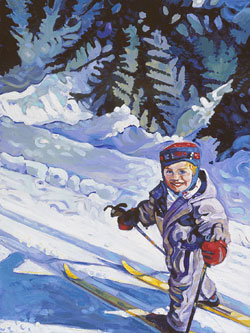 Sean McCabe has lived the double life of artist/teacher and climber/skier. He earned his BFA at the University of Utah. After finishing his undergraduate degree, he enrolled in the education program and received his teaching certificate.For the last 18 years, he has taught art at the high school and junior high school levels. McCabe has actively pursued climbing and skiing, in one form or another, for over half his life. In 2008, he took a half-year leave of absence from his teaching to complete the course work towards his Master's degree and spent three months painting full time, resulting in a new body of work.
McCabe received the Teacher of the Year award in his fifth year in the Granite School District in Utah. He was also recognized by his peers at Liberty Bell High School in Mazama, Washington, as Teacher of the Year.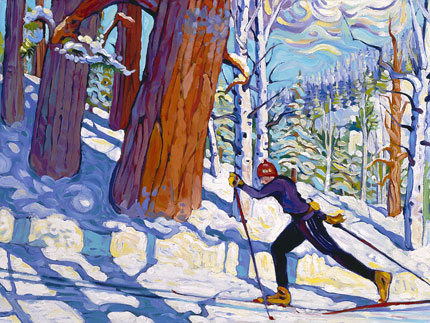 In 2000, McCabe was honored by the Olympus High School Alumni Teacher Recognition Committee, and received the prestigious Catalyst Award, a monetary award given to teachers who have had a significant impact on the lives of their graduates. In 2002 he was nationally recognized and awarded The Milkin Family Foundation Award.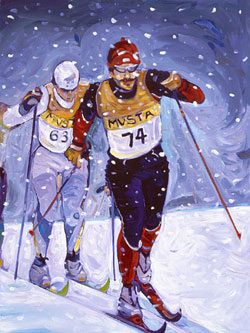 Outside of his teaching, McCabe works as a graphic designer for outdoor companies and journals. His graphic designs have appeared on clothing labels for well-known brands like The North Face, Patagonia and Black Diamond. His illustrations can be found in American Alpine Journal and Climbing Magazine and he is now the exclusive illustrator for the prestigious Alpinist publication, the New Yorker of climbing literature.
"My work's focus is based on personal experiences," McCabe said. "I climb and ski partially so I can do my art, and I do art as a way of sharing my experiences with others. They are directly connected."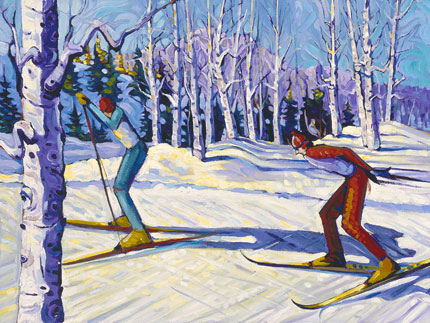 His true love, however, is fine art. "My work is expressionistic, in that I take liberties with the human form and with color," he says. "My figures are almost character-like, perhaps similar in style to Thomas Hart Benton's depiction of the American worker in many of his paintings."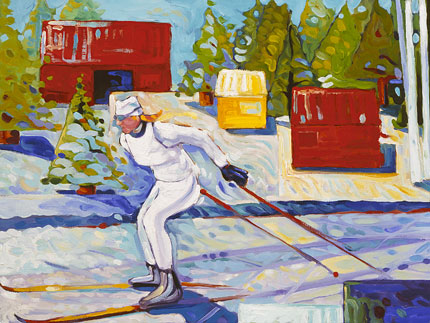 Most of his work deals with the relationship between the human form and the mountains, but from a skier's perspective. "My skiers represent me, my friends or experiences; always out there getting after it."
McCabe lives in Mazama, Washington, with his six-year-old daughter, Novie; 18-month-old son Dashe; and his wife, two-time U.S. Olympic ski team member Laura McCabe.
Sean McCabe Studio
P.O. Box 982
Winthrop, WA 98862
509/996 3782
info@seanmccabestudio.com
www.seanmccabestudio.com