December 2002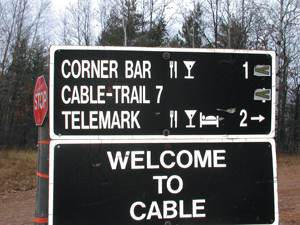 On the surface, recreational cross country skiing is not a sport prone to conflict or controversy. Yet, the skier versus snowmobiler conflict is one topic that often surfaces and is something we address in this issue. I can understand the smell-sound-pollution arguments that skiers make, but we as skiers seem to be a pretty inoffensive lot. While there are the ideological differences of non-motorized versus motorized choice of recreation, why, I wonder, would snowmobilers dislike or even care about us?
It would seem to be pretty simple - in most places we have our trails and they have their trails, and the opportunities for interaction are relatively limited. Maybe they resent the "superior" attitude that some skiers take. Although I admit, it's hard not to feel just a little "superior" when you think of your ability to propel yourself down the trail or visit the remote backcountry totally under your own power with little or ... Read more >
I'm speaking from experience here. A couple years ago, I grabbed a weekender cyber fare from Minneapolis (elev. 815 ft.) to Calgary (elev. 3,557 ft.) where my best pal lives. In no time flat, we borrowed a pair of skis from a friend and piled into her Subaru wagon, loaded down with water, Gore-Tex and gorp. And up to Lake Louise went we.
Things weren't so easy once we hit the trail. The borrowed skis required wax, and we hadn't brought any. So I slipped around the snow like a dog on ice, which didn't ... Read more >