October 2002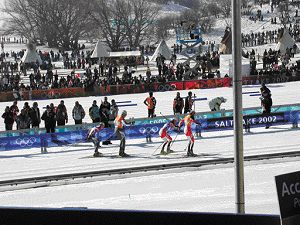 Welcome to another year of Cross Country Skier. Our first year was wild and wonderful. First, it was an outstanding learning experience as we refined our editorial philosophy as the season progressed. We are extremely grateful for your positive comments as well as the constructive criticism. The encouragement we've received from readers, advertisers, and members of the cross country ski industry has been reassuring and validating.
This year we renew our commitment to bring you information, education, and entertaining stories from across the cross country skiing spectrum. From the mainstream to the fringe; if it has anything to do with ... Read more >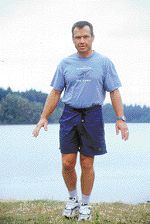 Although the first snowflakes may not yet be in the air, it is time for ski magazines to show up in your mailbox and at the newsstand. When those snowflakes do fly, this is the place to find tips and exercises that will help you have more fun on the snow.
Most people have heard the story of the blind man who mistook the elephant's trunk for the elephant itself. No number of facts about the trunk could give the man an accurate picture of the larger animal. Following up the facts with an exercise to experience the trunk through touch, smell, and sound would only have added to the man's misperceptions. As Mary Oliver wrote in her book, Blue Pastures: "A fact: one picks it up and reads it, and puts it down, and there is an end to it. But an idea! That one may pick up, and ... Read more >