---

The pay to play business models works
By Lou Dzierzak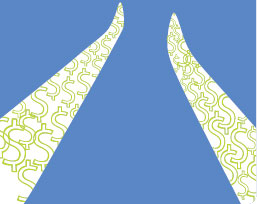 When the winter months arrive, cross country skiers look to the heavens for signs of snow. A few hours of the proper mix of temperature, water vapor and wind can release months of pent-up anticipation.
Six inches of fresh fallen snow will send a buzz through the ski community. Well-marked and groomed trails stand ready to take on the parade of skiers pulling their cars into the parking lots of their favorite trail systems.
In order to provide a few hours of enjoyable skiing, trail managers toil for months maintaining and improving trails, expanding routes, building warming huts and updating trail signage. Thousands of volunteer hours make a significant contribution, but in the end the bills have to get paid with dollars.
From non-profit organizations like the Jackson Ski Touring Foundation in the village of Jackson, New Hampshire, to the Methow Valley Sport Trail Association in Washington and a business relationship between resort owners in northern Minnesota's Gunflint Trail Nordic ski trail systems have honed financial business models to create stable long-term revenue streams that fund trail development, maintenance and skier amenities like chalets, warming huts and lessons.
The business model
Creation of the Methow Valley trail system in Washington began in the late 70s, when Don Portman, a cross country ski enthusiast convinced the owner of a dude ranch to stay open in winter months. Through Portman's efforts, REI brought in groups of people from Seattle to ski in the area. Today the Methow Valley is home to the second largest Nordic trail system in the country, operating over 200 kilometers of interconnected trails.
The trail system in Jackson, New Hampshire, is an outgrowth of a very long history of cross country skiing in the village. Thom Perkins, executive director of Jackson XC notes they have photos of women skiing on the trail system in 1888. The 154 km trail system surrounds the village, three river valleys and 60 square miles of highlands in the White Mountains. Perkins describes the trail system's operating structure. "The Jackson Ski Touring Foundation was started in 1972 to maintain the trails in Jackson and take over for a lot of smaller trail system operations of various inns, alpine ski areas and ski rental shops and put it under one roof as a nonprofit organization."
Located in Calumet, Michigan, the Swedetown cross country ski trails offer more than 30 km of groomed ski and snowshoe trails. Dave Mayo-Kiely, board member of Copper Island Ski Club that manages the trail, explains how a partnership with the Calumet Township was instrumental in creating a formal Swedetown trail system. "The township came on board and became a key partner. Ninety-five percent of the land the ski trails are on is actually owned by Calumet Township. Our ski trails are protected for the long-term thanks in large part to the township and Paul Lehto, township supervisor. They also helped writing a grant to get the Swedetown chalet built and partnered with us to purchase a Pisten Bully."