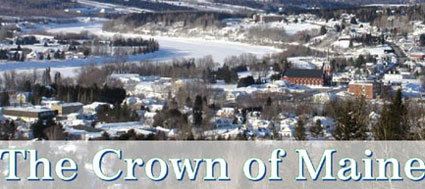 Aroostock County is the northernmost county in Maine. It is as northwoods as you'll get. The place needs economic development and some organizers have turned to cross country skiing and biathlon as an answer. Read more about The Crown of Maine.
---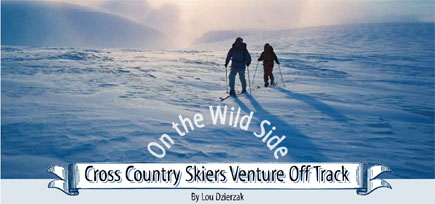 After traversing the same groomed trails weekend after weekend, many skiers want to break a trail of their own. That means backcountry and the tranquility or thrills of more rugged terrain. Read on ...
---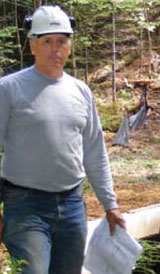 Fireside: Thom Perkins tramps through soft, frangrant, freshly bulldozed soil with a milion-dollar view of the White
---

What is the first image of cross country you remember? For most, it is probably a graceful skier striding fluidly across the terrain. It seems effortless and there is renewed interest in the classic technique.
---
Other features in the printed magazine
The Great Fridtjof Nansen: Skie Explorer and Humanitarian
Made in America
Grooming: What the Skier Doesn't See
Food as Fuel
Mountain Top Inn
Mt. Washington Valley's "Secret" Ski Center
Classic Skiing Escape in Quebec's Mt. Tremblant National Park

Factory Team Training Tips
Racer Profile: Morgan Arittola
The North American Race Calendar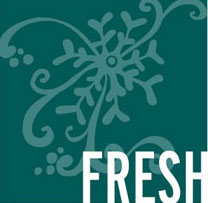 Technique & Training
Fresh Snow
Frozen World
A Body in Motion
Kick & Glide
Off Track