By Lou Dzierzak—When the first snow falls in early November, Wisconsin's Lapham Peak State Park is one of the busiest cross country ski venues in the Midwest. Read more . . .
By Lynn Bosco—With almost 100 inches of snowfall, the Northwest Pennsylvania Great Outdoors boasts 25 places to ski. Read more . . .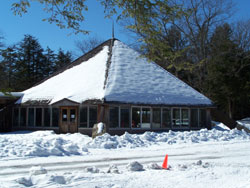 By Mike Buckley—"Let's go again," Lee said, as we exited Super Loop trail at Crystal Lake Ski Center. Again? The loop's start is tough, a long and steep uphill climb, but it soon mellows into a few downhills that cut across the slope of the ridge and a fast flat with lots of glide. Read more . . .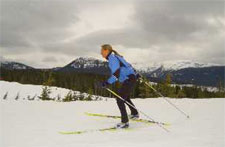 By Ryan Stuart — Twelve feet of snow can make a big difference. Take the spot on the shoreline of Lake Helen McKenzie where I stood gasping for breath. I'd hiked past it on a trail near Mount Washington Alpine Resort at least 10 times during the summer. At least, I thought I had. Nothing looked the same now in midwinter. Luckily, the groomer had left a perfect track of corduroy to follow. Read more . . .
Hidden Gems: The Sugarbush Trail Minnesota
by Ron Bergin
Driving north out of Duluth on US Hwy 61 along Lake Superior's Northshore, you could easily think you'd been transported to coastal Maine or Oregon. This scenic route sets the stage for an idyllic journey to one of the more enjoyable upper Midwest skiing experiences. Read more . . .