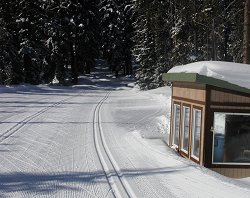 Occupy April : Rethinking the National and International Race Season Schedule
The international 2011-12 race season got off to a chaotic start with a dozen or so of the earliest northern European races cancelled or moved due to warm weather and low snow. Those venues able to provide earliest season skiing did so at an extraordinary resource cost.
Thousands of euros were spent before the U.S. Thanksgiving to provide one to three kilometers of thin and ….
<![if !IE]><![endif]>