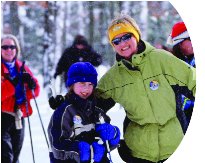 WOMEN'S SKI TOUR PROVIDES ALTERNATIVE ON SUPER BOWL SUNDAY
If you're not a football fan, it's not always easy to find something to do on Super Bowl Sunday. But thousands of women in Northern Michigan and Colorado will be strapping on their cross country skis and snowshoes on Feb. 1 to participate in the Subaru Women's Ski Tour, a non-competitive charity event where women do the skiing and men take care of the refreshments.
With underwriting from Subaru, this year's tour now includes four other women-only ski/snowshoe outings—a pair of Feb. 1 "sister tours" in Marquette, Mich. and Winter Park, Colo., and another two on Feb. 29 in Waterville, N.H. and Charlevoix, Mich. Money raised by all five events is earmarked for local charities, particularly those that benefit women. The Traverse City tour alone is expected to raise some $13,000 this year, said Krapohl.
For more information about registration and lodging for the Women's Ski Tour, visit www.mytraversecity.com or call 1-800-TRAVERS.
BRITISH WOMAN'S TREK TO SOUTH POLE SETS RECORD
A British explorer has walked and skied her way into polar history by completing the fastest solo trek to the South Pole. Fiona Thornewill, 37, took her place in the record books by completing the 700-mile trip in 41 and a half days. The only other woman to have completed the solo, unaided trek is Liv Arnesen of Norway, who took 50 days in 1994.
Ms. Thornewell, a recruitment consultant from Thurgarton, near Nottingham, England, hauled a 285 lb sledge of supplies and equipment through minus 50C temperatures and 70 mph winds. By reaching her goal in under six weeks she achieved not only her aim of becoming the first British woman to trek solo and unaided to the Pole but also became the fastest person to make the trip unsupported. The previous record, by a Korean team, was 44 days.
Grassroots Ski/Snowshoe Groups Ready for New Growth
Looking to further empower local ski and snowshoe clubs, Winter Wildlands Alliance (WWA) announced it will now offer direct technical services to grassroots nonprofits, including membership development, grant writing, legal assistance and education on federal regulations.
The Grassroots Technical Assistance Program provides each local group with consultation services for strategic planning, membership development and outreach, education on current laws and regulations, documenting user-conflicts, budgeting and fundraising. Other benefits include a Grassroots Activist Toolkit, electronic updates on current and pending policy, media clipping services, discounted registration fees for WWA's Grassroots Advocacy Skills Conference, website hosting and links and opportunities for joint membership development.
For more information, contact Sally Ferguson, WWA Grassroots Programs Manager, at 208/386-9227 or visit www.winterwildlands.org.
NORDIC LEGEND INSPIRES
"THE FALCON'S CLOAK" FILM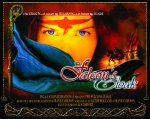 The Falcon's Cloak, a feature-length motion picture, is currently in preproduction. Based on the historic Birkebeiner story as adapted by Diane Carlson with the screenplay by Carlson and Keith Holland, the story is told from the viewpoint of Inga, the mother of the child prince Haakon Haakonson.
The Falcon's Cloak is a tale of medieval war, first love and compelling legends. It is the true story of Inga, an uncompromising young woman, who fights for truth and the promise of a new world as she protects her son from those who seek to kill him. For more information contact: info@falconscloak.com, www.falconscloak.com.
EAST
FIRST ANNUAL NORDIC WEEKEND AT STOWE
Stowe, Vermont will host the First Annual Nordic Weekend at Stowe February 21 – 22, 2004. Presented jointly by the Stowe Area Association, the Vermont Ski Museum, Catamount Trail Association and the Mount Mansfield Ski Club, the Nordic Weekend at Stowe is planned as a celebration of the joys and benefits of Nordic skiing. For more information visit www.catamountrail.org/events or www.vermontskimuseum.org.
FOUR-TIME RUSSIAN OLYMPIAN TO COACH THE GUNSTOCK NORDIC ASSOCIATION
Four-time Russian Olympian, Nina Gavriljuk, has joined the Gunstock Nordic Ski Association (GNA) as their new Nordic ski coach. An internationally-ranked skier from 1988 to the present, Gavriljuk has won three Olympic gold medals and six World Championship medals.
Joining Gavriljuk in leading the GNA program is Nordic Combined Coach, Geoff Howe. Howe competed on the World Cup circuit from 1999 – 2002 and was the Nordic Combined Coach for the New York Ski Education Foundation in Lake Placid, NY. For more information visit www.gunstocknordic.com.
NEW HOTEL AT THE STATION TOURISTIQUE DUCHESNAY
The Station Touristique Duchesnay in Quebec, known for its numerous outdoor activities and cross country ski trails, announced the opening of its new hotel and ski resort on December 19.
The 48-room hotel has a view of Lac Saint-Joseph. The lodge includes meeting rooms, a dining room, a bar, a terrace, an exercise room, an indoor pool and an outdoor hot tub. In all its winter packages with accommodation, the cross country ski resort will include a visit of the not-to-be-missed Ice Hotel. For information: André Roy, Director Station touristique 418/875-2122, ext. 237.
WORLD CHAMPIONSHIPS APPOINTMENT
George LeFeuvre of Jemseg, New Brunswick has been invited to manage grooming and tracksetting work on the trails for the FIS Nordic Ski-World Championships 2005 to be held in Oberstdorf, Germany in February 2005. This will be his sixth World Championships, in addition to four Olympic games.
MIDWEST
Gravel Mine Threatens Hidden Valley Ski Area
The Hidden Valley Ski Area, long a winter ski destination , is also rich with gravel deposits. According to Minnesota Department of Natural Resources estimates, perhaps 2.5 million to 5 million cubic yards of gravel sit under the land in and around the ski area.
The DNR has launched a new long-term evaluation of the property that could mean local gravel contractors would mine much or all of that gravel in stages over the next 20 to 50 years, with timber cutting preceding the mining.
The plan has some in the community worried that the forests and steep trails will be ruined.
The city of Ely leases the 29 acres for the ski area for about $1,800 annually. The total value of gravel on the whole 640 acres could range from $2.5 million to $5 million, according to Glenn Melchert, a DNR industrial minerals geologist in Hibbing. The DNR has met with city and ski club leaders to work with their concerns.
Changing Horses
Phil van Valkenberg, renown cycling writer and for the past five years Marketing and Sales Director at Telemark Resort in Cable, Wisconsin has accepted a similar position at the Marvin M. Schwan Retreat and Conference Center in Minong, Wis. Van Valkenberg was instrumental in helping Telemark re-establish itself as the major Nordic destination area in northwest Wisconsin.
WEST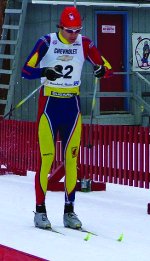 FRISCO NORDIC ADDS SNOWMAKING AND NIGHT SKIING
Frisco Nordic Center, Denver's closest cross country ski area along the I-70 corridor, has installed snowmaking and solar-panel lights for their guests.
Guests can ski on almost two kilometers of 12 foot wide trails covered with man-made snow and four kilometers with lights. The teaching loop behind the new log lodge and nearby sledding hill will also receive snowmaking priority.
Frisco Nordic is about 80 minutes from Denver, one mile off Interstate 70, near the town of Frisco. The season usually runs from Thanksgiving to early April. For more information: 970/668-0866, nord@colorado.net.
"She's On Skis"
Women-Only Skate Ski
Lessons at Mt. Bachelor
The first session of "She's On Skis," a six-week learning program for beginning and intermediate women skate skiers began on January 14.
During the course of the program, participants will receive six, 90-minute lessons, rental equipment and trail passes. Limited to 24 participants per session, all classes are taught by female instructors. A maximum of eight students per class will allow for greater focus on getting started skating and improving technique. All lessons are being conducted at the Mt. Bachelor Nordic Center. For more information please visit www.mtbachelor.com or call 800/829-2442.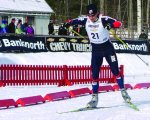 FLORA, KONRAD CAPTURE FINAL GOLD MEDALS AT '04 XC CHAMPIONSHIPS
The 2004 Chevrolet U.S. Cross Country Championships concluded on Sunday, January 11 with Olympian Lars Flora and Sarah Konrad capturing the long distance, free technique titles—the men's 50K, 30K for women.
Flora covered the eight-lap race in 2:08.09.0 with fellow Olympian Andrew Johnson taking the silver medal in 2:08.31.4. Marc Gilbertson, a 1998 Olympic skier, was bronze medalist with a time of 2:08.39.5.
11TH FOR SWENSON, FOURTH CHAMPIONSHIP FOR DUSSAULT IN MAINE
Olympian Carl Swenson and Rebecca Dussault completed their individual "hat trick" on January 6 at the Chevrolet U.S. Cross Country Championships as each cruised to a third gold medal on another record-setting day.
Swenson earned his 11th U.S. title—his fifth straight at Black Mountain—with a two-lap time of 22:58.2. Two of his 2002 Olympic teammates completed the podium—Andrew Johnson as silver medalist in 23:37.0 and Lars Flora taking the bronze in 24:04.6. Dussault covered the sunny 5K course at Black Mountain in 12:49.2, the fourth U.S. title of her young career and her ninth SuperTour victory.
SWENSON, DUSSAULT WIN ON HISTORY-SETTING DAY IN RUMFORD
Two-time Olympian Carl Swenson and Rebecca Dussault collected their second titles in two days as a blockbuster field of 453 skiers helped make history at the Chevrolet U.S. Cross Country Championships.
Swenson, the 30K classic winner in the rain at Black Mountain as the championships got underway, covered the 10K classic technique course in 26:05.1 for his 10th U.S. title. Temperatures were in the upper 20s under an overcast sky.
Lars Flora, one of Swenson's 2002 Olympic teammates, finished in 26:27.2 and was silver medalist for the second race in a row and Dave Chamberlain finished third; only U.S. skiers are considered for medals.
Dussault won eight races in three weeks—four SuperTour races on the Olympic trails at Soldier Hollow, Utah, followed by two victories in SuperTour races in Fort Kent, Maine, and then these two U.S. titles, which also are part of the SuperTour.
SWENSON EARNS NINTH TITLE, DUSSAULT GETS SECOND
Two-time Olympian Carl Swenson collected his ninth title—his first in classic technique, winning the 30K CL as the Chevrolet U.S. Cross Country Championships opened on Jan. 3. Rebecca Dussault, returning to racing this season and making a determined run at the SuperTour title, earned her second gold medal in winning the women's 15K CL.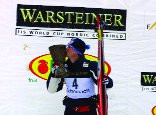 Freeman Takes Sixth in 30km
Kris Freeman finished 1.2 seconds back, tied for sixth place on December 6 in a mass-start 30K freestyle race—the best showing by a U.S. skier since 1984 while Carl Swenson overcame a spill starting the sixth and final 5K loop to finish 13th.
Eight skiers came together into the finish, after having skied together the entire 30 km course. Sweden's Mathias Fredriksson, the defending World Cup champion, covered the six 5K loops in 1:09.51.5 to edge Germany's Rene Sommerfeldt by six-tenths of a second. Frenchman Vincent Vittoz and Norway's Kristen Skjeldal tied for third (1:09.52.2). Kris Freeman was only 1.2 seconds behind Fredriksson.
Freeman, producing the best U.S. result since Jim Galanes was fifth in a 15K after the Sarajevo Olympics in March 1984 in Murmansk, part of the old Soviet Union; his time was 1:09.52.7, tied with Belarussian Sergei Dolidowitsch. Swenson finished in 1:10.23.7 in the best showing by two U.S. men since Audun Ednestad was 11th and Todd Boonstra 13th at Canmore, Alberta, in December 1989 in a 50K mass start.
Swenson 11th in Ramsau 10k
Carl Swenson finished 11th on Dec. 21 in a World Cup 10K freestyle race in Ramsau, Austria. It matches his previous best World Cup finish, also in Ramsau. Kris Freeman, finished 28th in the field of 89 racers. Freeman, who posted the best U.S. results since 1984 for two consecutive weekends, was among the leaders for half a skiathlon in Ramsau Dec. 20 and finished 22nd. Both Swenson and Freeman have matched or bettered their previous best World Cup finishes within the first month of this season.
NORDIC COMBINED
Lodwick Third in Oberhof
Todd Lodwick grabbed his first World Cup podium in two years after finishing third in the Nordic combined event on Dec. 30 in Oberhof, Germany. It was Lodwick's best showing in a World Cup since the 2002 season when he won in Beitostolen, Norway, and finished second in Steamboat Springs, CO.
LODWICK COLLECTS SECOND TOP 10 IN AUSTRIA
Finland's Hannu Manninen won his second World Cup Nordic combined event in 24 hours on Sunday, January 11, capturing an individual event by 8.8 seconds over national hero Felix Gottwald of Austria. Todd Lodwick was seventh, his seventh consecutive top-10 result.
Manninen was 11th in ski jumping on Seefeld's 90-meter hill and posted the second-fastest 15K freestyle race to overtake Gottwald, who was fifth in jumping. Lodwick, sixth Saturday, January 10 in a combined sprint, was seventh in jumping and stayed there in the six-lap 15K.
LODWICK WINS IN SCHONACH BY .7 SECOND TO CLINCH
GERMAN GRAND PRIX
Todd Lodwick won the sixth Nordic combined World Cup of his career on January 4, edging World Cup leader Ronny Ackermann of Germany by seven-tenths of a second in a three-man photo finish with Finland's Hannu Manninen third, .9 back. It was Lodwick's second victory in Schonach, having won there in 1998. Carl Van Loan had the ninth-fastest 15K and finished 22nd for his best result. The win also meant Lodwick won the three-event German Grand Prix.
U.S. Disabled Nationals
At the Chevrolet Disabled Cross Country Championships in Rumford, Maine, Steve Cook (LW-4) swept all three days of races, winning the 7.5K Jan. 3, the 5K Jan. 5 and the 10K free Jan. 6. Mike Crenshaw (LW-4) grabbed two seconds and finished with a third place. Candace Cable (LW-11) scored her own "hat trick" during the championships, winning two 5K races and a 2.5K. Bob Balk (LW-12/1) topped the sit skier class races.
U.S. BIATHLON TEAM
Europa Cup Competitors Battle Snowstorm
A major snowstorm moved into the Meribel, Savoie, France ski resort January 14, 2004 ending the three days of rain and creating difficult conditions for the Europa Cup competitors.
The Men's 10K Sprint was conducted at 9:30 in the morning after an all night snowstorm which made the tracks soft and more difficult than normal at the 1,600 meter altitude of the shooting range. Jacob Beste posted the best U.S. result with a 38th place. Beste had only one prone penalty, but he missed two standing targets to finish 4:02.1 behind Sergei Bachkirov of Russia.
For the Women's 7.5K Sprint in the afternoon, conditions stayed the same: "Under those conditions, Denise Teela had eight penalties on the day, and finished 30th, 5:22.5 behind the winner, Irina Malgina of Russia, who won in 27:32.6, despite also recording three penalties."
Rachel Steer of Anchorage, AK finished 28th January 15 in the Women's 7.5K Sprint event at Ruhpolding, Germany, chalking up her best result of the season as well as the top US women's result so far this year.
With 28,000 spectators on hand, Steer improved on her 45th place last week in Pokljuka, Slovenia. Her only penalty was on the prone stage.
While the women's sprint was being conducted in Ruhpolding, the Europa Cup team was competing in the pursuit at Meribel, France. Both US men moved up from their start positions. Jacob Beste (Minneapolis, MN) finished 35th, up from 38th. Beste had two prone and three standing penalties, to finish 8:39 behind Sergei Bachkirov of Russia who won with three penalties, in 36:59 Mark Matheny (Bozeman, MT) jumped to 40th from 51st, with seven penalties, 13:38.4 back.
CANADIAN SKI TEAM
Canada's Beckie Scott and Sara Renner made significant strides on the track bound towards excellence at the Viessmann FIS World Cup Cross Country Ski competition in Ramsau, Austria.
Scott, who received news that she will finally receive her 2002 Olympic gold medal, finished 15th in the 10 km individual skate event with a time of 28 minutes 32.8 seconds.
While Scott continues to post top-15 results, Canada's Sara Renner is steadily gaining international respect on the World Cup circuit. The 27-year-old, of Canmore, AB, put together one of her strongest races of the season, finishing 25th with a time of 29:12.2.
Milaine Theriault, of St. Quentin, NB, captured her second consecutive women's five km free technique at the Haywood NorAm Canada Cup stop in Kelowna, BC. The 30-year-old Theriault, who is climbing her way back onto the World Cup circuit after giving birth to a baby boy this summer, marched through the five km track at the Telemark Cross-Country Ski area, in a time of 14:34. Becky Laakso, of Thunder, Bay, ONT, captured the silver medal with a time of 14:35, while Madeleine Williams, of Edmonton, was third at 14:45.
Beckie Scott Awarded 2002 Olympic Gold Medal
At the Salt Lake Winter Olympic Games, Scott initially won the bronze medal. After a doping violation was discovered, Scott's was belatedly awarded the silver medal many months after the competition. Russia's Olga Danilova won the gold while Larissa Lazutina took the silver in the five-kilometer pursuit, but follow-up testing revealed both skiers tested positive for darbepoetin. The drug is usually used to help people with chronic kidney failure but has been used illegally to boost production of red blood cells that carry oxygen to the major muscle groups.
Under new rules incorporated by the World Anti-Doping Agency, an athlete who fails a drug test forfeits any and all medals won at that competition.
On December 18, 2003 the Court of Arbitration for Sport ordered the International Olympic Committee to reward the Canadian Skier Beckie Scott the gold medal because of doping infractions by the Russian winner.
The Olympic gold medal is expected to be awarded on a March 15, 2004 ceremony.
Nighbor & Jones win Haywood Canada Cup in Deep River
Canadian National Junior Team members Dave Nighbor and Perianne Jones finished on top of an impressive field of 347 skiers in the Haywood Canada Cup hosted by Silver Fox Nordic of Deep River, Ontario.
Nighbor led from start to finish in the 7.5 km skate event that doubled as the Eastern Canadian Championships. Nighbor, skiing for North Bay Nordic finished 13 seconds in front of Karl Saidla of XC Ottawa in a time of 19:49.1. Stephen Hart, skiing for Kawartha Nordic and Trent University joined David Zylberberg (XC Ottawa) and Ian Murray (North Highlands Nordic, NS) on the podium.
SUBARU EXTENDS AGREEMENT WITH FACTORY TEAM
Subaru of America, Inc. has announced it has extended its agreement with the Factory Team and will again be the title sponsor. The Subaru Factory Team is looking to repeat as American Ski Marathon Series Champion for the ninth consecutive year.
The Subaru Factory Team is comprised of 13 champion athletes, including two national champions and three Olympians. The team conducts in-store and on-snow clinics, in addition to their demanding race schedule. They use their unparalleled cross country racing experience to show America's winter sport enthusiasts how cross country skiing can maximize their enjoyment of winter.
For additional information about Subaru of America, Inc. and Subaru vehicles, visit www.media.subaru.com.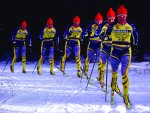 Telemark and Nordic Sales See Significant Gains
According to the SnowSports Industries America Retail Audit, sales of Nordic equipment increased last fall. Telemark ski equipment, a new category to the Retail Audit, saw sales of $2.1 million which was a gain of 72.8 percent over last season. Nordic equipment sales in specialty stores were hot in pre-season. Every category made significant gains with increases in skis (up 41.3 percent to $3.5 million), boots (up 31.7 percent to $2.5 million), bindings (up 66.1 percent to $1.4 million) and poles (up 19.6 percent to $812,587) dollar sales. For more information, visit www.thesnowtrade.org.