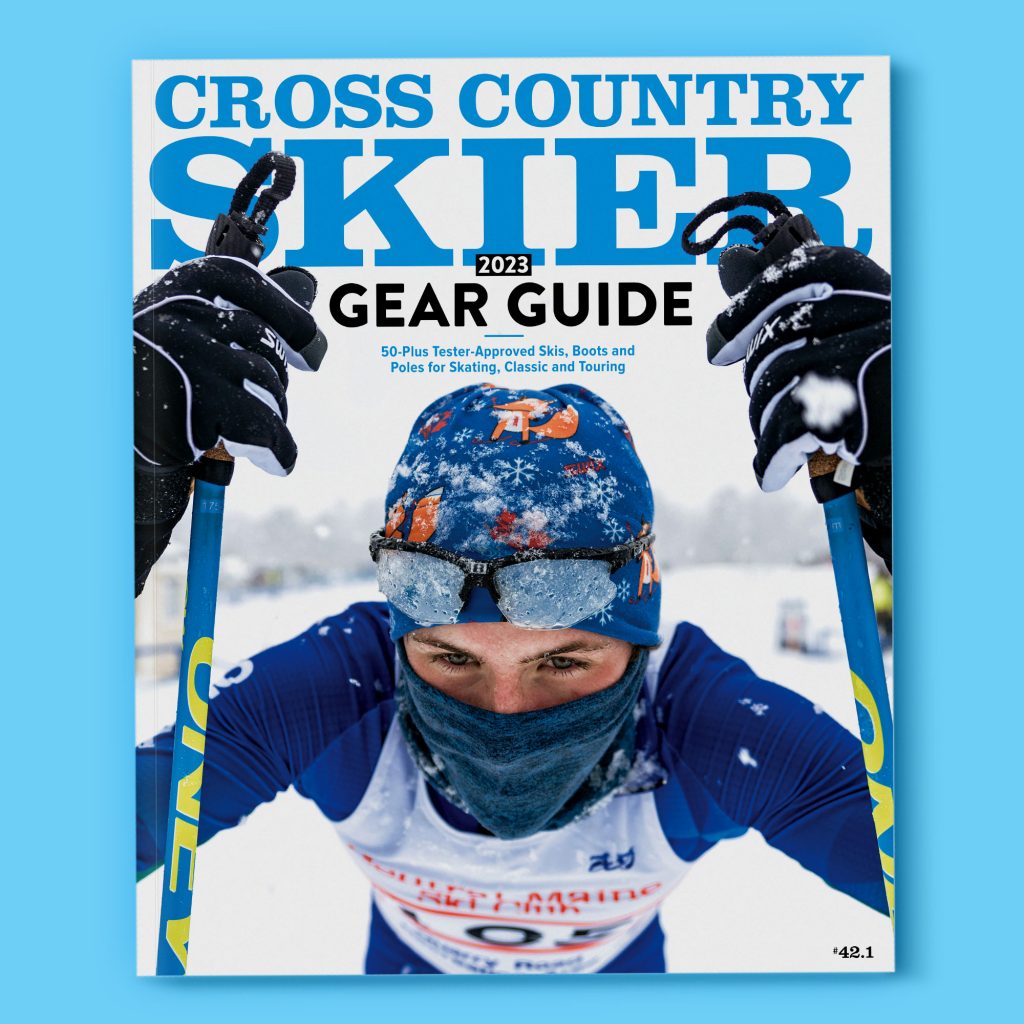 Current Issue
---
#42.1 | The 2023 Gear Guide
We rounded up a crew of 30 enthusiastic and knowledgeable skiers to put this winter's freshly minted skis, boots and poles through their paces. With testing taking place at three locations in Colorado, we were able to evaluate the gear in a variety of conditions, from fresh snow to spring slush. The result? Reviews of 19 skis, 21 boots and two poles, plus previews of a dozen more new items.
Features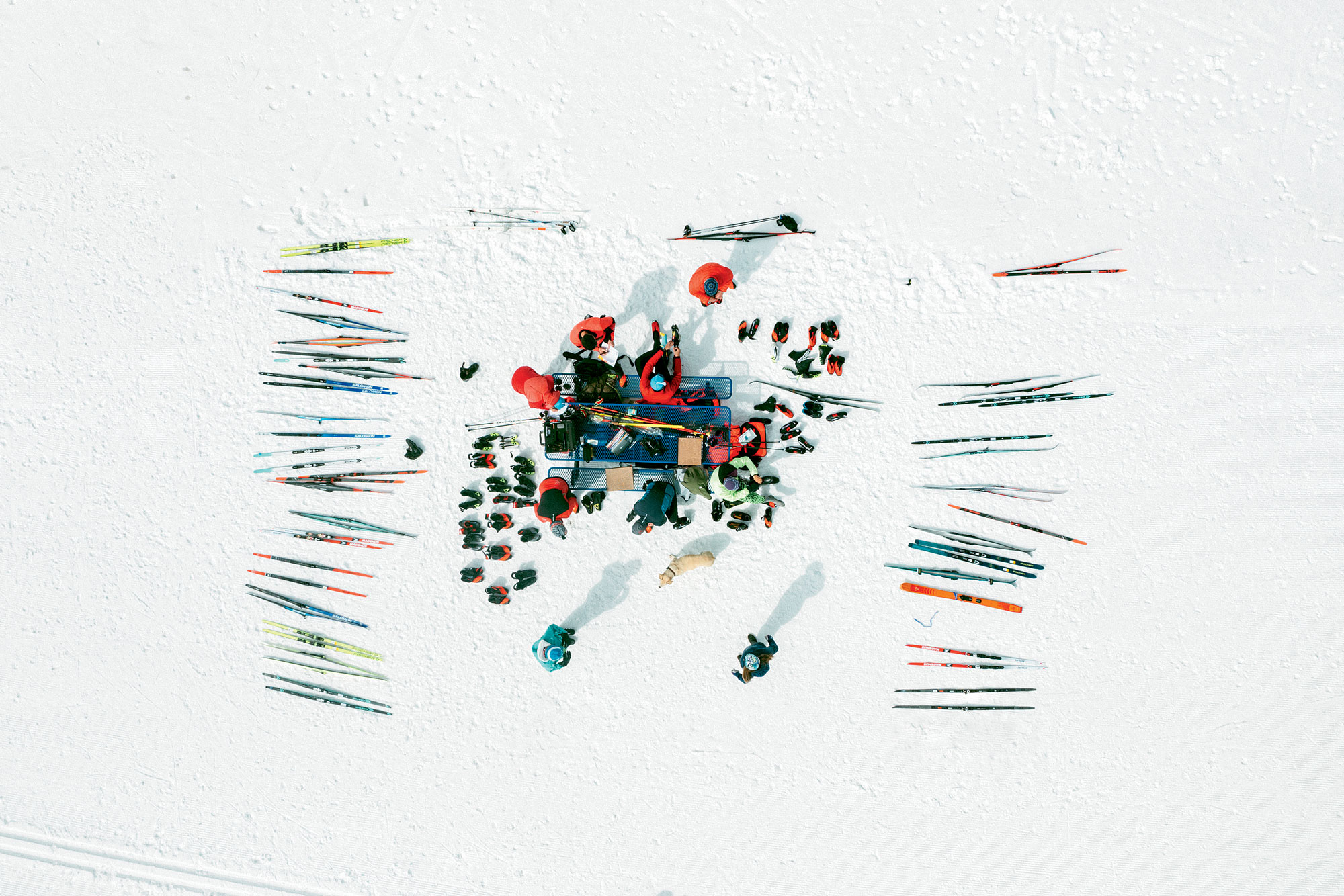 Page 44
2023 Gear Guide
Reviews of 19 skis, 21 boots and two poles, plus previews of a dozen more new items.
Image by Lightbulb Media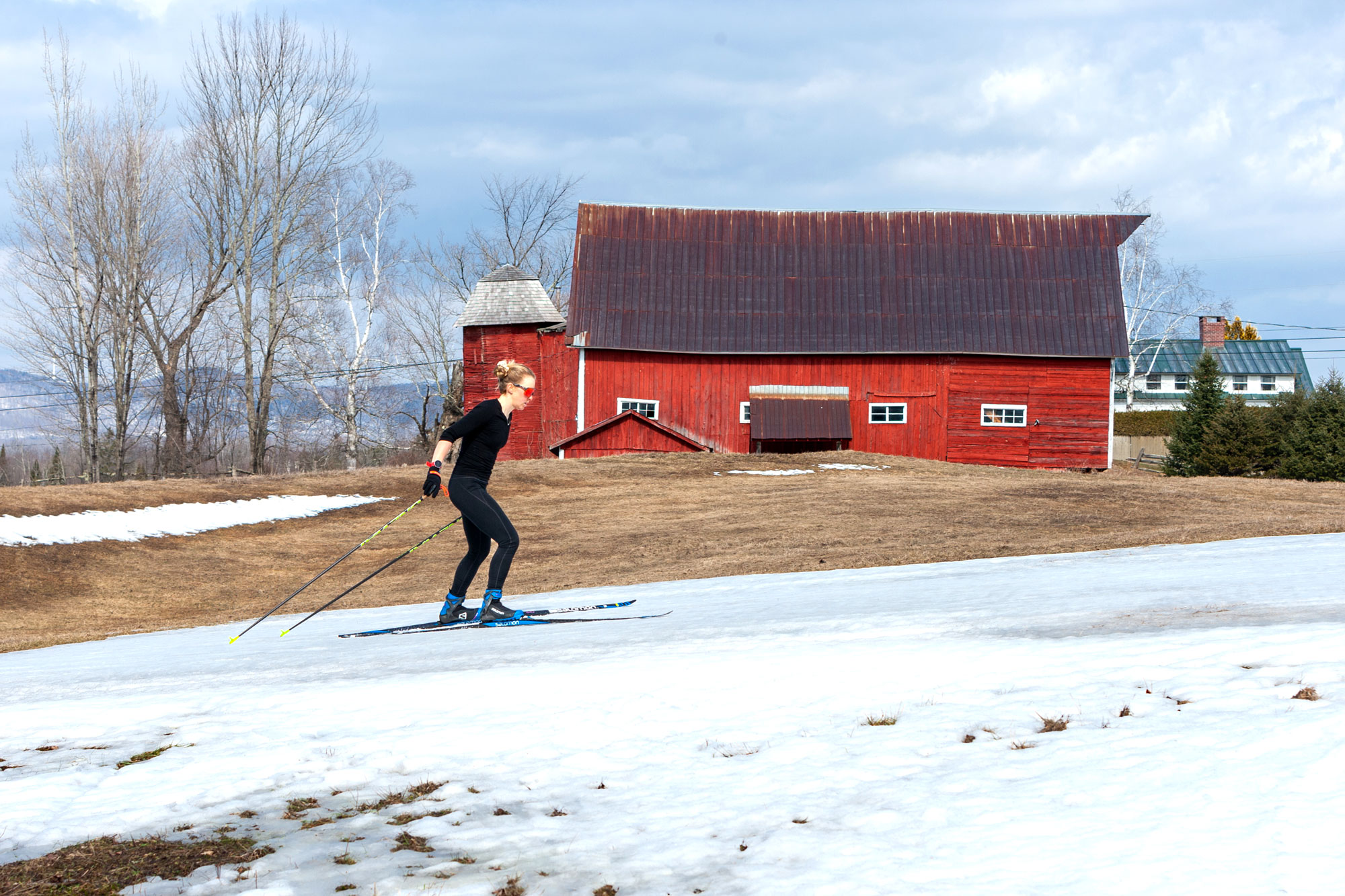 Page 62
Road to Resilience
How Four nordic centers across the U.S. are adapting to climate change through measures like more efficient snowmaking, different grooming tactics and innovative snow storage.
Words by Jesse Huffman | Image by Jen Forbes
Mass Start
Page 11
Editor's Note
Gear up for Winter
Page 12
Wax Box
Page 14
Gallery
Page 22
Essays
Leath Tonino sings the praises of crappy ski gear, and Brigid Mander learns to love Nordic skiing almost as much as her alpine adventures.
Nordic Nation
Page 26
Gliding into Cyberspace
Athletes not only have to work hard at their sport but also to finance their careers. Al- though the funding effectiveness of NFTs is as yet uncertain, U.S. Ski Teamer Rosie Brennan ventures into this high-tech world.
Page 31
Par for the Courses
Men and women will now race equal distances on the World Cup. And everyone's happy, right?
Destination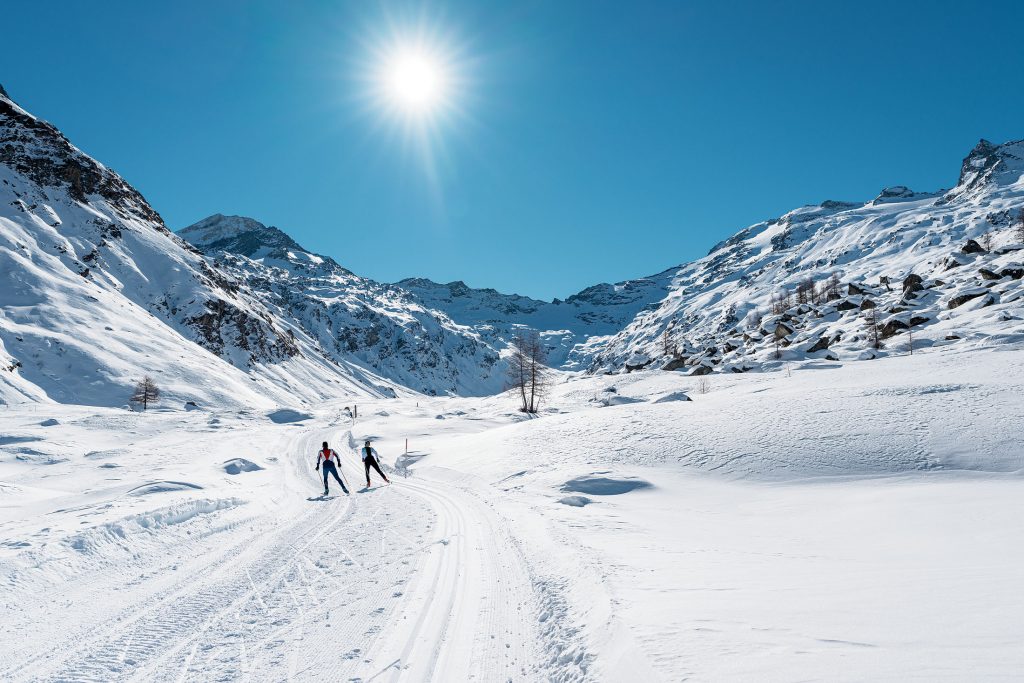 Page 36
Sweet Valley High
Switzerland's upper Engadine Valley offers miles of Nordic trails and sun- soaked vistas. Add in beguiling villages, first-rate food and the irresistible ambiance of the Alps, and you've got one stellar site for a cross country ski trip.
Words by Andrew Brenner | Image courtesy Engadin St. Moritz Tourism
The Final Stretch
Page 73
Inside Line
High-tech ways to boost your training.
Page 76
Perspective
After a brutal motorcycle accident, mountaineer Jerry Roberts rediscovered cross country skiing. Now he cherishes gliding through the woods on skinny skis, and the new perspectives it gives him.
Page 79
Classics
For a Vasaloppet centennial race, one American built his own wooden skis and went to Sweden.
Page 82
Photo Finish
Cross country skiers went uncharacteristically big at Anchorage, Alaska's wild NordicX race.
The Journal of Nordic Skiing