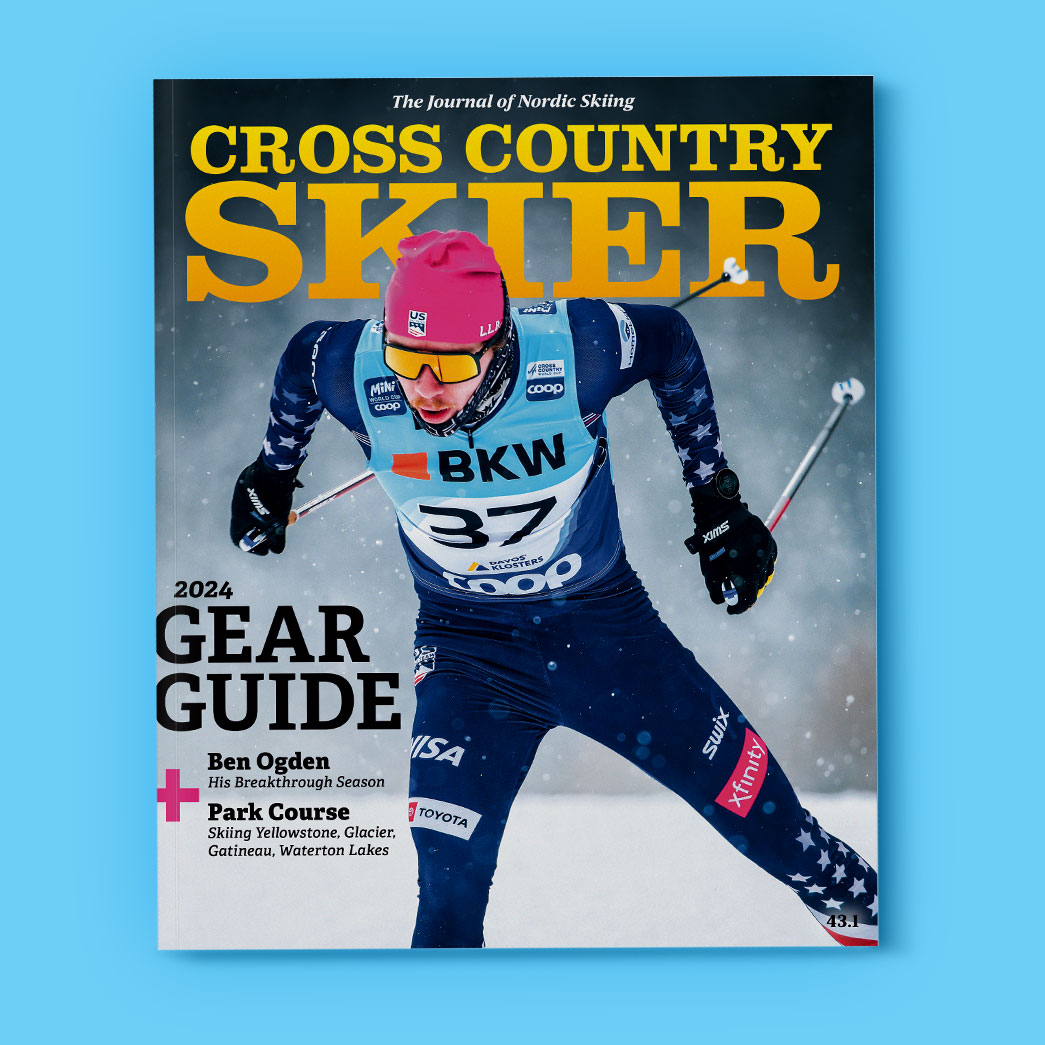 Current Issue
---
#43.1 | 2024 Gear Guide
Our 2024 Gear Guide ensures you'll be ready, with test results for almost 50 new skis, boots, poles and bindings, plus previews of additional items.
Features
Page 52
2024 Gear Guide
The destination: Snow Mountain Ranch, Colorado. The crew: 24 testers, experienced skiers all. The mission: to try out and review almost 50 new-for-this-winter skis, boots, poles and bindings. Testers found plenty to like among this cornucopia of gear, and we have all the results to share with you. Mission accomplished.
Image by Thomas Doerr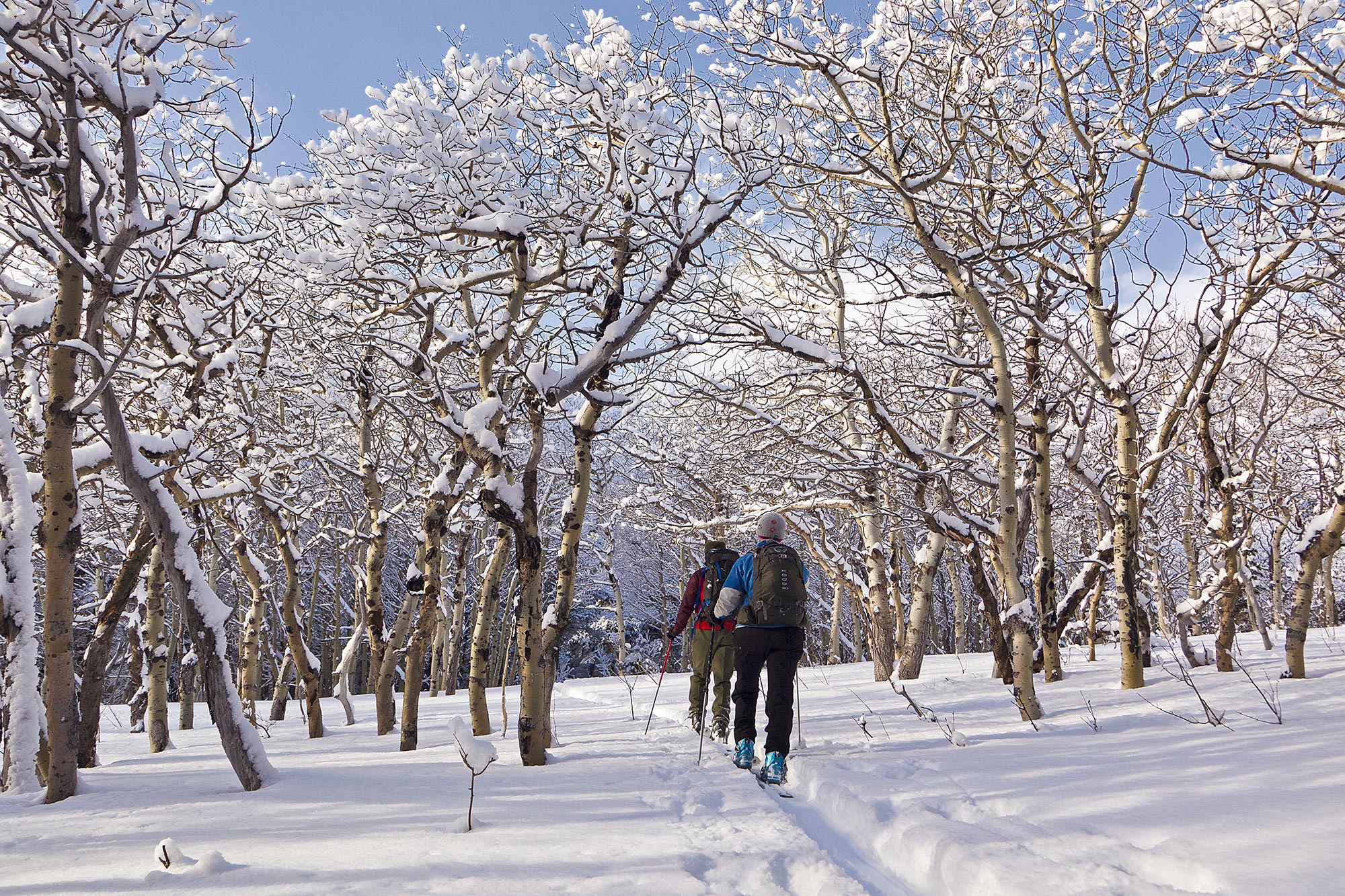 Page 72
Silent Winter
There's no time like winter to head for a large, popular park. As snow blankets the trails, the rewards of skiing are many, while other visitors are few. Here, three writers recount their experiences in three national parks and one regional park in the U.S. and Canada: Yellowstone, Glacier, Waterton Lakes and Gatineau. Find inspiration within their stories for your next snowy adventure.
Words by Cindy Hirschfeld, Jean Arthur & Lindsay Warner | Image by Chuck Haney
Mass Start
Page 13
Editor's Note
Note Bigger Is Better
Page 14
Wax Box
Page 16
Gallery
Page 16
Essay: Stop, Skiers, What's That Sound?
Cross country skiing offers a prime opportunity for winter birding; one avian enthusiast recounts some memorable moments.
Page 24
Essays
Leath Tonino embraces the freeze, Hannah Halvorsen hones her leadership skills and Matthew Moriarty finds pleasure in what others might call sketchy ski conditions.
The Skinny
Page 30
Pond Hopping
North America is primed to host a pair of World Cup races this winter in Minnesota and Alberta, plus two biathlon World Cups. Start getting excited!
Page 36
Ben Ogden Breaks Through
The young U.S. Ski Teamer turned heads last winter with some notable race results and a go-for-broke approach.
Page 42
Keep an Eye On: Sammy Smith
A star athlete in both skiing and soccer, Smith is one to watch on the World Cup.
Page 44
Overland: Step Right Up
An old Colorado trail system, the Bemrose Ski Circus, evokes questions and memories.
Destination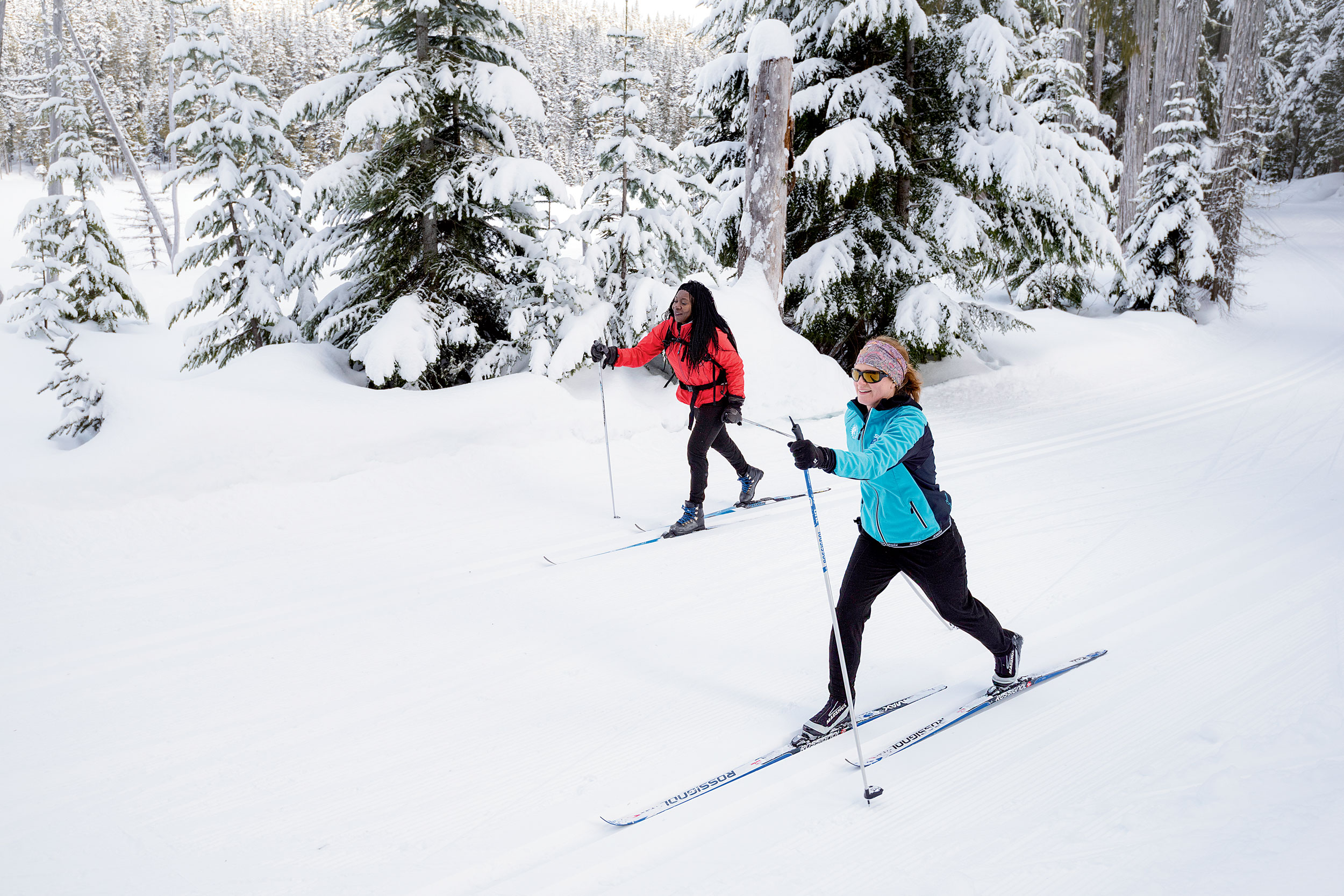 Page 46
Pacific Northwest Combo Platter
Washington's White Pass Nordic Center and Oregon's Blue Mountains offer both cruising and challenges, with lofty views and wine tasting, to boot.
Words by Paul Tolmé | Image by Jason Hummel
The Final Stretch
Page 84
Inside Line
Give your ski gear some love for the long haul; technique tips from a World Cup pro.
Page 76
Gear Bag
Our pick of kids' apparel and accessories for family-friendly days on the corduroy.
Page 94
Perspective
Vermont woodsman Dhyan Nirmegh is known for his salt-of-the-earth demeanor, rickety gear and decades-long ski career.
Page 96
Classics
The Cabin at Trapp Family Lodge's Outdoor Center has been a cherished trailside respite for more than 50 years.
Page 98
Photo Finish
In memory of beloved New England skier, coach and all-around Nordic enthusiast John Ogden.
The Journal of Nordic Skiing