WE LOVE THE OLYMPICS  as much as you do, so we want to make it easy for you to find the information you're looking for. On this page we will compile schedules, course descriptions, uniform guides, athlete stories and updates from the Games.
Editorial Director, Adam Howard, is on the ground in PyeongChang, so stay tuned for insider stories right off the race course.  
JESSIE DIGGINS AND KIKKAN RANDALL WIN GOLD AND MAKE HISTORY IN 2018 OLYMPIC TEAM SPRINT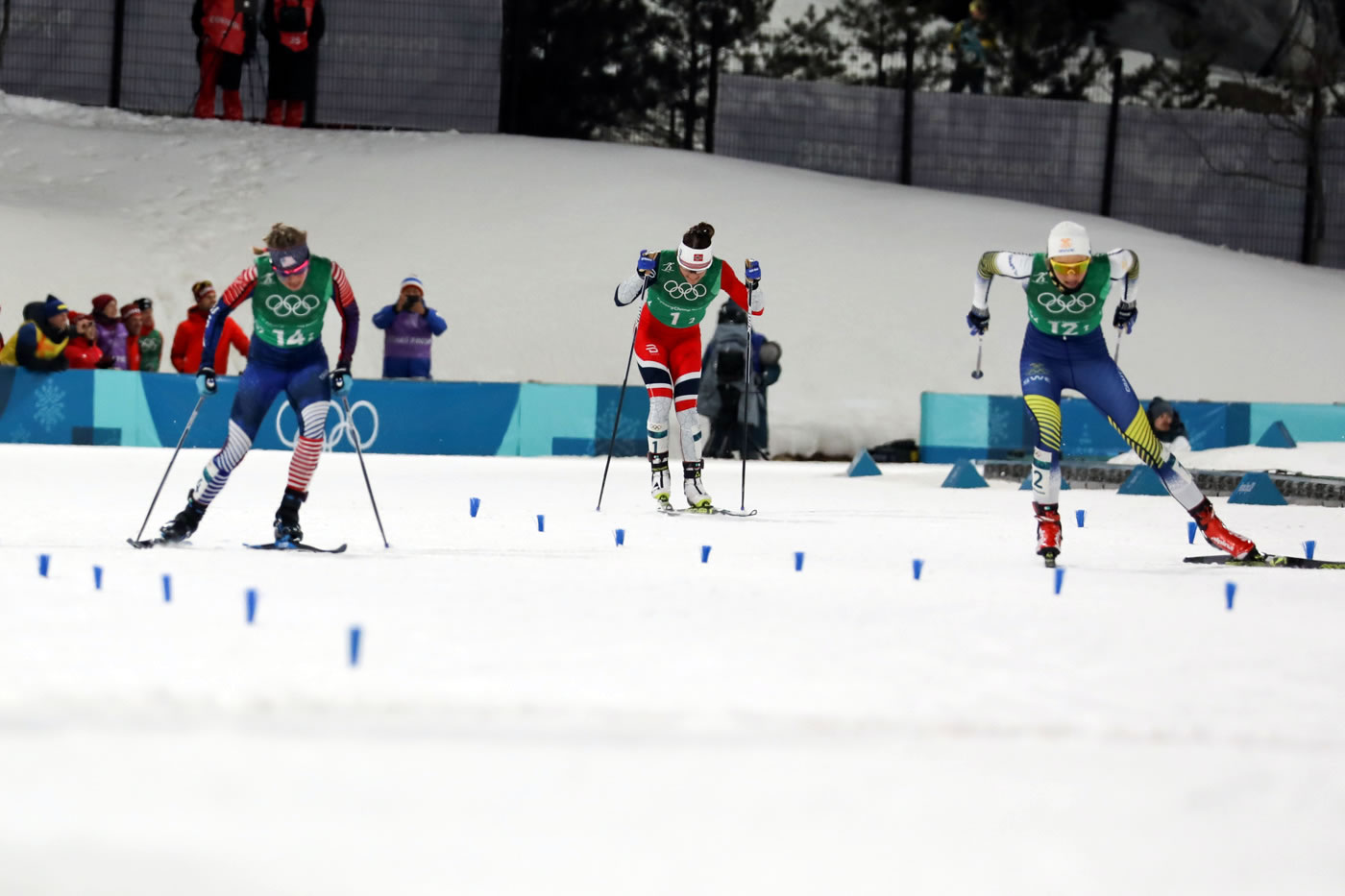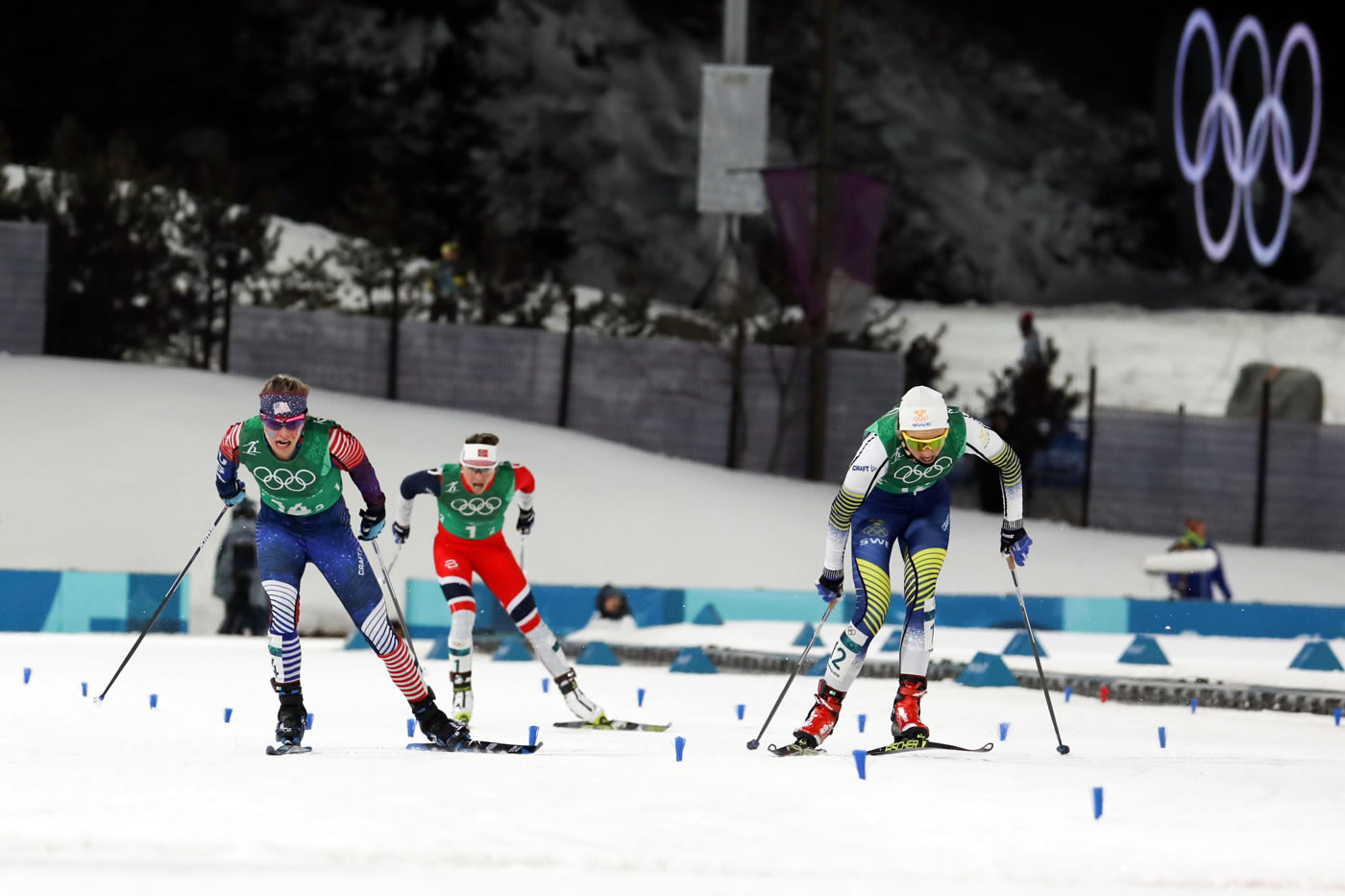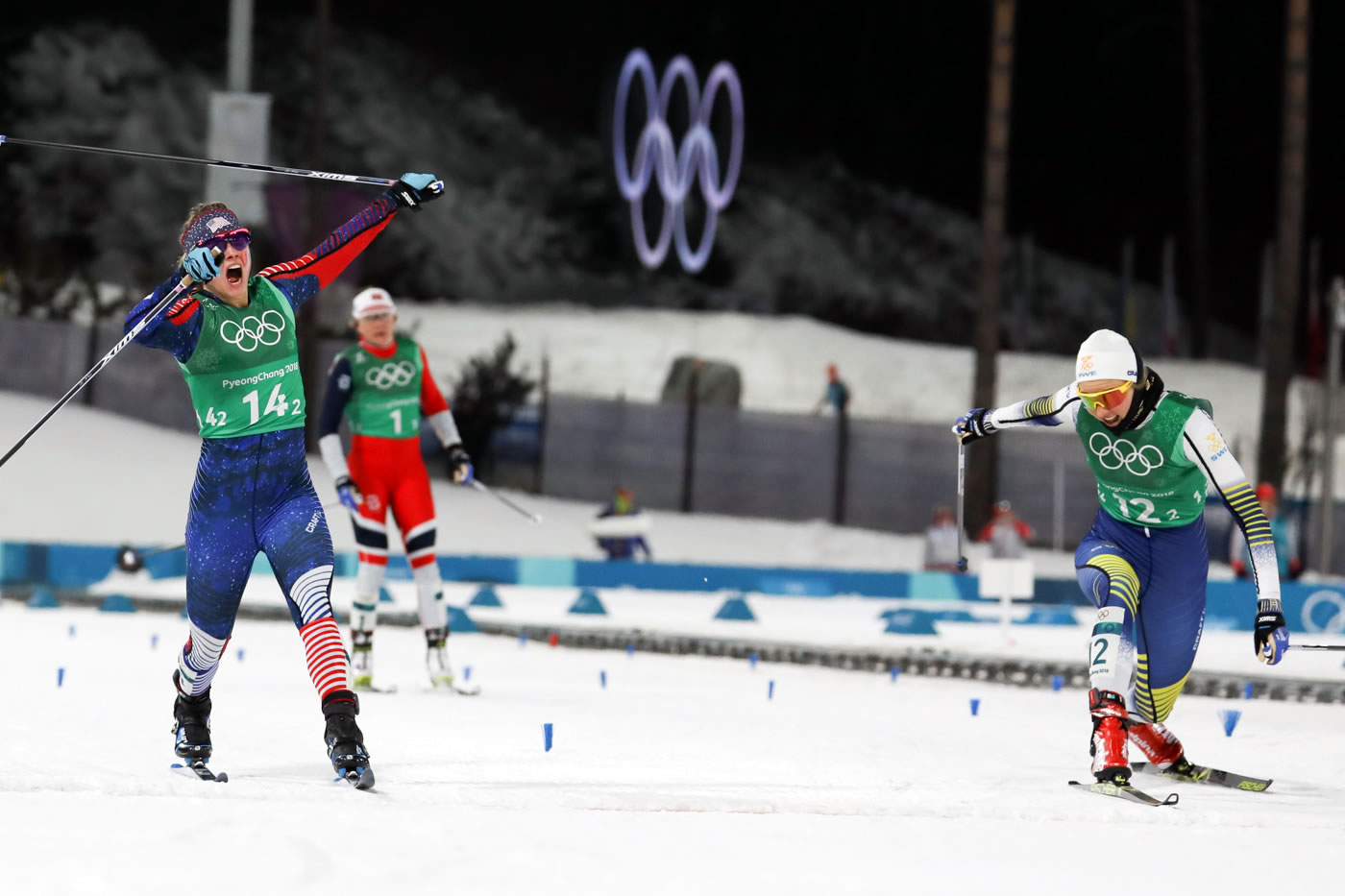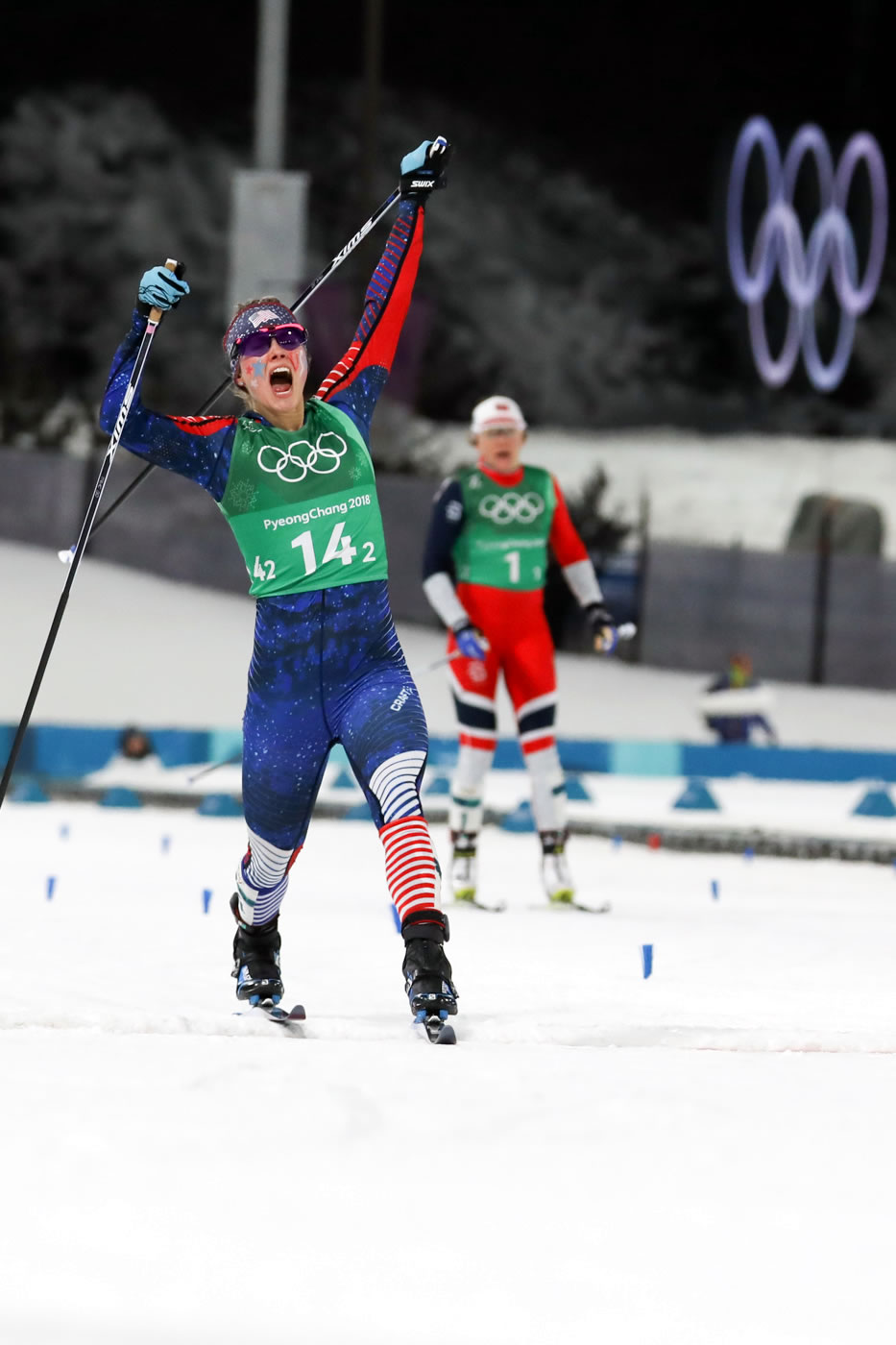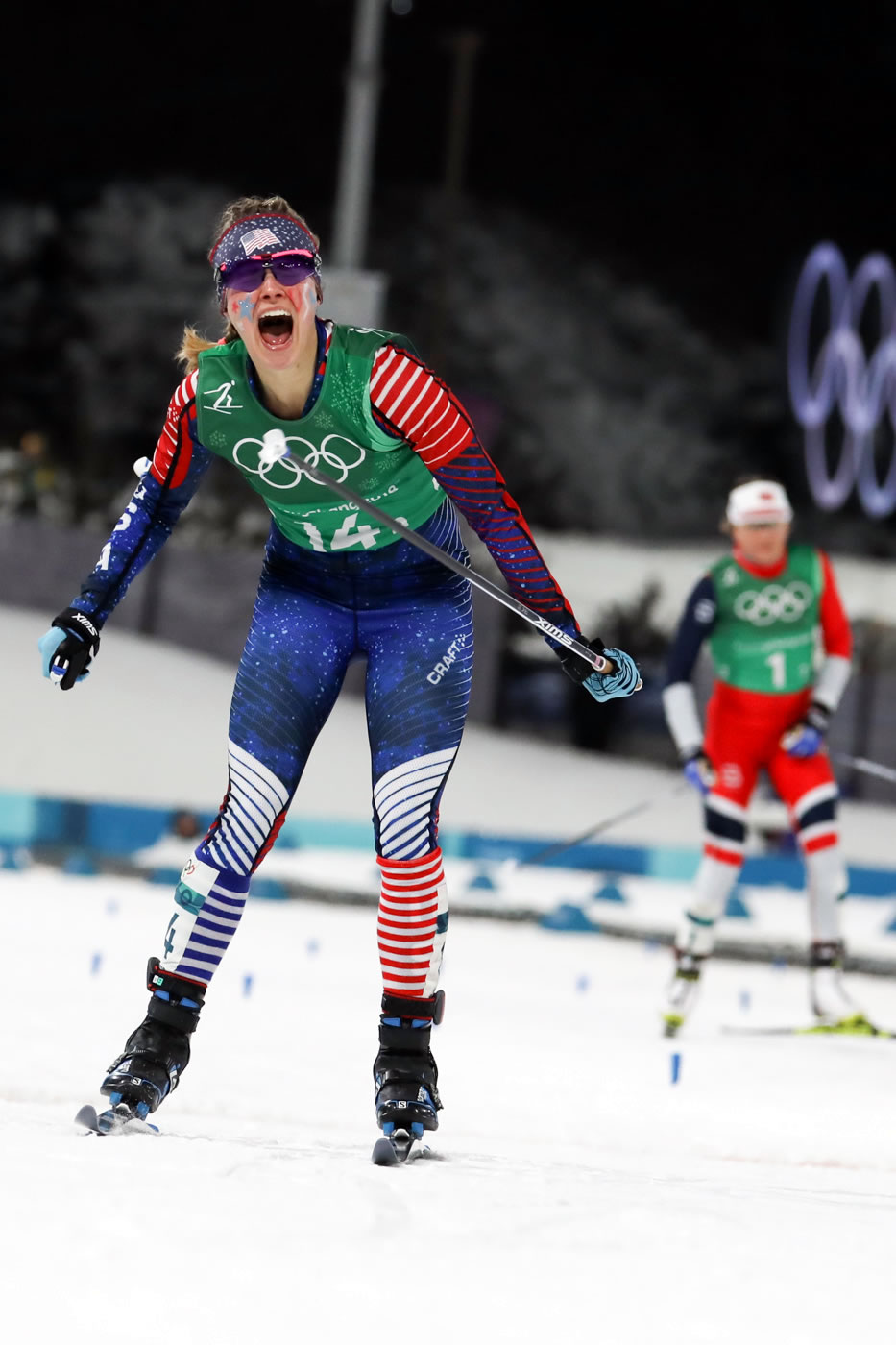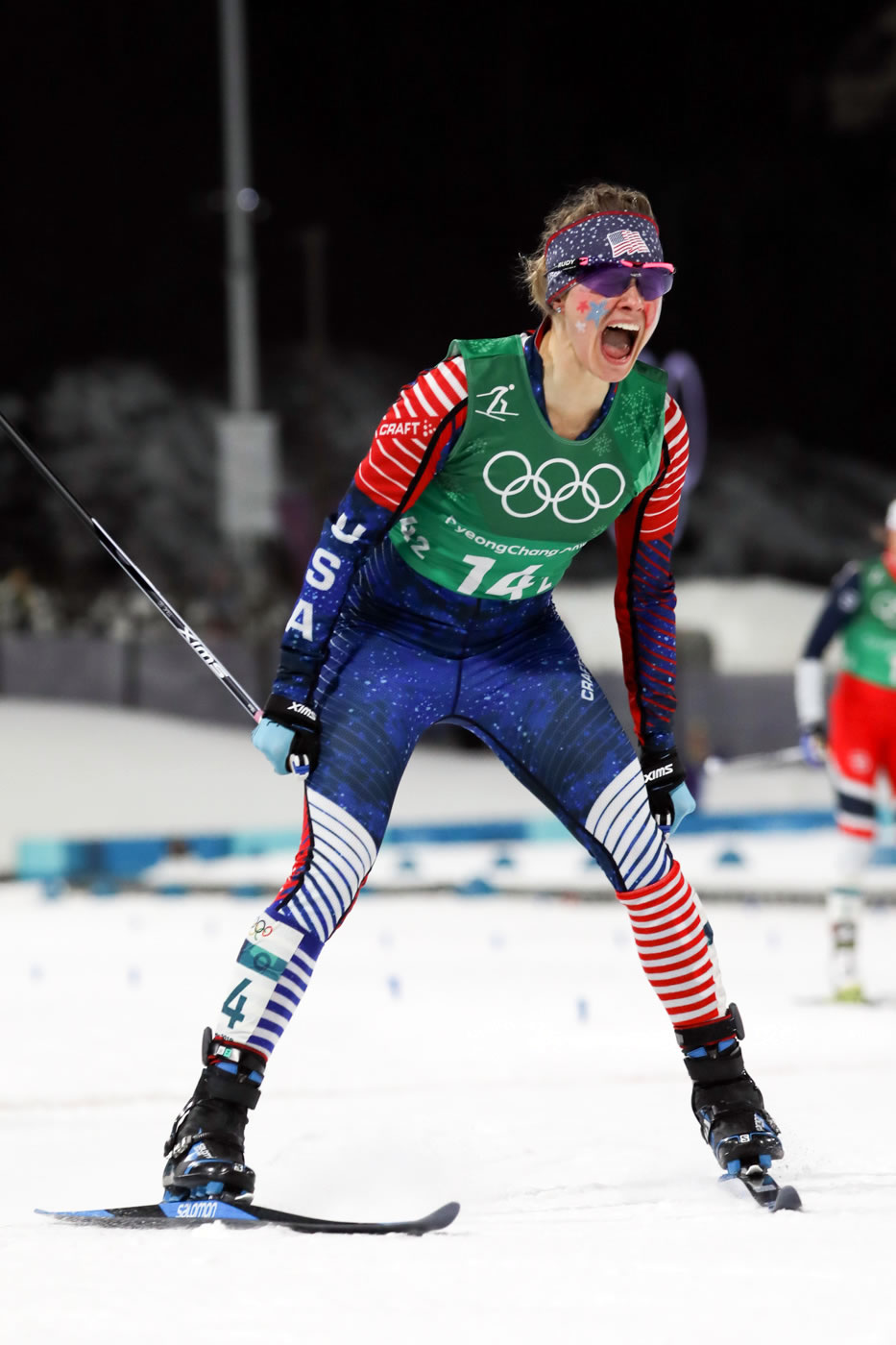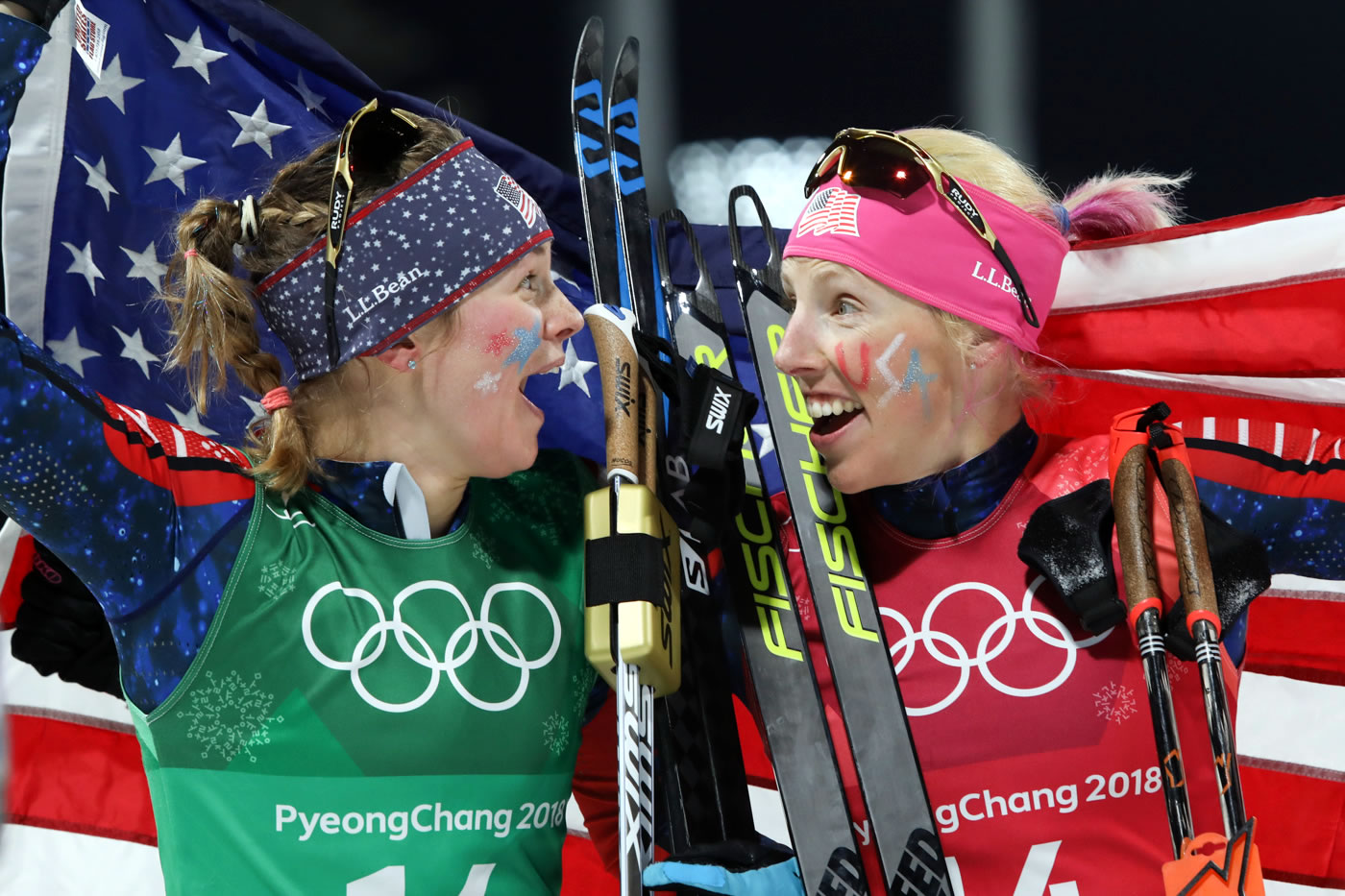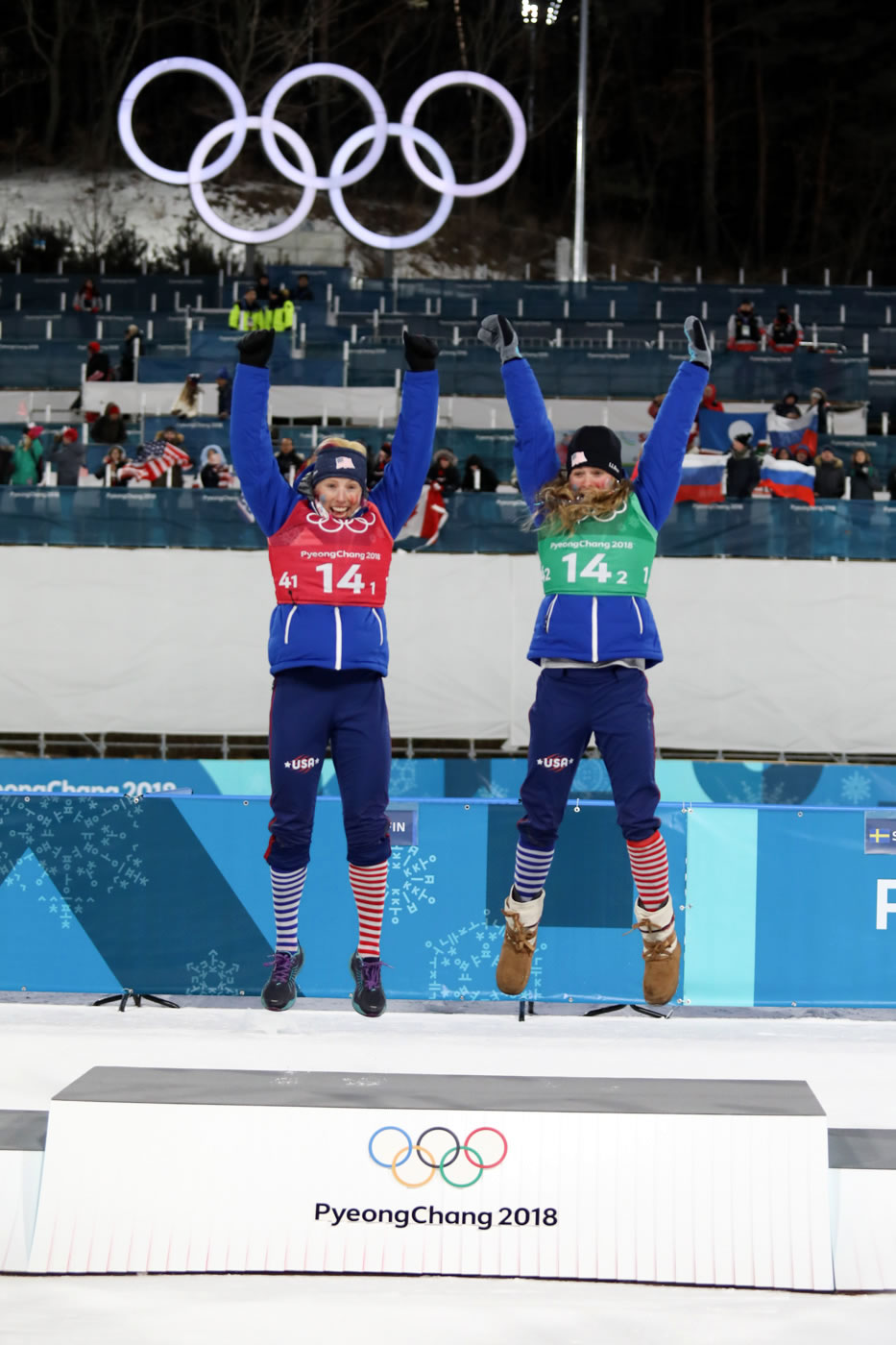 1
Jessie Diggins battles to the finish line with Maiken Caspersen Falla of Norway and Stina Nilsson of Sweden. Photo: Cody Downard
4
Not an ounce of energy is left on the course as Diggins and Nilsson power toward a race for first place. Photo: Cody Downard
5
Lunging at the line, Diggins makes history, earning the United States' first cross country Olympic medal since 1976.
6
Diggins throws up her arm, knowing that she and Kikkan Randall are taking home the gold. Photo: Cody Downard
7
Crossing the finish line, Diggins and Randall become the first American cross country skiers to win an Olympic medal since Bill Koch at the 1976 Games—and the first American women to ever do so. Photo: Cody Downard
8
Shouts of joy could be heard for minutes as Randall joined Diggins in the finish corral. Photo: Cody Downard
9
Wrapped in stars and stripes these two skiers from Minnesota and Alaska have achieved a lifelong goal. Photo: Cody Downard
11
The top step of the podium always feels the best. Photo: Cody Downard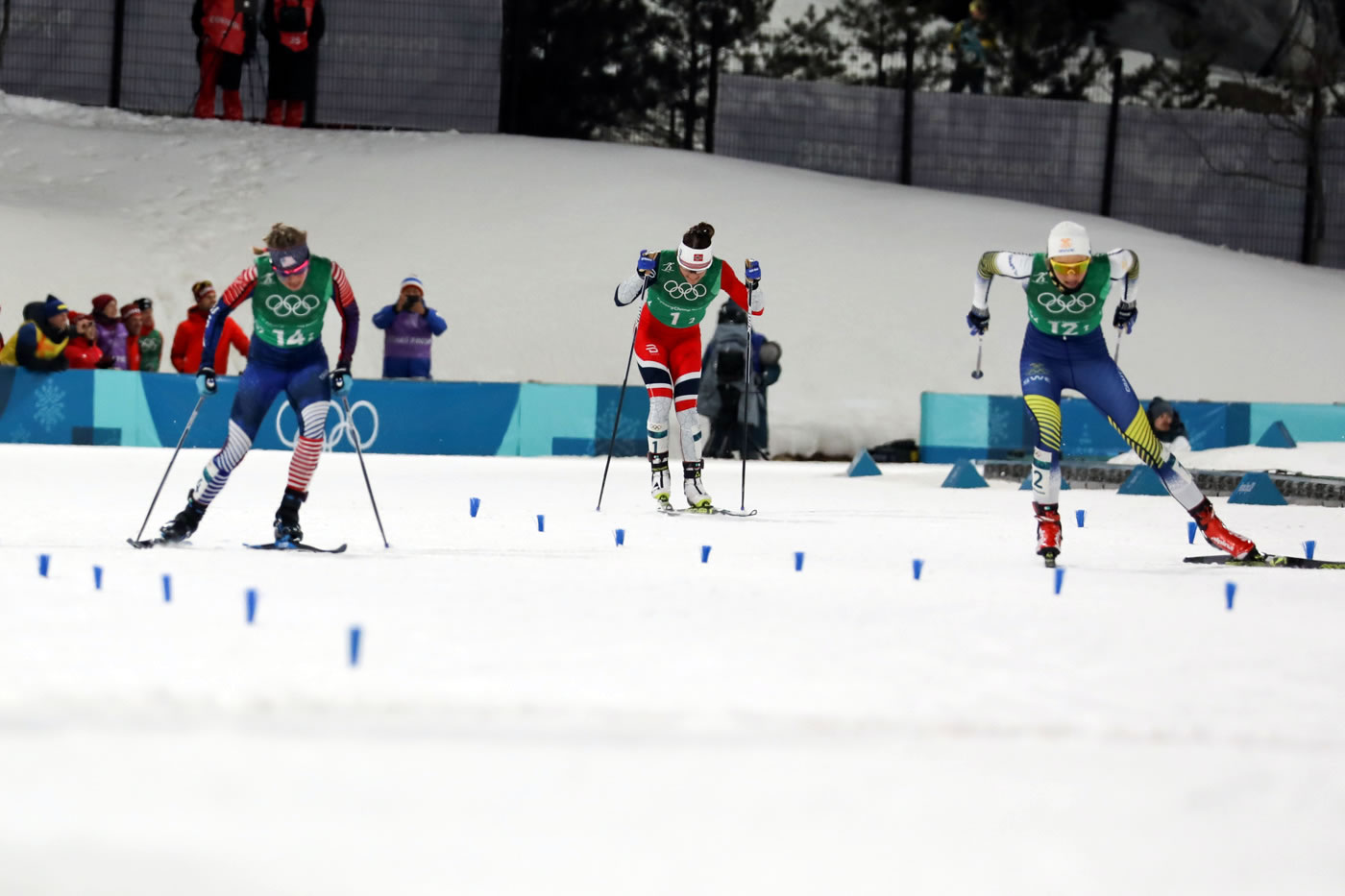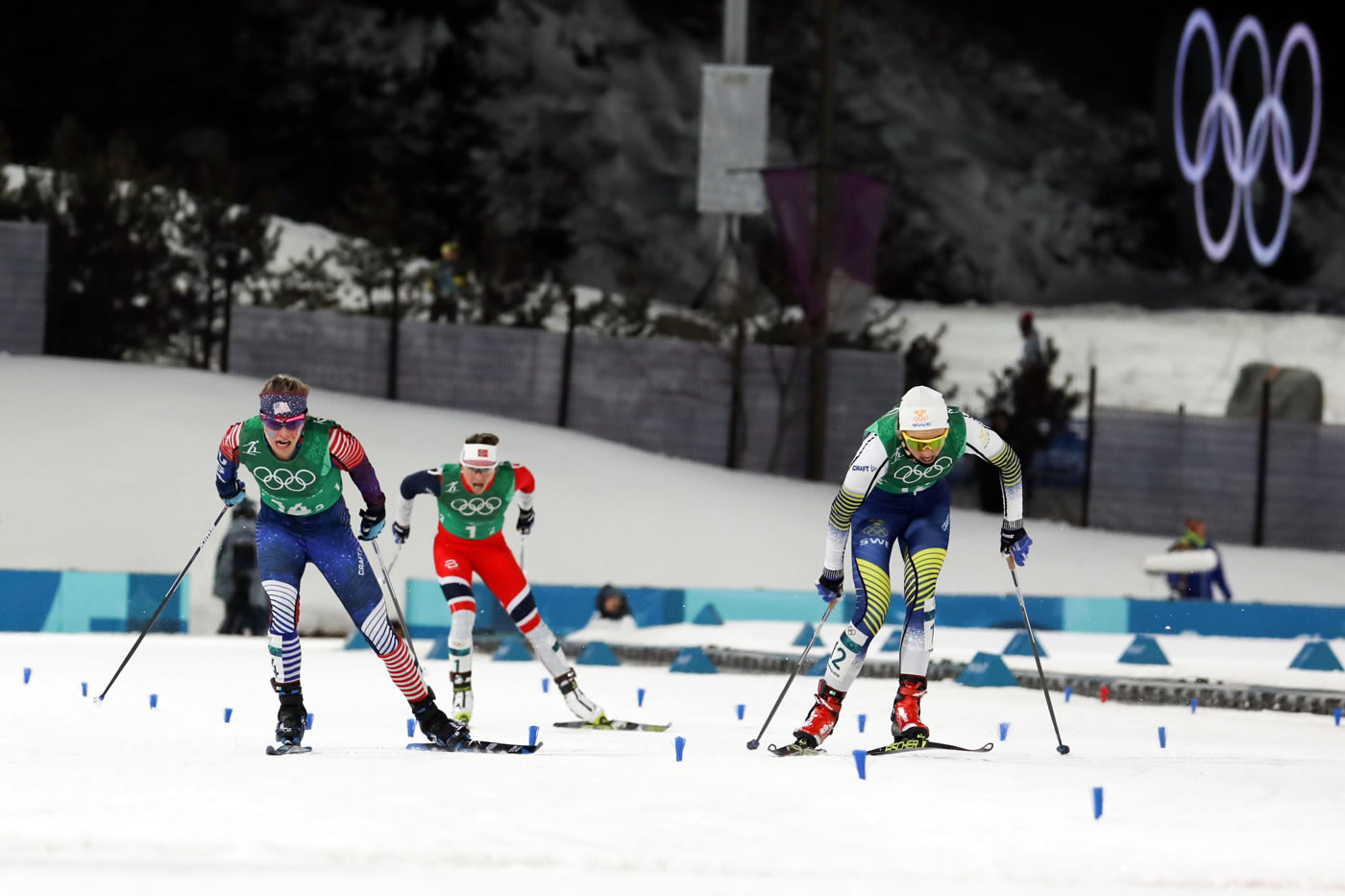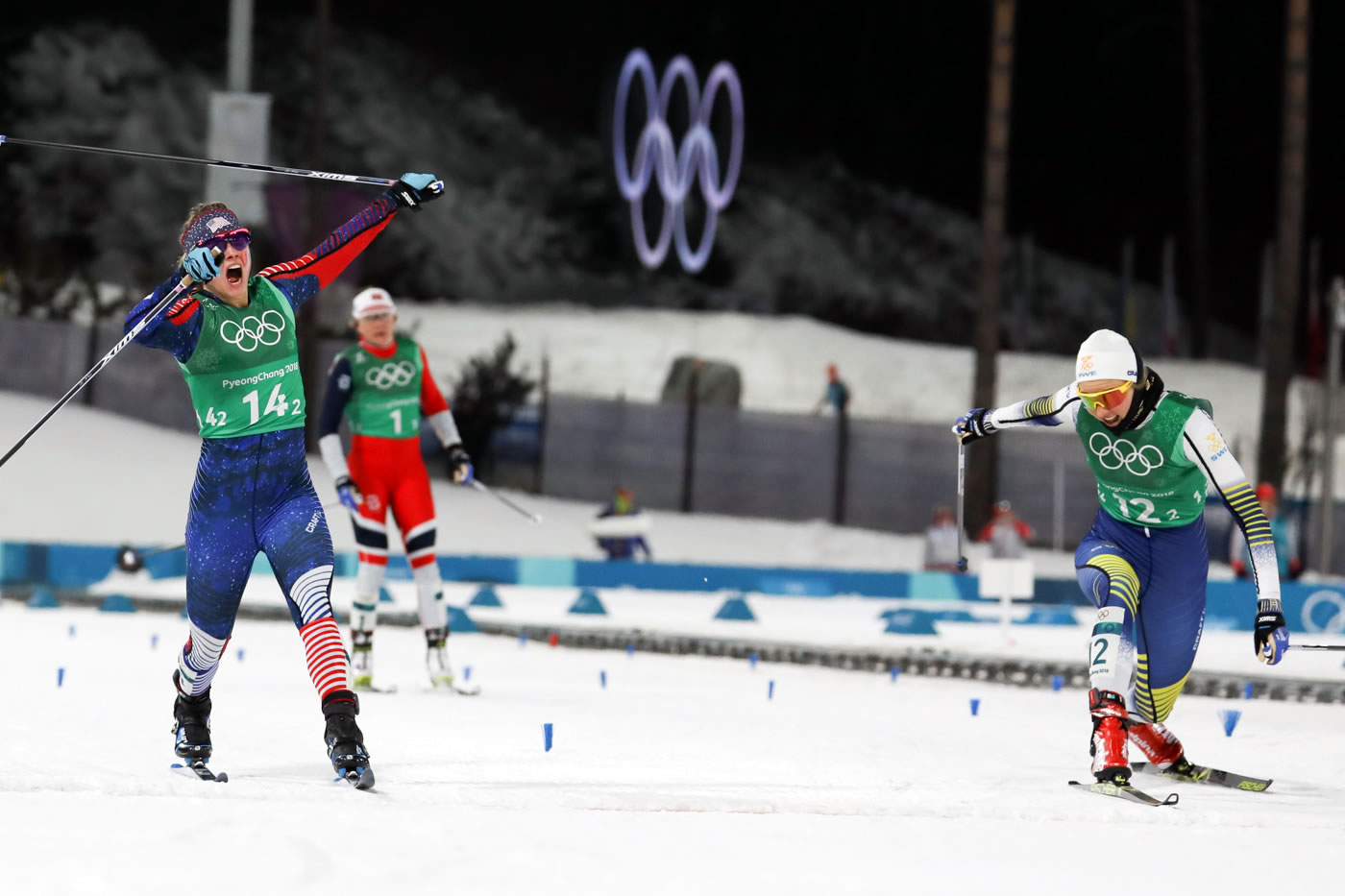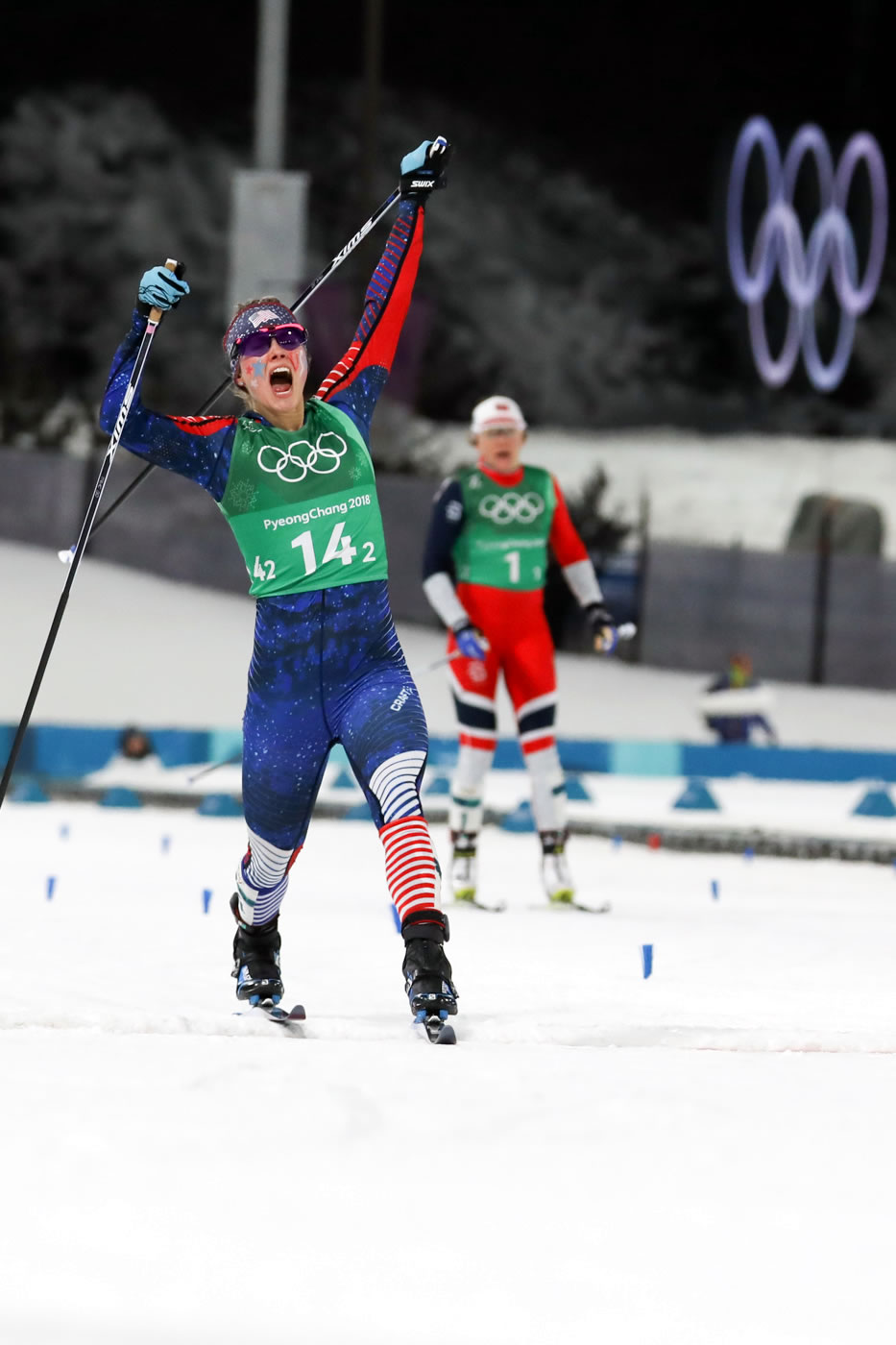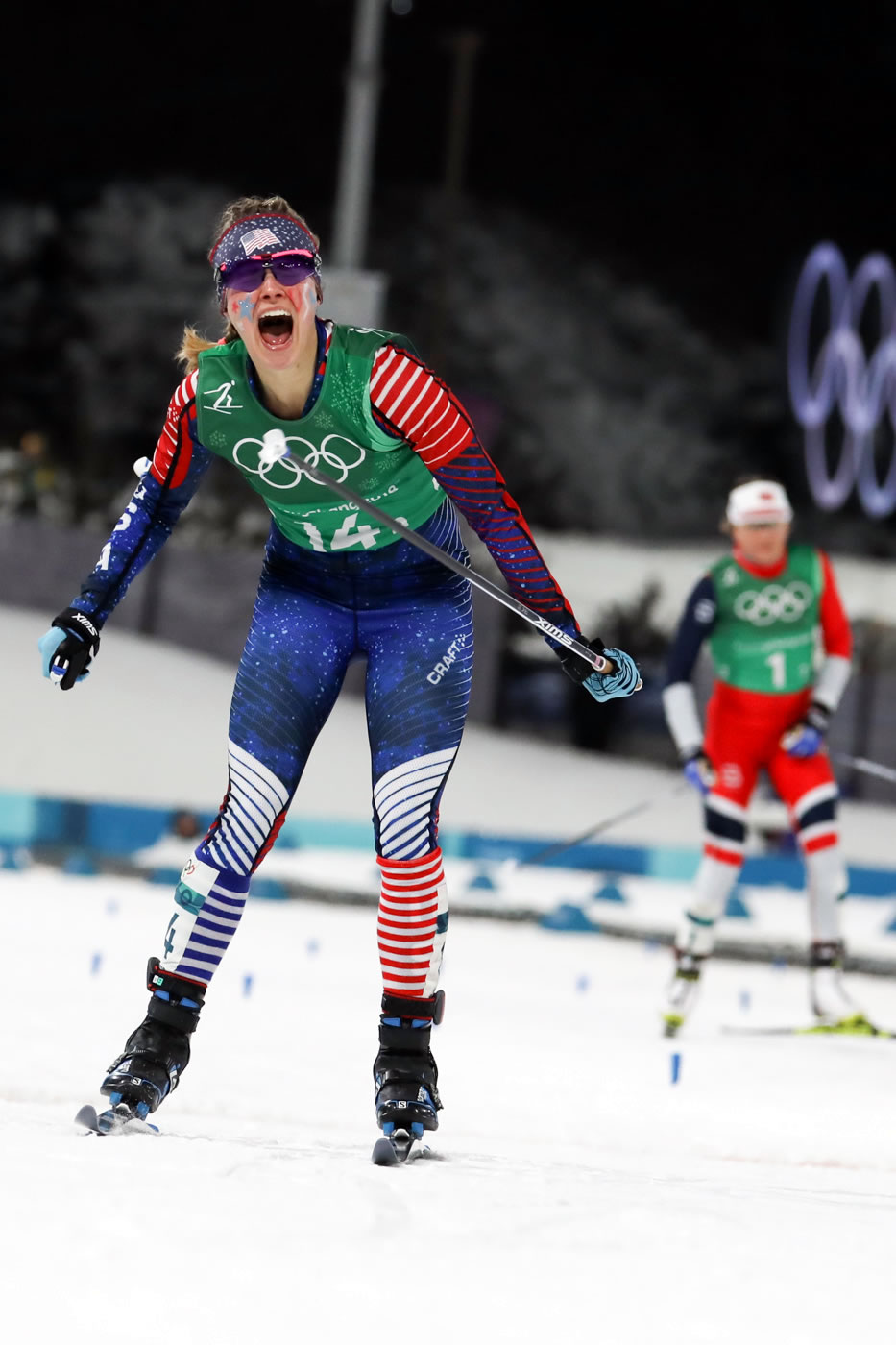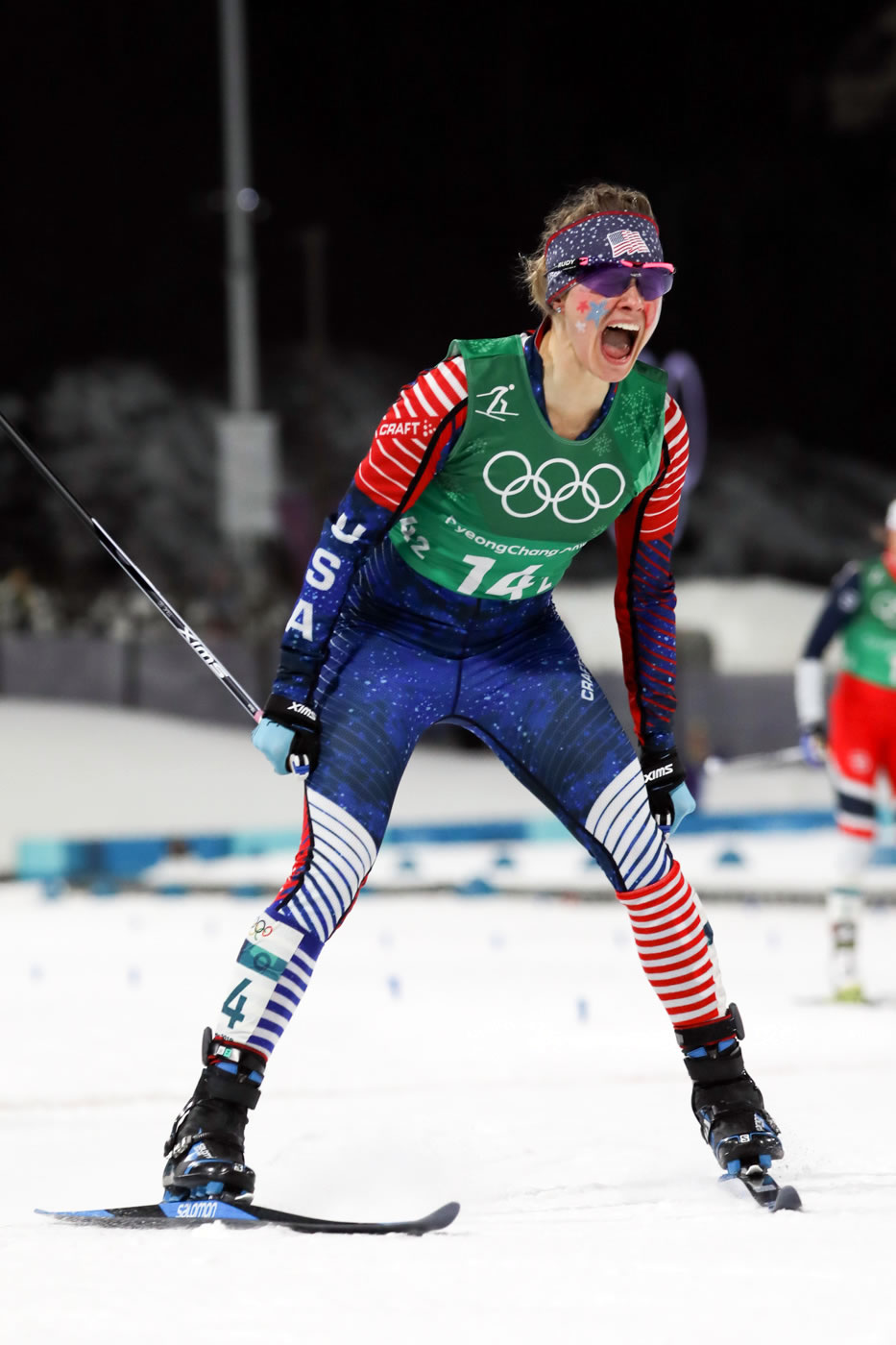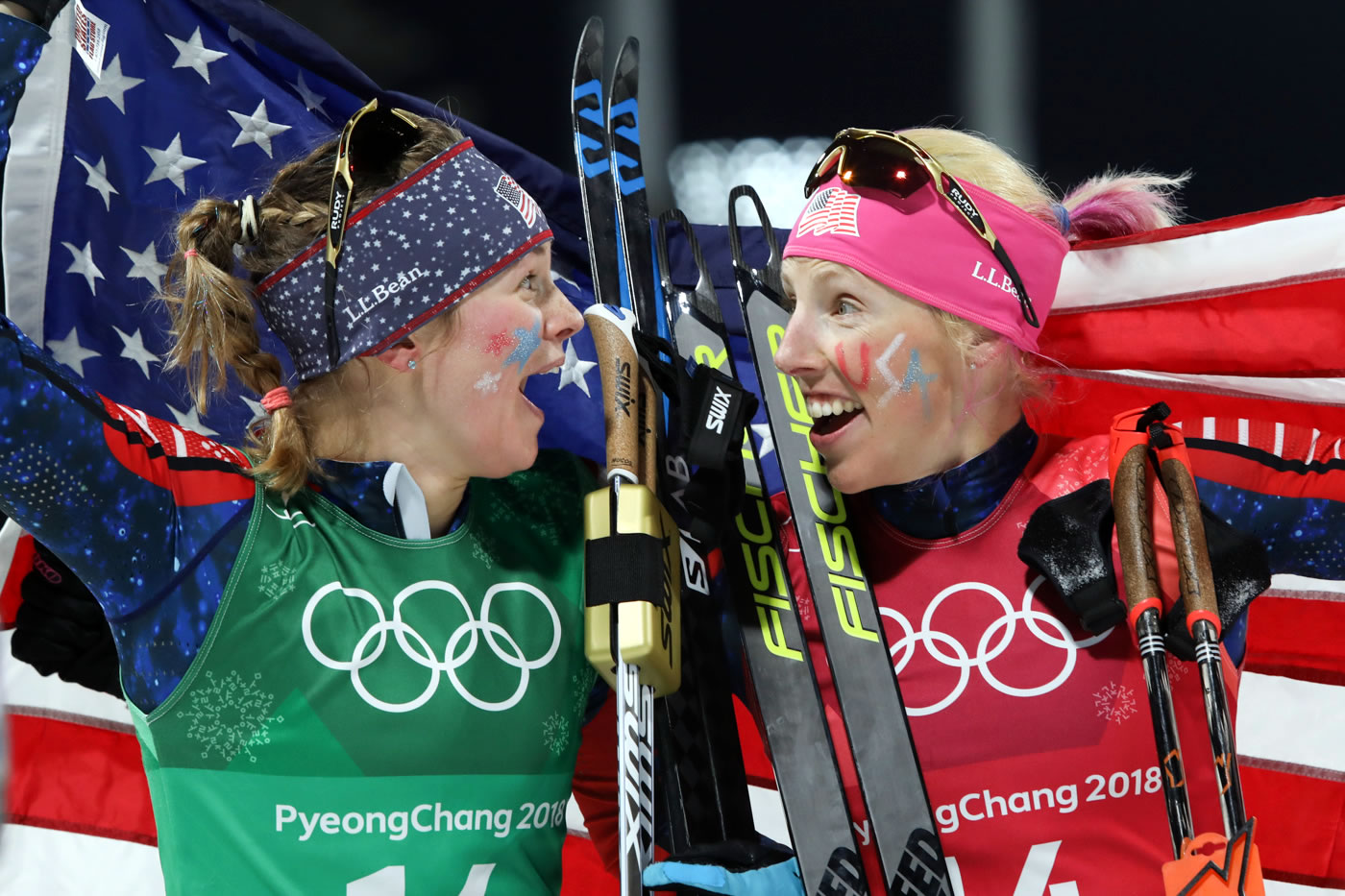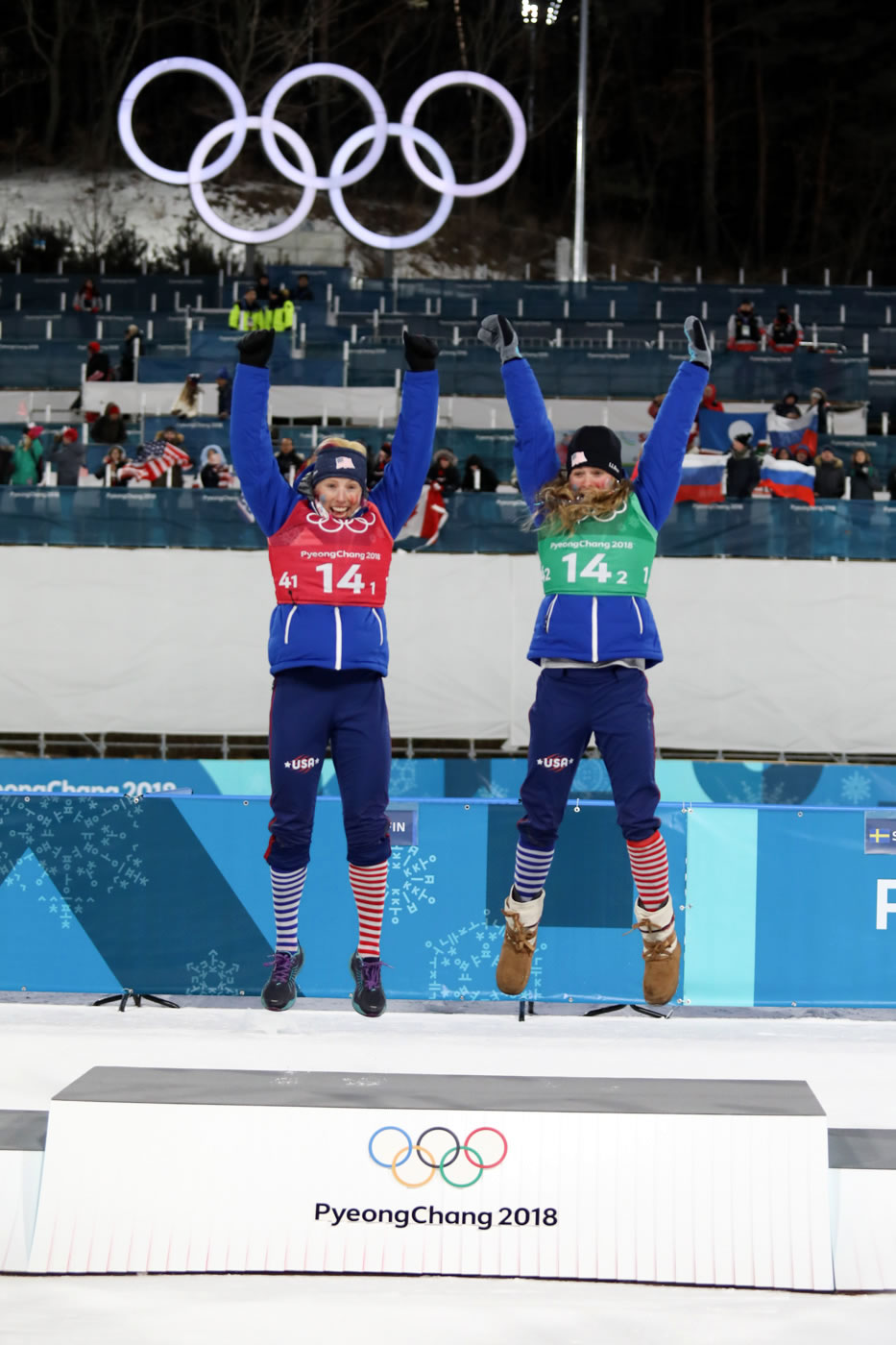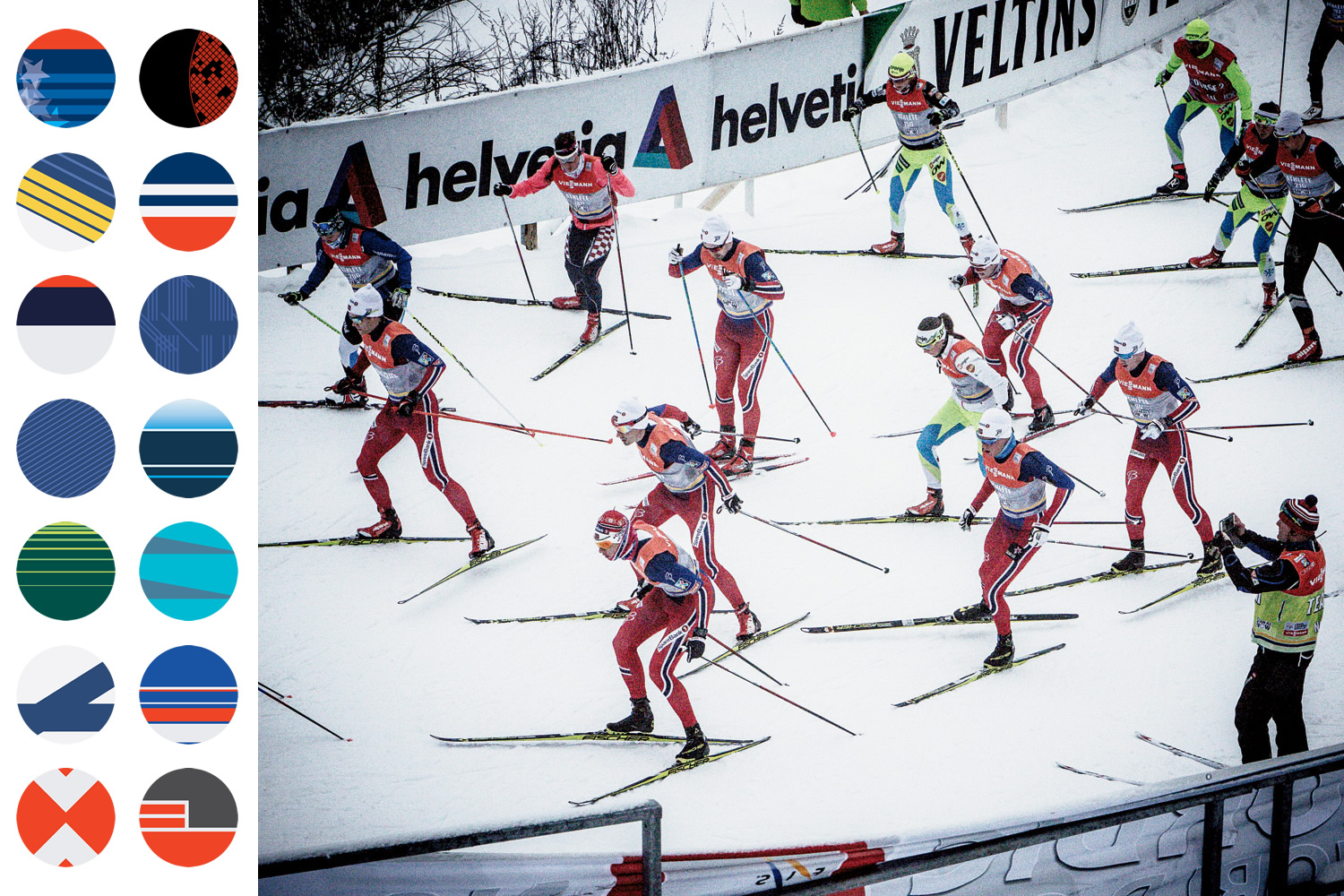 If you're only tuning in for the Olympics, and haven't been following ski racing the rest of the season, it can be difficult to differentiate the countries by their uniforms during a race, particularly a mass start event. There are, after all, a lot of reds, whites, blues and yellows. Fortunately, our editors have been following the World Cup and are prepared to describe what to look for when the racing starts in PyeongChang.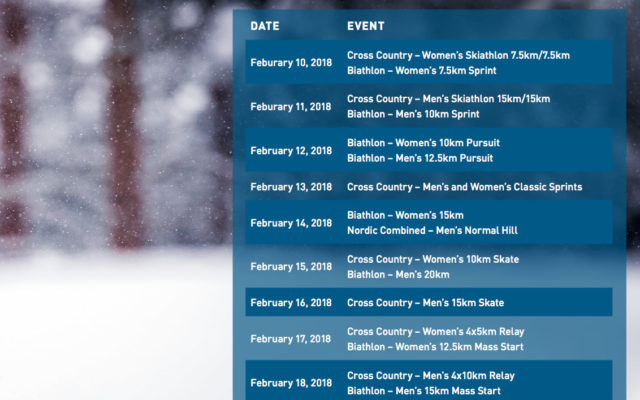 Finding Olympic schedules isn't always the easiest task. So, we decided to organize all three Nordic events—cross country skiing, biathlon and Nordic combined—into one easy-to-read program.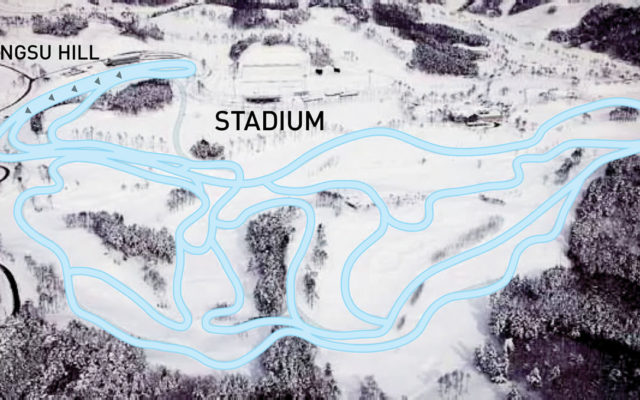 The 2018 PyeongChang Olympics venue, test run at World Cup events last February, offers technical trails, fast corners and one spectacular climb.