In the late 1970s, long before social media became the primary means of creating buzz, ski promoters would brainstorm the wackiest stunts imaginable to attract mainstream media attention. That's when David Moe—the cofounder of Powder magazine and a marketing genius who would often don an all-white outfit as his alter ego, "Captain Powder"—dreamed up a sand skiing competition in Redondo Beach, California.
Today, Moe resides near Seattle, but back then he lived in Southern California, where he trained for the American Birkebeiner by kicking and gliding on local beaches. He knew people were already skiing on grass and sand dunes, so why not along the shoreline?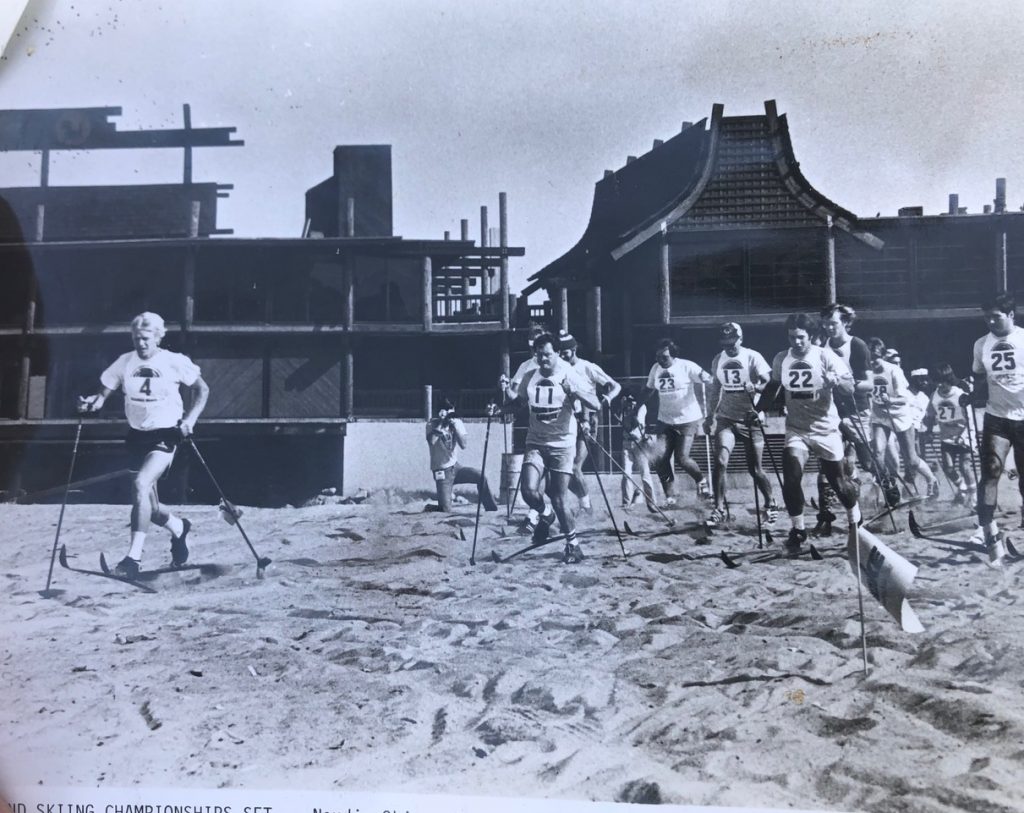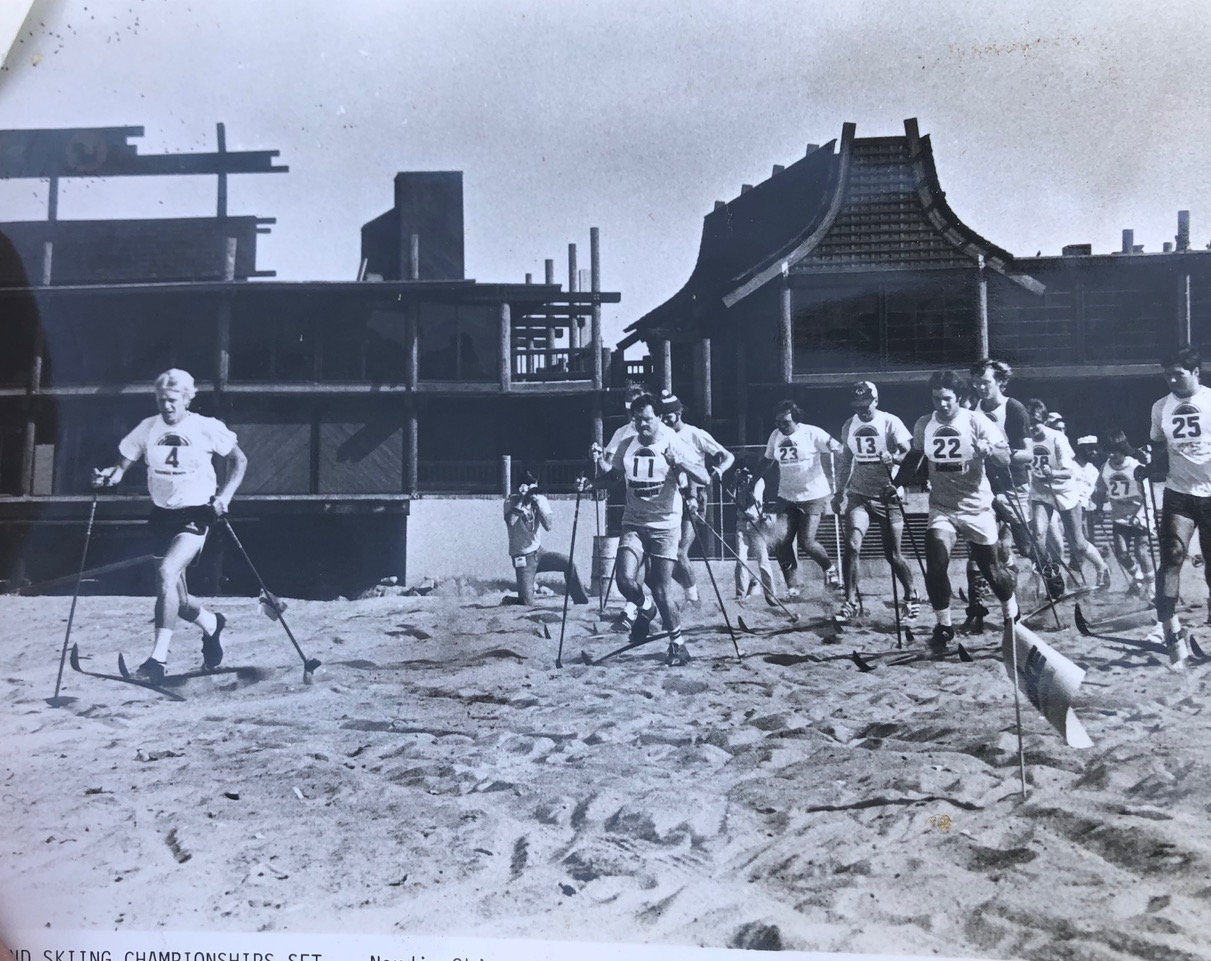 The idea caught on, and Moe held his sand skiing competition in 1977. The city's beach-cleaning machines removed seaweed, plastic garbage and cigarette butts before the event, and some 200 spectators showed up to watch 40 racers. Moe won that year and became world champion.
The next year, high-end cross country ski manufacturer Epoke Ski Company (pronounced "ee-poke-ee") came on as the title sponsor, and the event became the Epoke Beach Classic. Recalls Peter Graves, the ski coach and Olympic commentator who, at the time, served as marketing director of NorTur, Inc., the wholesaler for Epoke, "The first year we didn't know what we were getting into. We had competitors in a tuxedo, a suit of armor and dressed as an Arab sheik to complement the serious racers."
The company brought in some Norwegian ringers. Bjorn Arvnes of Norway, champion of the 1977 American Birkebeiner, won on the 3km sand course, just ahead of Moe.
Says Larry Harrison, now the brand development director for the Outdoor Retailer trade shows but a NorTur sales rep back then, "I often trained on sand to stay in shape, so I was sure a competition could attract the attention of Epoke retailers and help make cross country more exciting. We invited attractive men and women to compete, and at one point had three photographers shooting at once."
The Epoke Beach Classic took the media by storm. A photo appeared on the front page of the Los Angeles Times, and even the National Enquirer reported that "sand skiing was sweeping the country." Producer George Schlatter, best known for Rowan & Martin's Laugh-In, sent a crew to film sand skiing for the popular NBC television series Real People.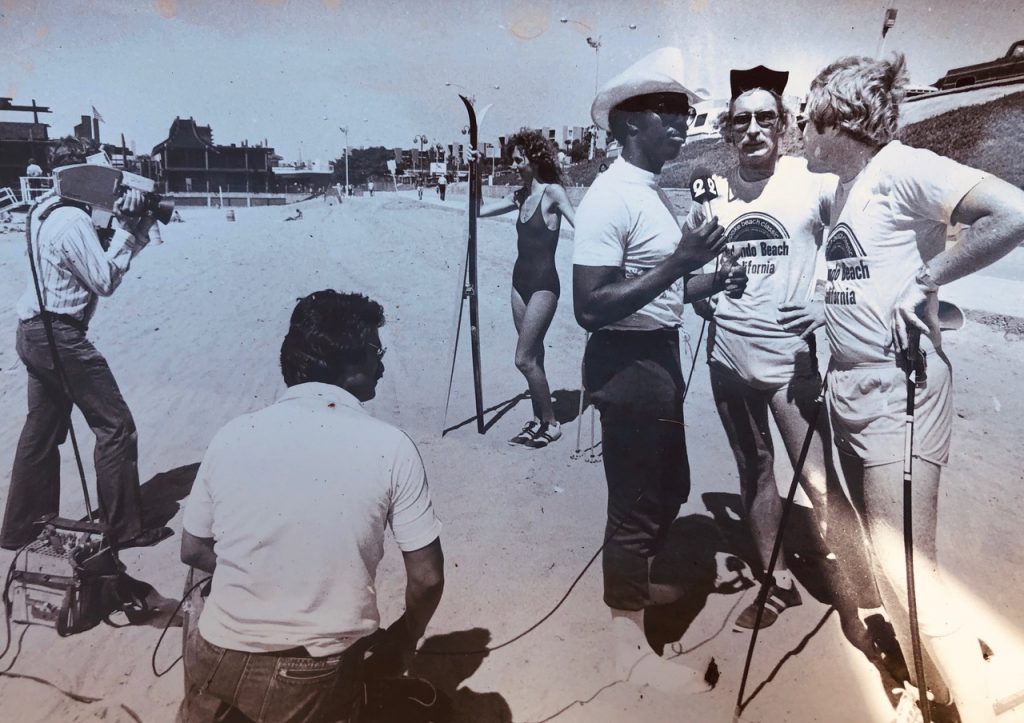 According to Harrison, the event did indeed help sales and introduce people to cross country. "We outdrew the nearby Jose Cuervo Beach Volleyball World Championships, and I understand they were upset we received so much press," he says. "It was refreshing to be out skiing in swimsuits. People would compete on their big, waxless Trak skis. They would have great kick but lacked much glide. Slim-waisted waxable racing skis were ideal."
The Epoke event was difficult to sustain, however, and petered out after a few years (might it have inspired Bill Koch, who enthusiastically took up sand skiing in the mid-1990s?). Moe is currently toying with the idea of resurrecting Nordic sand skiing competitions in the Seattle area, now that the pandemic has attracted more people outdoors and daily downhill lift tickets cost a stratospheric $200 or more at some Western resorts.
While we never saw bumper stickers reading "Ski Redondo" in the late 1970s, this quirky bit of cross country history introduced countless Americans to a new way of sliding, whether on sand or snow.
This story first appeared in the Autumn 2021 issue of Cross Country Skier (#41.1).