Aron Anderson never sits still. The Swedish athlete and motivational speaker has competed in four Paralympics in sledge hockey, sailing and a category known as athletics. He's completed two Ironmans. He's summited mountains (including Kilimanjaro), entered long-distance Nordic races and skied to the South Pole—all while being in a wheelchair. Anderson, 34, was diagnosed with cancer in his lower back when he was age 7, then lost the use of both legs when he was 9 after surgery to remove the tumor.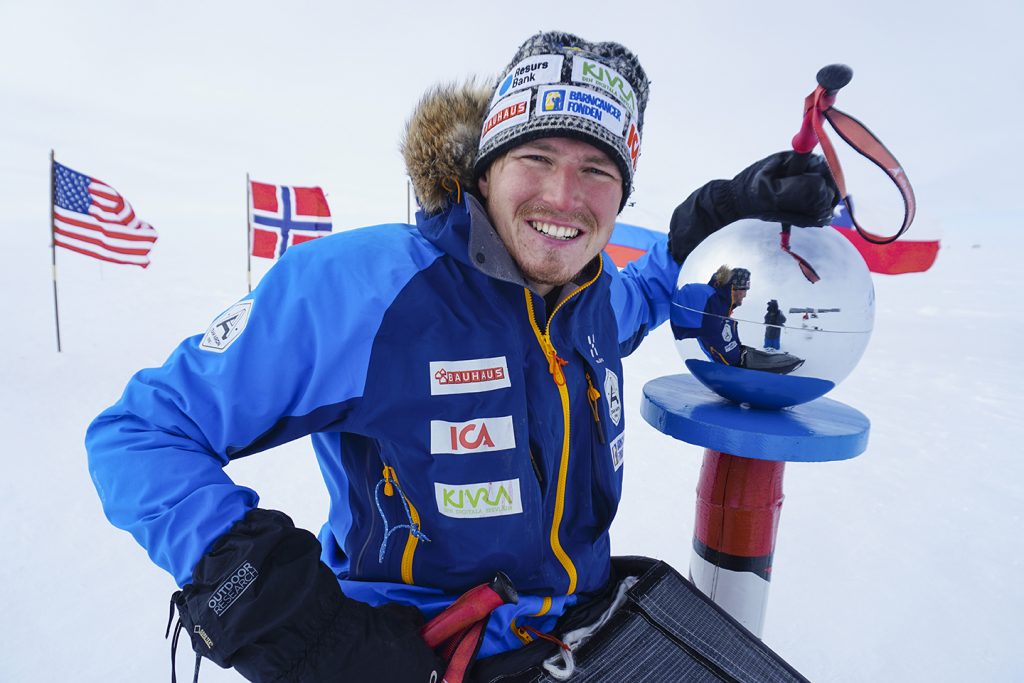 Recently, he added another accomplishment to the long list: dancing. Anderson competed on Let's Dance, Sweden's version of Dancing with the Stars, this past spring, placing fourth with professional dance partner Jasmine Takàcs. Then in July, he made his first trip to Aspen, Colorado, to reprise his dance performance at the annual gala fundraiser for Bridging Bionics, a nonprofit that aims to restore mobility to people with spinal cord injuries and other neurological challenges.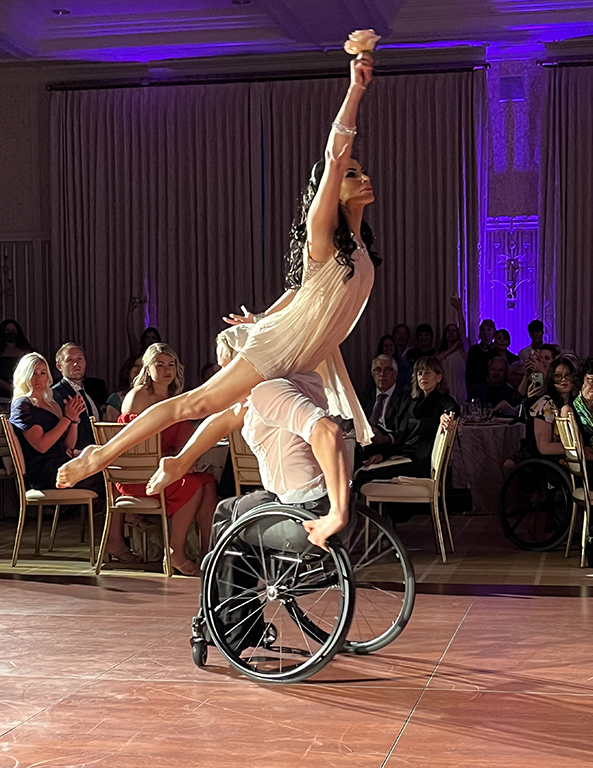 We caught up with Anderson when he was in Aspen to find out more about his athletic feats, especially those that involve cross country skiing.
As a young kid, before he got cancer, Anderson says he played soccer and Nordic skied some. "We do a lot of skiing, but not like in Norway," he notes. "Norway is crazy!"
These days, Anderson gets out to ski about 50 times a winter. And since 2014, he has completed eight Vasaloppets, entering the legendary 90km race every year other than 2020 and using a sit ski to compete alongside all of the other skiers. He calls the race "a really amazing experience," citing big-picture reasons like the spirited vibe that surrounds the event to details like the classic blueberry soup doled out at feed stations. On average, the race takes Anderson about eight hours to finish. "It's not so much skiing enjoyment, it's more survival mode," he says.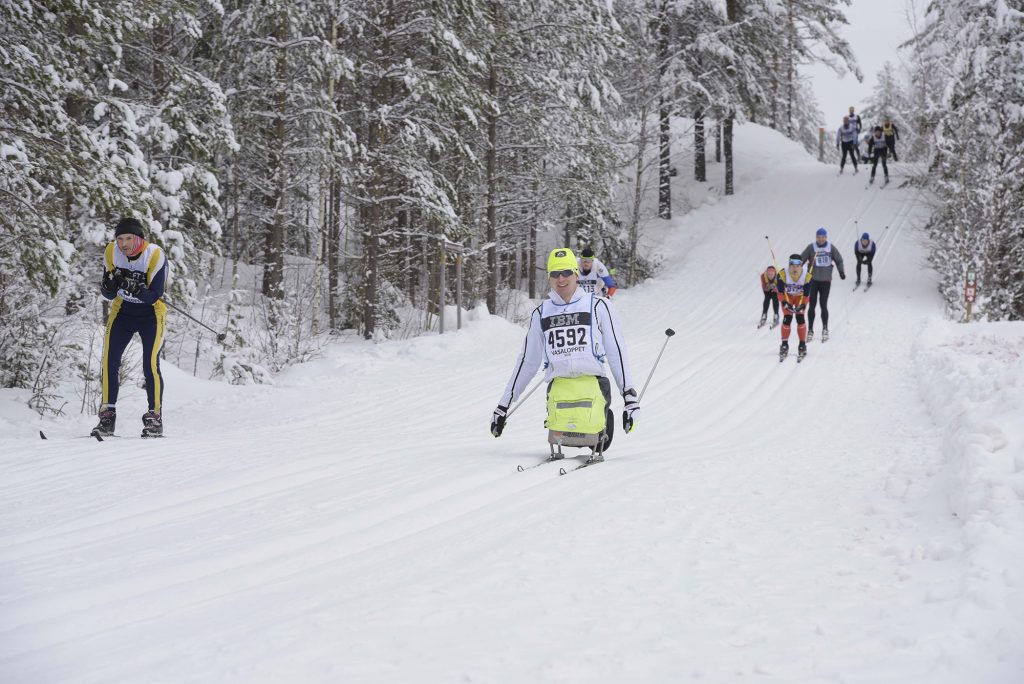 He's also skied the 70km Marcialonga race in Italy and the 42km Svalbard ski marathon. In addition to "some secret adventures that are not really official yet" but will be summer oriented, Anderson says his goals include doing more Vassalopets and returning to Svalbard.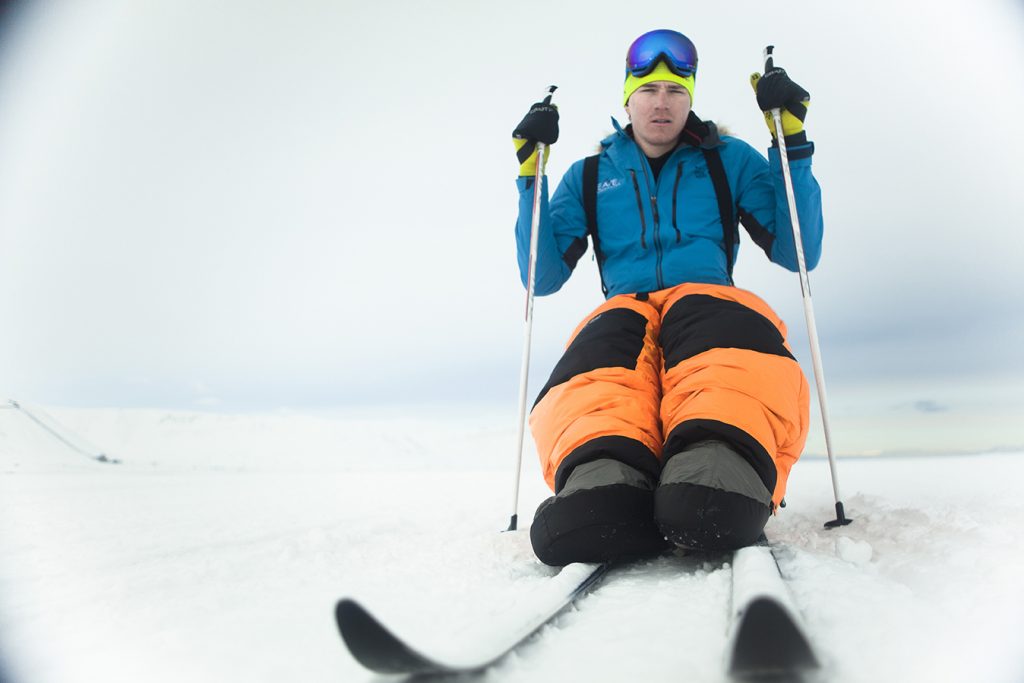 His most notable skiing accomplishment: reaching the South Pole in December 2016, as the paraplegic to ski the longest distance to the pole, covering more than 200 miles. (Another athlete with a disability, American Grant Korgan, skied 75 miles to the pole in 2012.) He completed the 22-day, trek on a custom-built titanium sit-ski. The expedition also raised more than $840,000 to help fight childhood cancer in Sweden.
One of Anderson's biggest concerns was getting frostbite on his feet; to help insulate his lower extremities, the sit-ski included a cocoon fabricated out of sail cloth that, along with a sleeping bag, staved off the wind and cold. With American guide Doug Stoup, who hauled a gear sled, Anderson started off at the Leverett Glacier near the coast. The daunting route involved an elevation gain of 9,000 feet in the first week. The team had to shorten the trip on skis when Anderson became ill, riding for a stretch with a production crew that was shooting a car commercial in order to reach the pole. Overall, Anderson and Stoup still skied a more than 200 miles.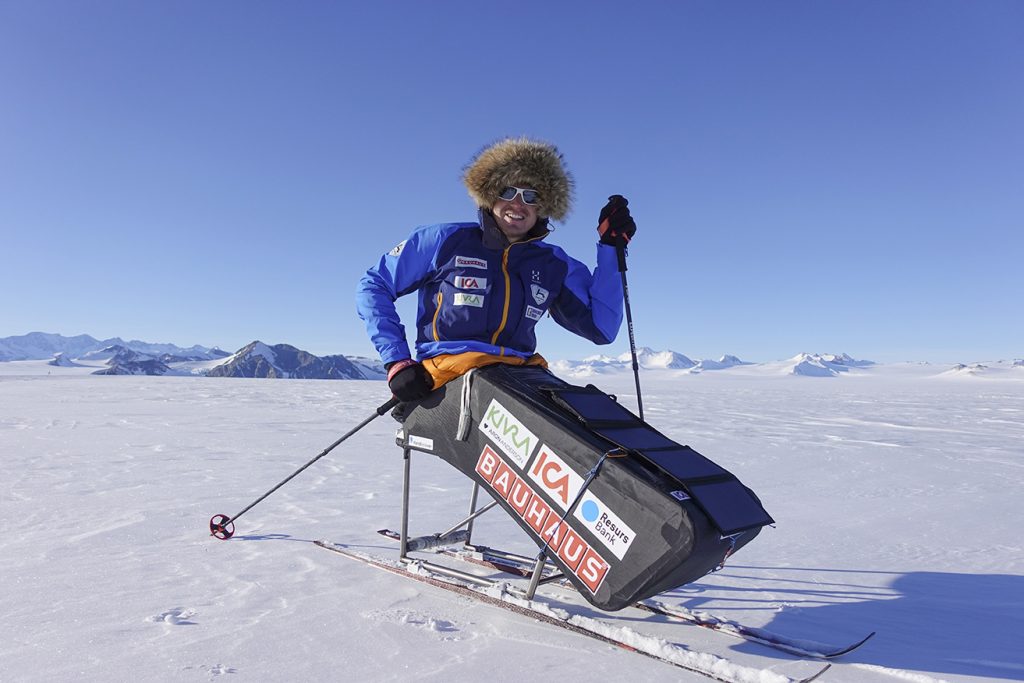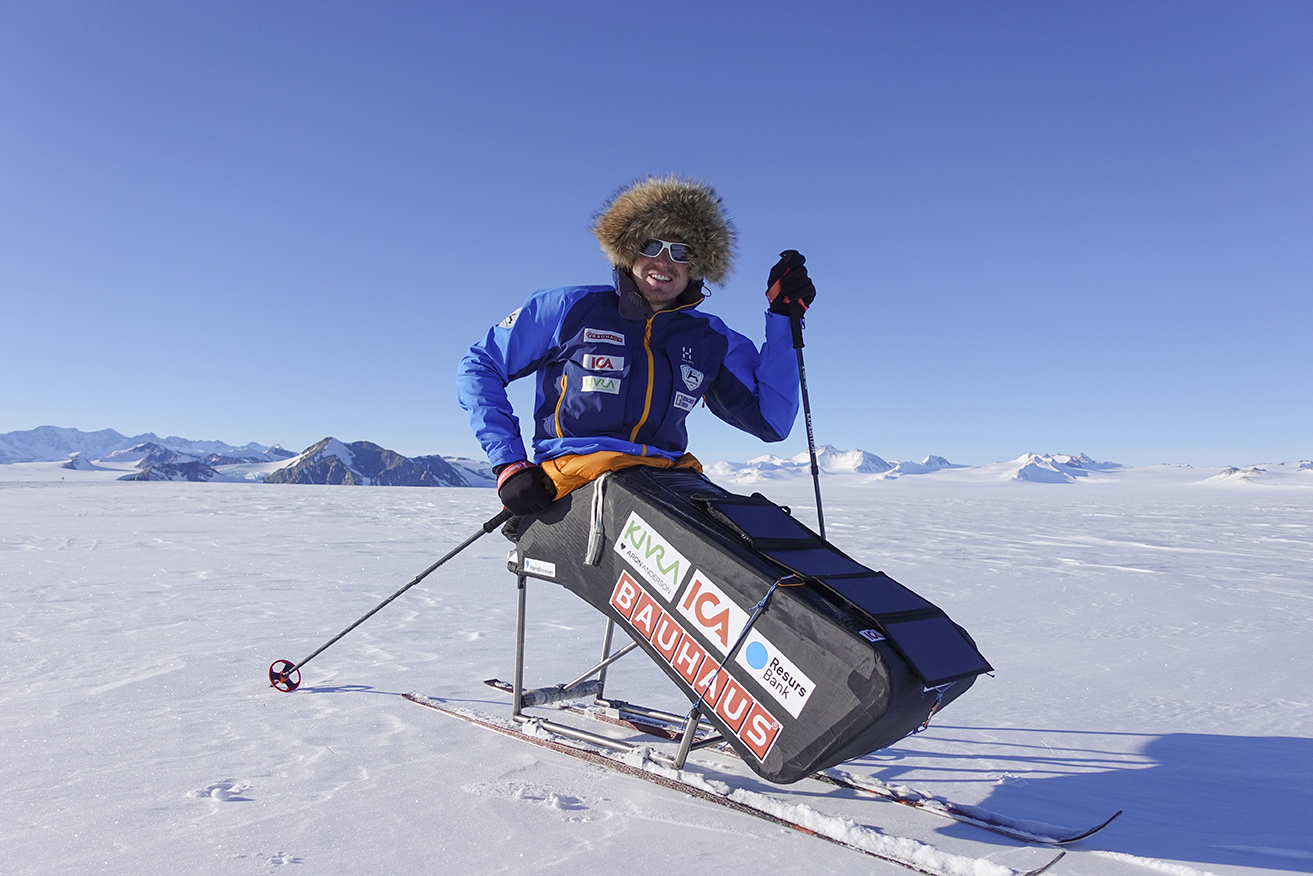 Why dancing? Earlier this year, Anderson got a call from the production team for Let's Dance, who wanted to have him on the show. "At first I was a little hesitant," he admits. "I'd never danced at any point in my life other than maybe a little drunken dancing. But I figured it was a cool challenge." He became the first person with a physical disability to appear on the Swedish show.
Takàcs and Anderson performed some 10 dances altogether while they were on the show, including the chacha, rhumba and pasa doble. In Aspen, the duo had a little more artistic freedom for their routine.
So who, in turns, inspires someone who serves as an inspiration to so many? "I'm inspired by people who do things that you may didn't think they would do, people who push the limits a bit," says Anderson, mentioning in particular Stefan Holm, a high jumper from Sweden who is fairly short, but won Olympic gold in Athens in 2004. "People who don't let limitations be a problem but see possibilities," he adds. In other words, just like Anderson himself.