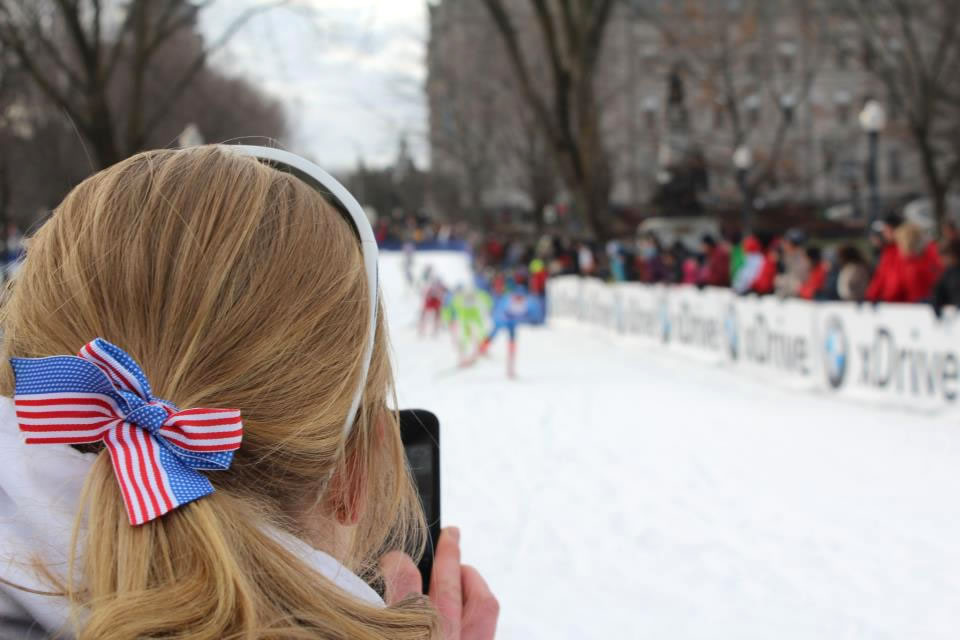 I probably should have written this blog 6 weeks ago. The flurry of travel, end of season racing, and an untimely illness, late season snow and April adventures did little to encourage time inside behind a computer screen to write the damn thing down. And so its now June and that time of year when skiers open their notebooks, grab their colored pens and write down their hopes, plans, dreams and goals for the upcoming year. Sometimes that goal setting process requires a brief look back…
In early March of this past year, I pulled out a grant application from 2013 in order to check some old race results. While scanning the document, I came across the "Goal" section.
Please list your goals for the upcoming year and for the next 5 years.
Top 5 at U.S. Nationals
Earn a World Cup start spot
Make semi-final heats in sprints
Regular podiums at Super Tour races
Next 5 Years:
Make sprint finals
Win a race at U.S. Nationals
Make the Olympic Team
Score World Cup Points (top 30 finish at a World Cup race)
In 2013, I failed to achieve most of those goals but, like any good hardheaded Nordic skier, I continued chasing them. I closed the document, feeling satisfied that four years later I had at least finished in the top 5 at U.S. Nationals and had a few semi-final heats and SuperTour podiums to my name. A week later however, I qualified for my first ever World Cups, finally checking off the last of those early aspirations. Racing at World Cup finals fulfilled a dream that first took shape a decade ago and I was finally brave enough to write down in 2013. I could write an entire blog on that World Cup weekend (and I probably should have) but in short it was the peak of my last 15 years of racing. Yes, I know I still have work to do. My end goal is not to simply participate but to compete, to score points, to finish on the podium. However on that first day of World Cup racing none of that mattered. I finished in the 40s but I could have sworn I was winning.
Two weeks after my World Cup debut, I stood on the start line for the sprint final at U.S. Nationals in Fairbanks, AK. My former teammate (and all-time friend) Annie Pokorny hopped over to me in the start pen, jumping around to stay warm and snapping photos of the rest of us freezing in our spandex (we were in Fairbanks after all). She reminded me how just a few years ago, my goal was simply to make the semi-finals. The women standing on the start line next to me were a mix of teammates and idols…Kikkan Randall (3X World Cup Overall Sprint Globe winner), Jessie Diggins (World Champion), Sophie Caldwell (World Cup Winner), Ida Sargent (World Cup Podium) and Kelsey Phinney (Top U.S. woman in the U-23 sprint). I never believed I would be in a sprint final with these women, but here I was. 3 minutes and 45 seconds later I earned my first U.S. National podium.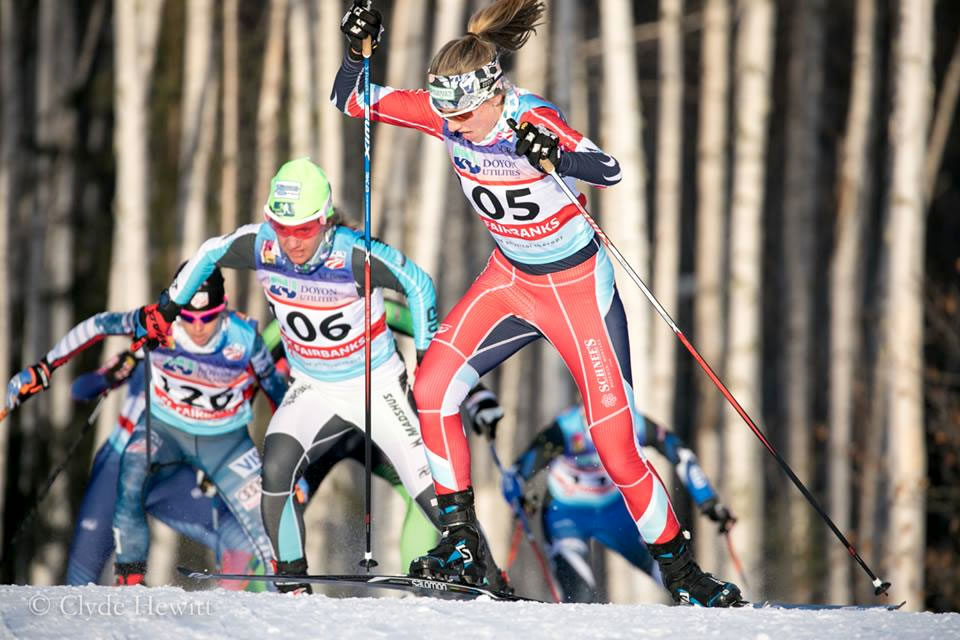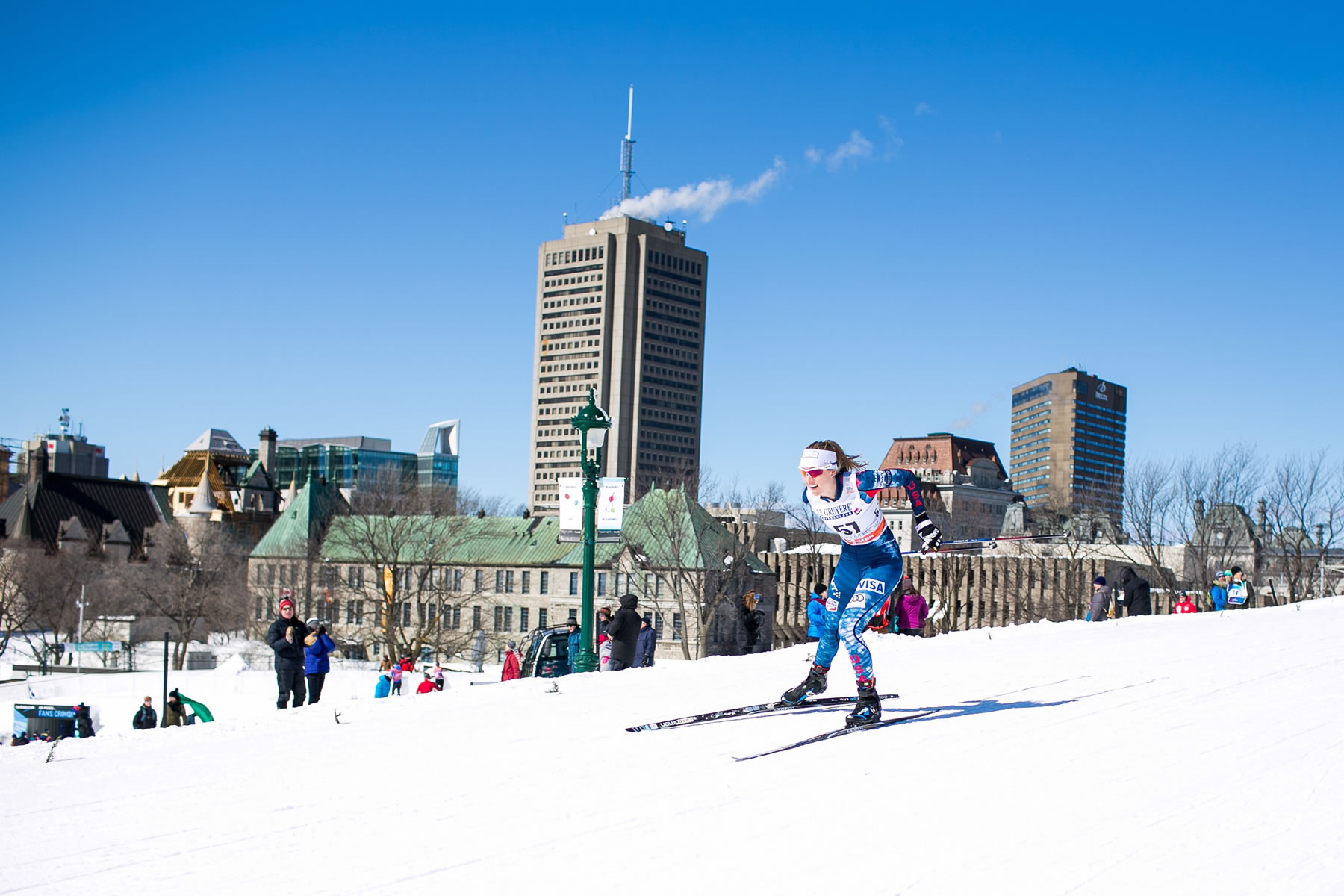 This year my goals are big, as are many athlete's in an Olympic year. The chance to represent your country on the biggest world stage happens only once every 1,460 days. Anyone who has dedicated most of their life to this sport wants to make the most of that chance and the U.S. boasts a strong contingency of women giving their all to earn one of those spots. The challenge seems nearly impossible at times, but at one point so did making a sprint final at U.S. Nationals much less a sprint podium. When I first started skiing I met my then idol Barb Jones who signed a poster for me that read "Dream Big! Then Get Out There and Make It Happen."
269 days until PyeongChang. Time to make it happen…