This coverage is brought to you with the support of Madshus and Boulder Nordic Sport.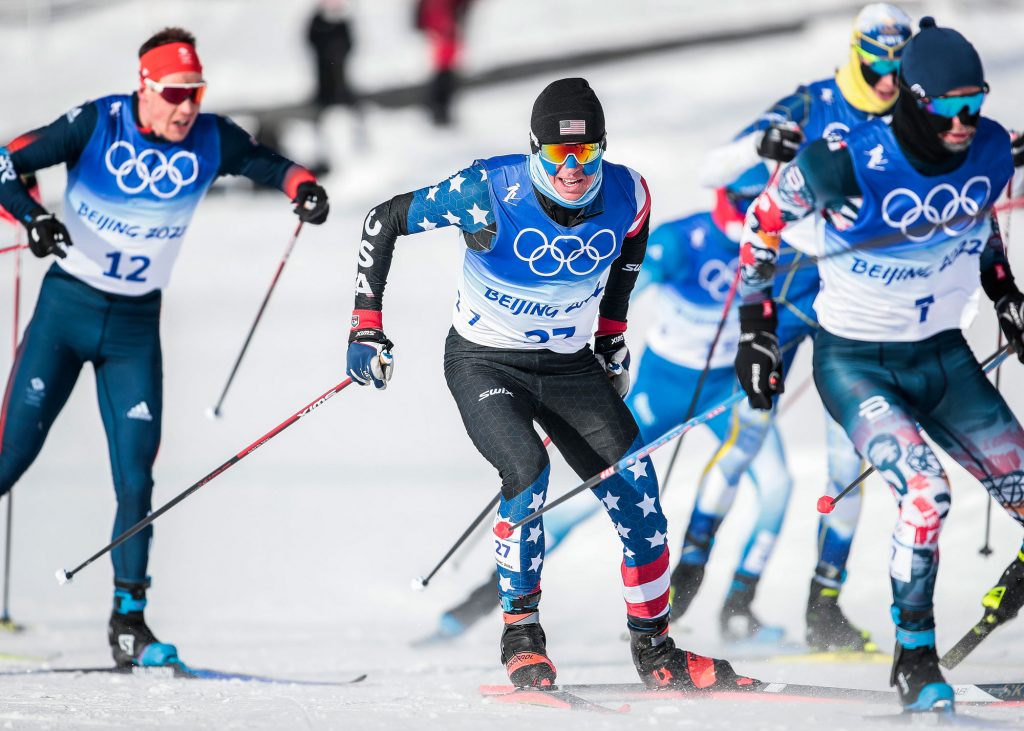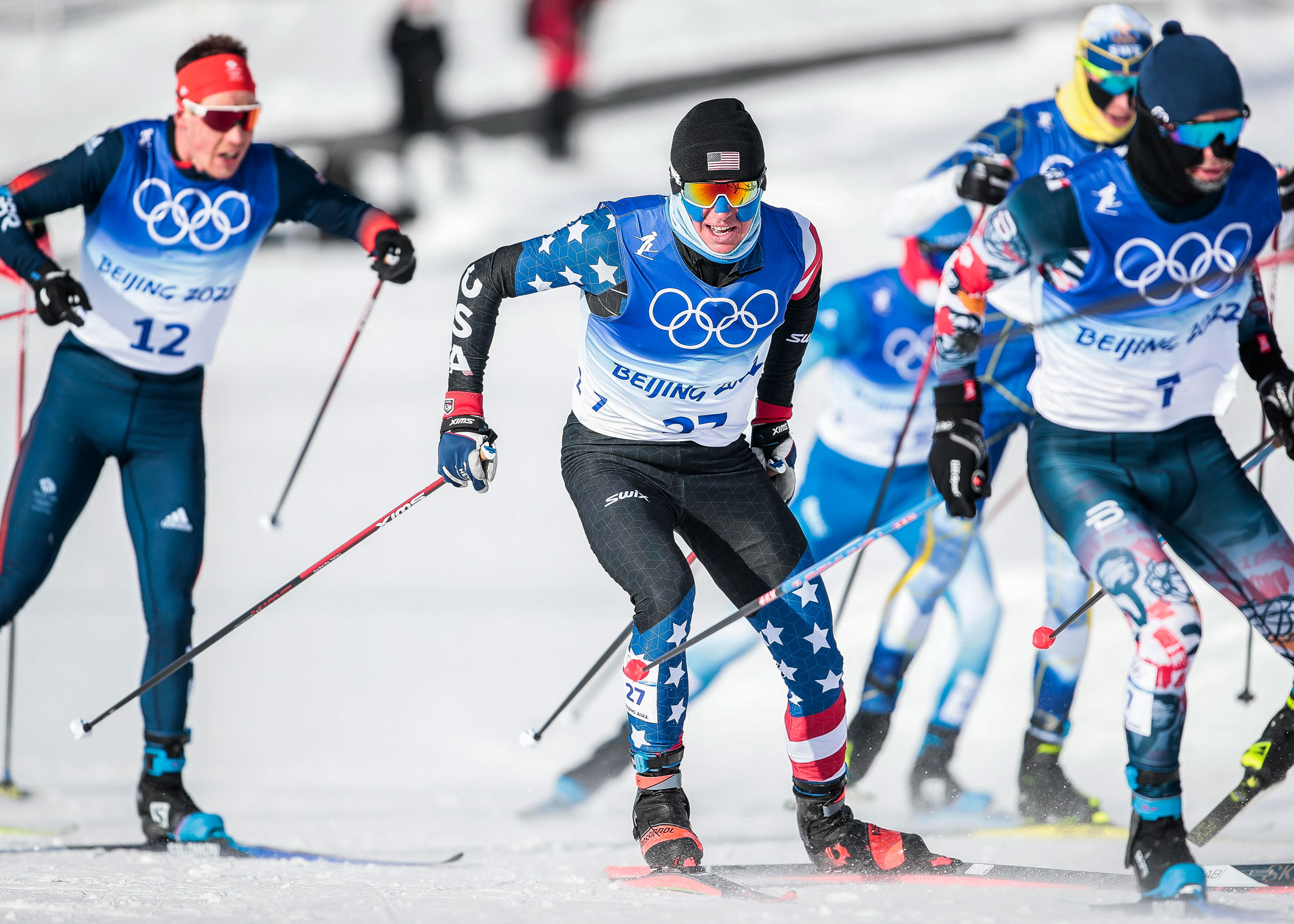 After finishing 11th in last weekend's 30km skiathlon at the Zhangjiakou National Cross Country Skiing Center—the best-ever result for a U.S. male in that Olympic race—American Scott Patterson did himself one better in Saturday's 30km mass start. Actually, three better, as he notched an eighth-place result, 33.9 seconds behind gold medalist Alexander Bolshunov of the Russian Olympic Committee and achieved his goal of a top-10 finish. Ivan Yakimushkin, also an ROC athlete, took the silver, 5.5 seconds off the winning pace, while Simen Hegstad Krueger of Norway got bronze in his only race at the Games after recovering from Covid.
The anticipated rivalry between Bolshunov and Norway's Johannes Hoesflot Klaebo never materialized in the race: citing a stomach bug, Klaebo exited the race after 20km.
On a glacially cold day in this region of China, which saw athletes battling unusually windy conditions across various events, the start of the race was pushed back an hour and the distance shortened from 50km to 30km. Patterson said he found out about the changes when he was already at the venue, sitting in the wax cabin. He admitted afterward to being disappointed at the shorter distance. "The 50 is kind of iconic and it seems like a half measure to run a 30k," he said, but was quick to say that he didn't fault the organizers. "They had a tough decision and made a decent call with it."
As it turned out, conditions didn't end up being too disruptive during the race, as much of the course is fairly sheltered, Patterson noted. And for Bolshunov, who won his third gold medal and fifth overall of these Olympics, the weather apparently proved a boon. "When the conditions are harder, this is in my favor, because when it is harder, it is easier for me," he said at the post-race press conference.
Patterson's top-10 finish was all the more gratifying because of a pre-season injury: he broke his wrist while mountain biking near his home in Alaska and required surgery last October, which interfered with training and delayed his start to this winter's World Cup.
Now, he said, he felt strong and relaxed during the 30km and was able to strategize wisely. "I tried not to lead but be in a comfortable position and not taking too much out of my energy, " Patterson said. That was after what he called a "chaotic" first lap, with the lead skiers fighting the wind, others trying to draft and a few others without much World Cup experience "making a mess out of the pack," he added.
At one point during the race, Patterson was in sixth or even higher for moments. "I was thinking about a medal but also realizing I was getting a little tired," he acknowledged. Hanging with the lead group—four ROC athletes, two Norwegians and one skier from France—was "awesome," he said. With about 5k left in the race, he started to fall behind the leaders. "Those guys started punching pretty hard and I didn't have a ton of response for that," he said. "I hung on for a couple, then wasn't the best at pushing over some hills." Ultimately, Bolshunov, Yakimushkin, and Krueger broke away in the last part of the final lap.
Nonetheless, Patterson was pleased with his result. "Eighth is pretty special," he said. "Those top guys were skiing really well."
At his first Olympics, in PyeongChang in 2018, Patterson finished 11th in the 50km. In addition to today's result and the skiathlon, he finished 38th in the 15km classic at these Olympics and helped the men's relay team achieve ninth place in the 4 x 10km relay last week, too. His 30km result was also the best individual finish by an American male since Bill Koch won Silver in 1976.