Back Shop is supported by Craft—designing Nordic ski collections worthy of World Champions and Everyday Heroes. craftsports.us
When taking a ski trip, there's nothing worse than arriving safely at your destination only to find that your gear did not. For many skiers, time on the snow means a bit of travel, and whether on a car ride to the nearby ski area or a plane flight to a big race, taking good care of your gear requires smart and safe packing. Here are some tips to keep your expensive skis and poles in one piece during transit.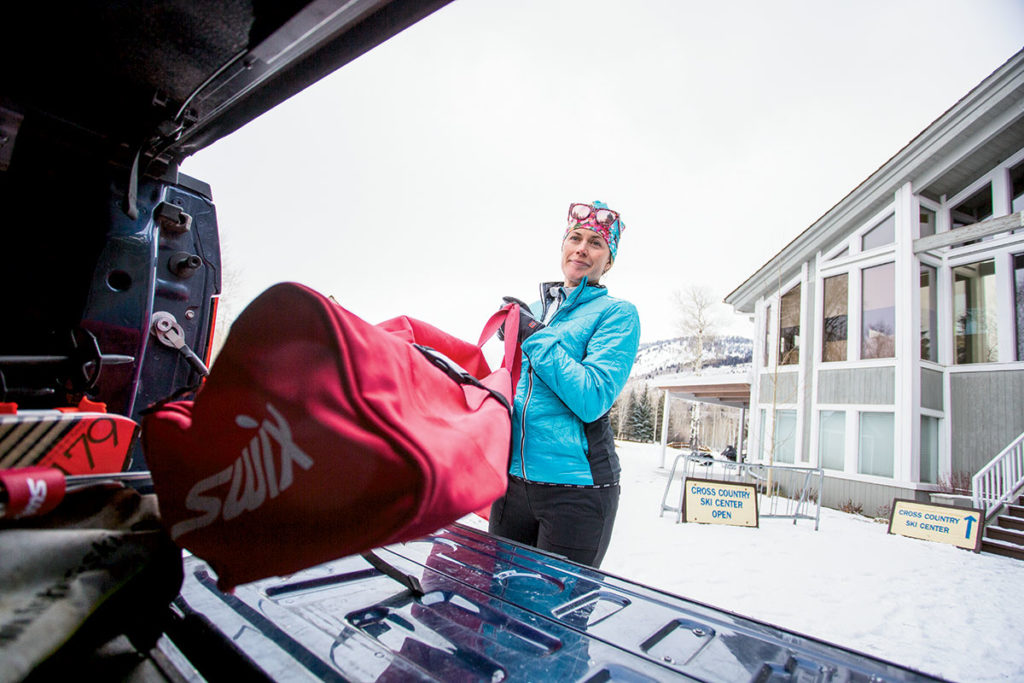 Cover your bases
Remember, objects may shift in flight! Apply a layer of "travel wax" to protect your skis' bases from scratches or dings en route to your snowy destination. Ironing in any type of glide wax will be better than nothing, though mid-range glide waxes (blue, violet, red) are often easiest to work with. Bonus points for looking at the forecast and applying the appropriate wax for the conditions you'll encounter when you arrive.
Go tubular
Carbon and fiberglass ski poles are incredibly stiff and strong when force is applied downward, but to achieve such light weights they are often extremely brittle when force is applied laterally. Keep your poles in a hard-shell tube to protect them from any unwanted movement. You can purchase pole tubes from any number of pole companies or create your own from some PVC pipe. The downside of pole tubes when flying, though, is that they are bulky and heavy, potentially causing problems with weight compliance.
Artful packing
If you already have a long bag specifically for skis, it's tempting to just throw skis and poles right in, zip up and go. But baggage handlers, airport conveyor belts and slides and bumpy travel can be a real threat to equipment. Pack some clothing around your skis to add padding to your bag and pay particular attention to your skis' tips. Be sure to keep TSA weight limits in mind and consider weighing your bag beforehand to get an idea of what you might be looking at for fees.
Labels and flair
Just as you might do with a suitcase or duffel, adding some recognizable features to your ski bag can help you spot it more quickly in the baggage-claim queue. Whether you choose to add ribbons, bright tape or large nametags, make sure your bag is easily identified. This is especially important on trips to popular ski destinations where many passengers on the same plane might all be sifting through ski bags.
Binding basics If your skis have NNN or Turnamic bindings installed on integrated plates, consider removing the bindings prior to packing. Without bindings, skis stack and fit together more easily. Without binding edges hanging over the sidewalls, skis will less easily get pulled and tweaked when moved and jostled. If you are only going to use one pair of skis at a time during the trip, save weight with NNN or Turnamic bindings by simply bringing along one pair of classic and one pair of skate bindings and swapping them on skis as needed without having to use tools or glue.
—
Adam Terko is the head coach of Vermont's Mansfield Nordic Club and has been skiing competitively (and writing about it) since before Fischer skis had holes in their tips. He's also the technical editor of Cross Country Skier and writes the how-to column "Back Shop" in each issue.
Subscribe now to the print magazine to read Terko's latest column and more at crosscountryskier.com/subscribe.