I knew it would be easy, I just didn't know it would be this easy. As a Vermonter living in Norway for a year, I'm continually impressed with the investment this country has made in public recreation, and at this time of year, it's abundantly obvious that access to skiing is a major priority. For us, a day of skiing no longer requires a car ride or purchasing a trail pass. This winter it's 20 minutes from couch to corduroy.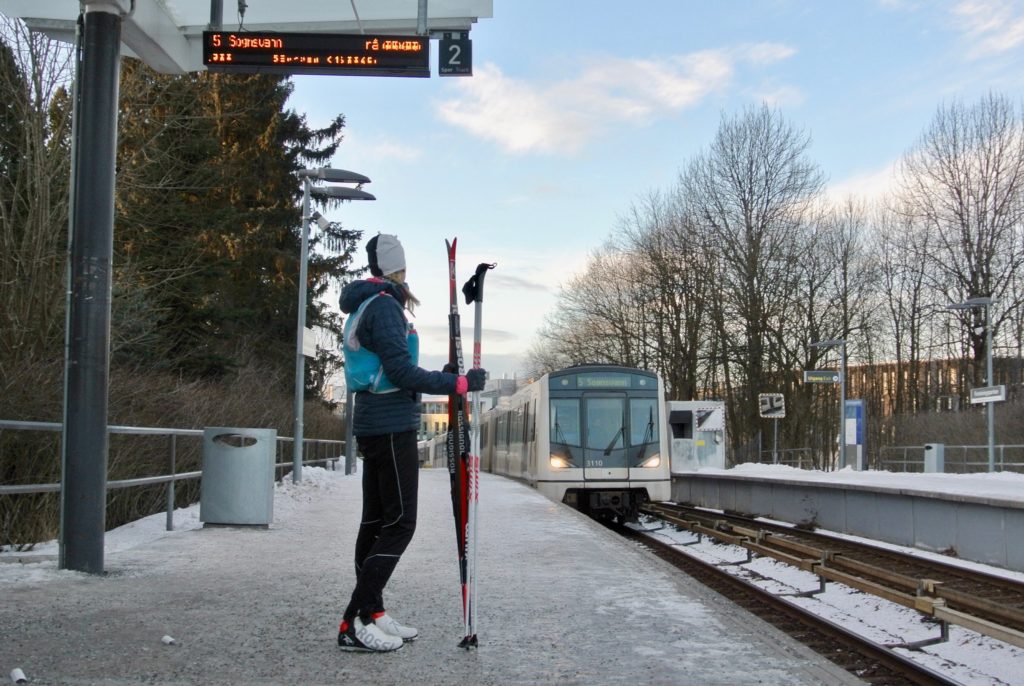 Consistent with this nation's commitment to equity, free access to trails and a "right to roam" policy known as allemannsretten, Oslo feels like an unexpected paradise for a country mouse like myself. Written into national law in 1957, the Outdoor Recreation Act has helped ensure that all people get to experience nature, even on privately owned land. And so, reachable by a short tram ride, the Nordmarka, or northern forest, serves as a geographical antidote to the city, home to about a million people. All of which, I am sure, were out skiing last weekend.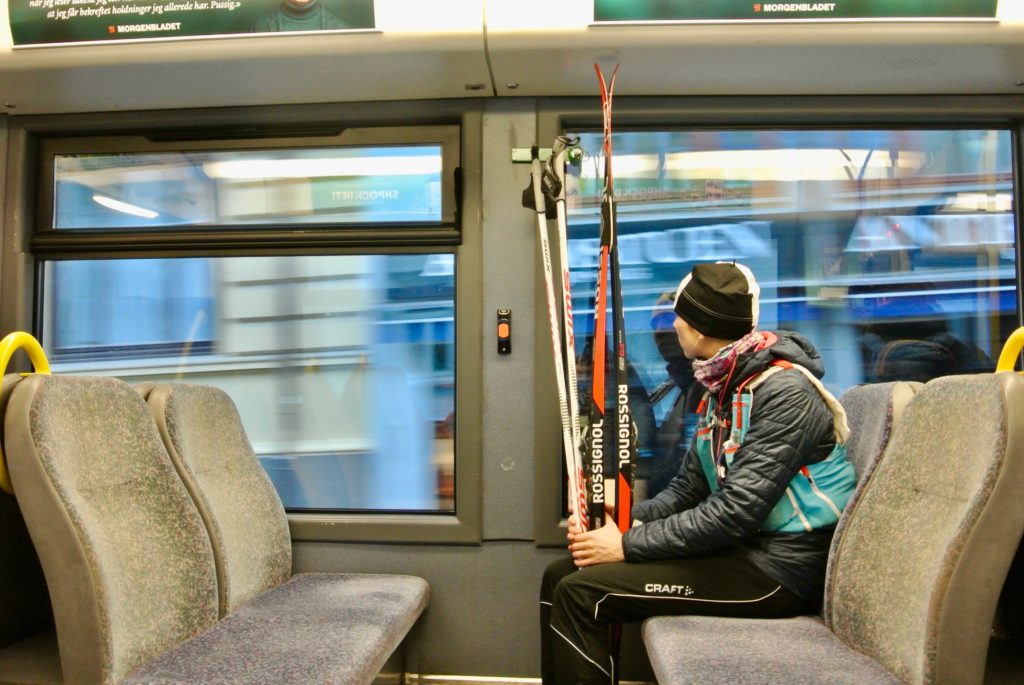 After a snowy but dark and gloomy start to the ski season, forecasted blue skies drove vitamin-D deprived Norwegians and expats like us to the hills en mass. While crowds like these might deter the average Vermonter from hitting the local slopes or Nordic center on a Saturday, we were confident there'd be room for all with over two thousand kilometers of groomed terrain to be explored.
Beginning at Sognsvann, a popular point of entry to this protected wilderness area, our route took us due north. After five kilometers of dodging everyone from world class athletes decked out in head to toe spandex, to Norwegian grandmothers donning anoraks over wool sweaters, we reached the first of three full-service huts we'd pass on this tour. From the fleet of Thule Chariots parked out front, it's easy to see that Ullevålseter is the final destination for many families, and from the taste of their fresh kannelbollers, a pastry I've succumbed to on more than one autumn trail run myself, I can understand why.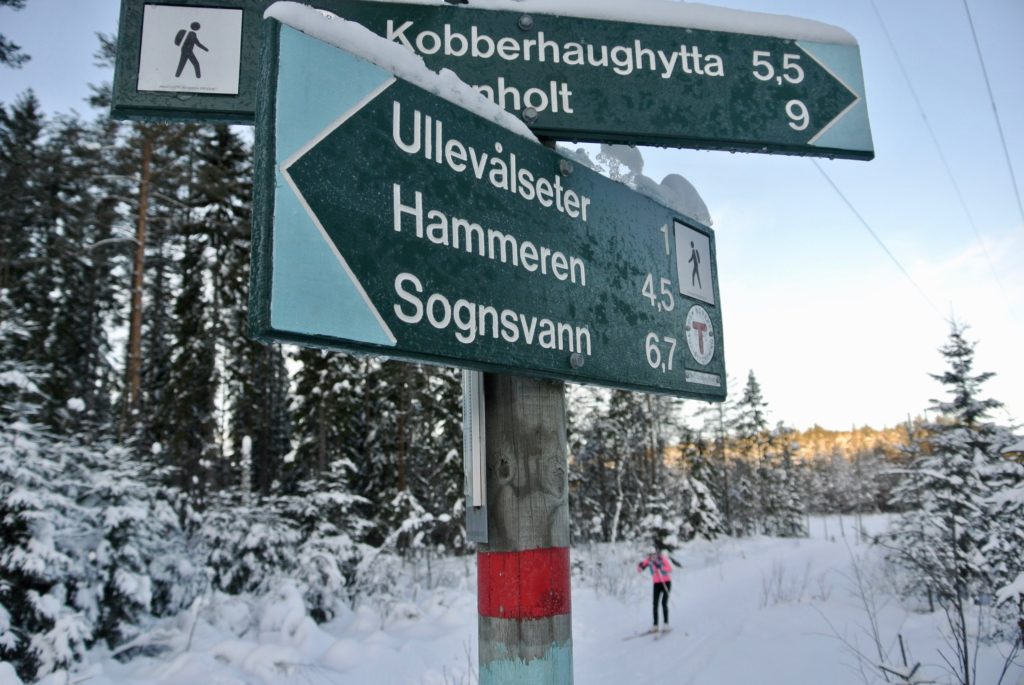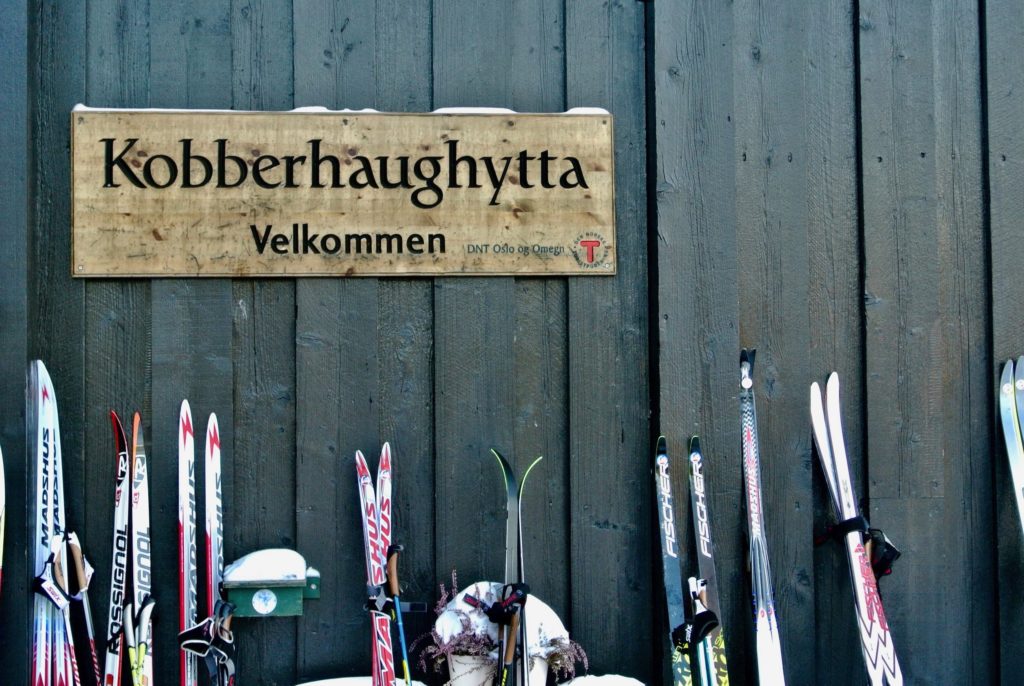 But we press on, climbing and descending ever so steadily through rolling backcountry farmlands, careening down short descents, gliding along the shores of small ponds and streams. We're headed for Kikutstua, a rustic lodge built in 1926, with rooms for overnight guests, full-service dining, grand fireplaces and a lakeside sauna. But if, like us, you're just passing through, one ought not be deterred by the line out the door— the waffles are well worth the wait.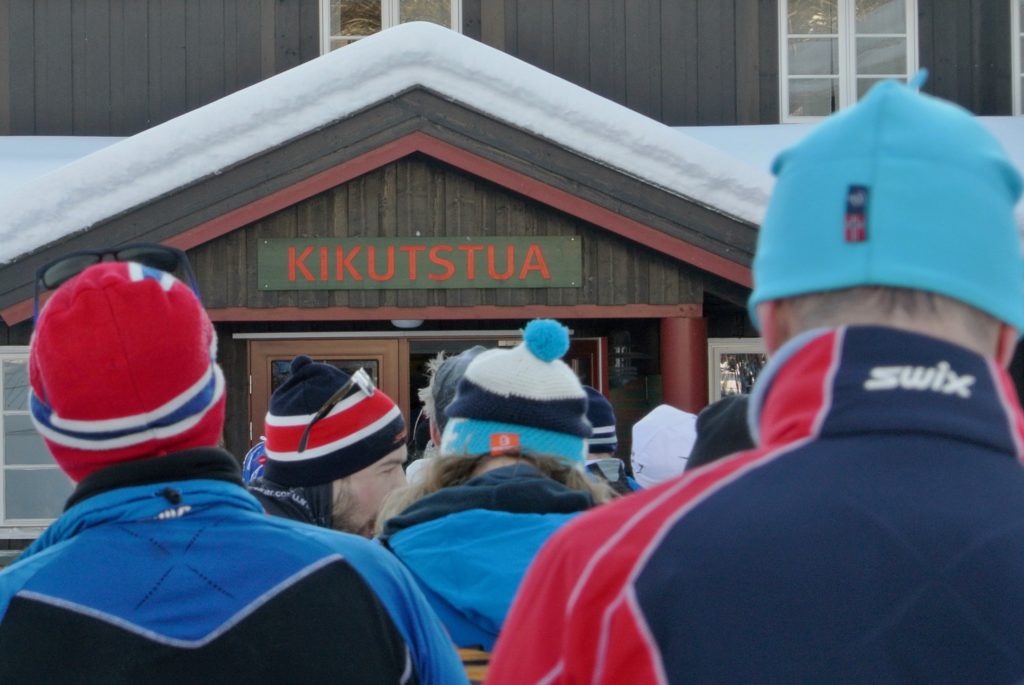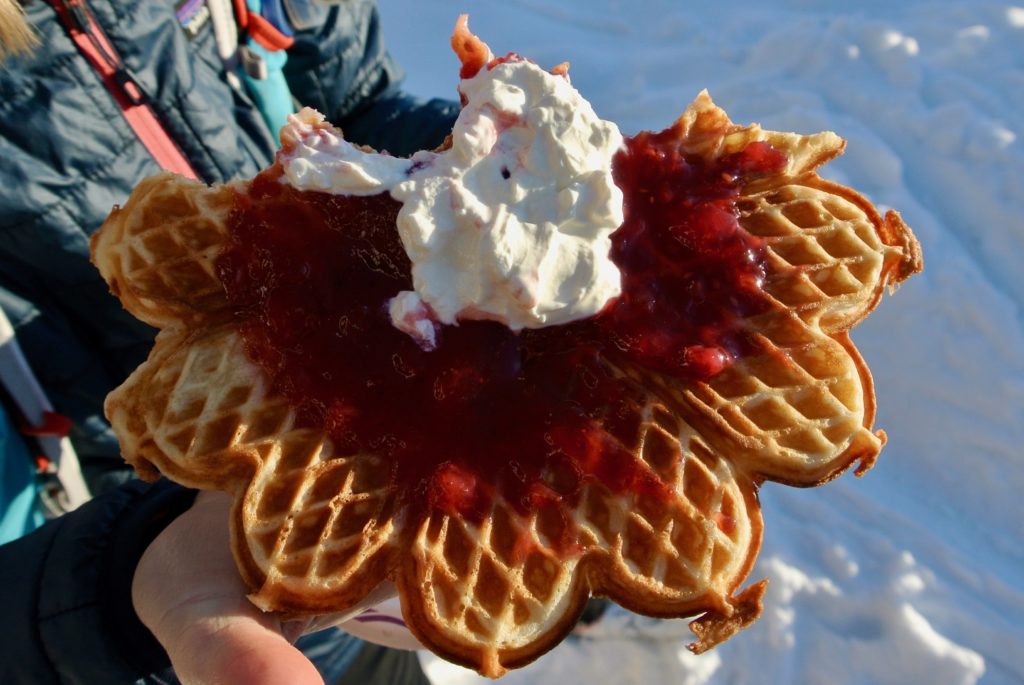 Descending a short, steep hill behind the hut, I soar onto the frozen lake with a full belly, a strip of packed powder under my wobbly legs, the sun warming my face for the first time in weeks. The winter solstice is now three weeks behind us and out on the horizon are only more days like this one. I may be six months and three thousand miles from my trails in Vermont, but this place sure is beginning to feel like home.