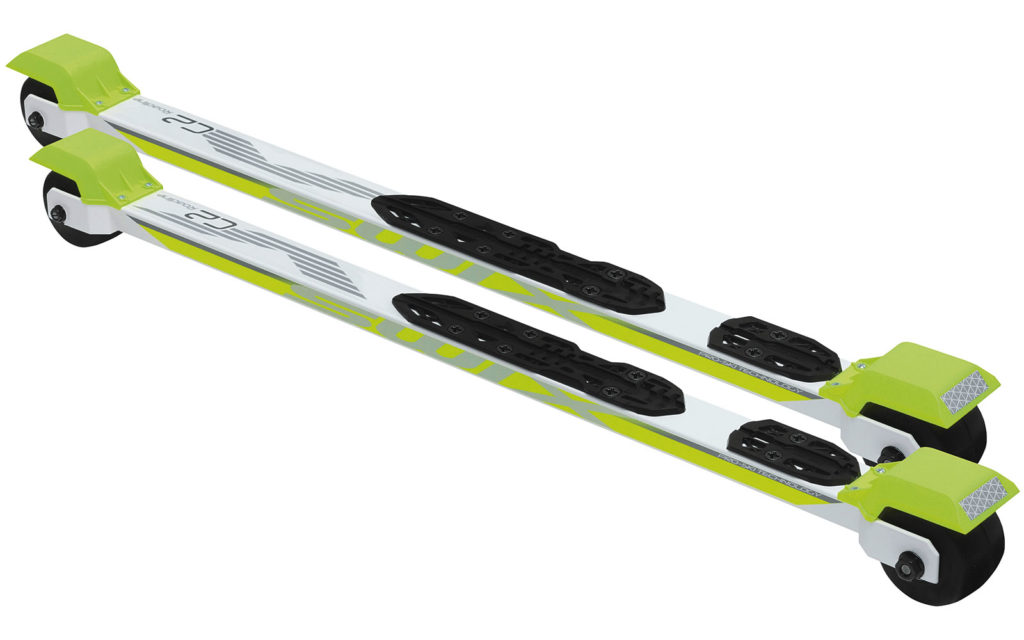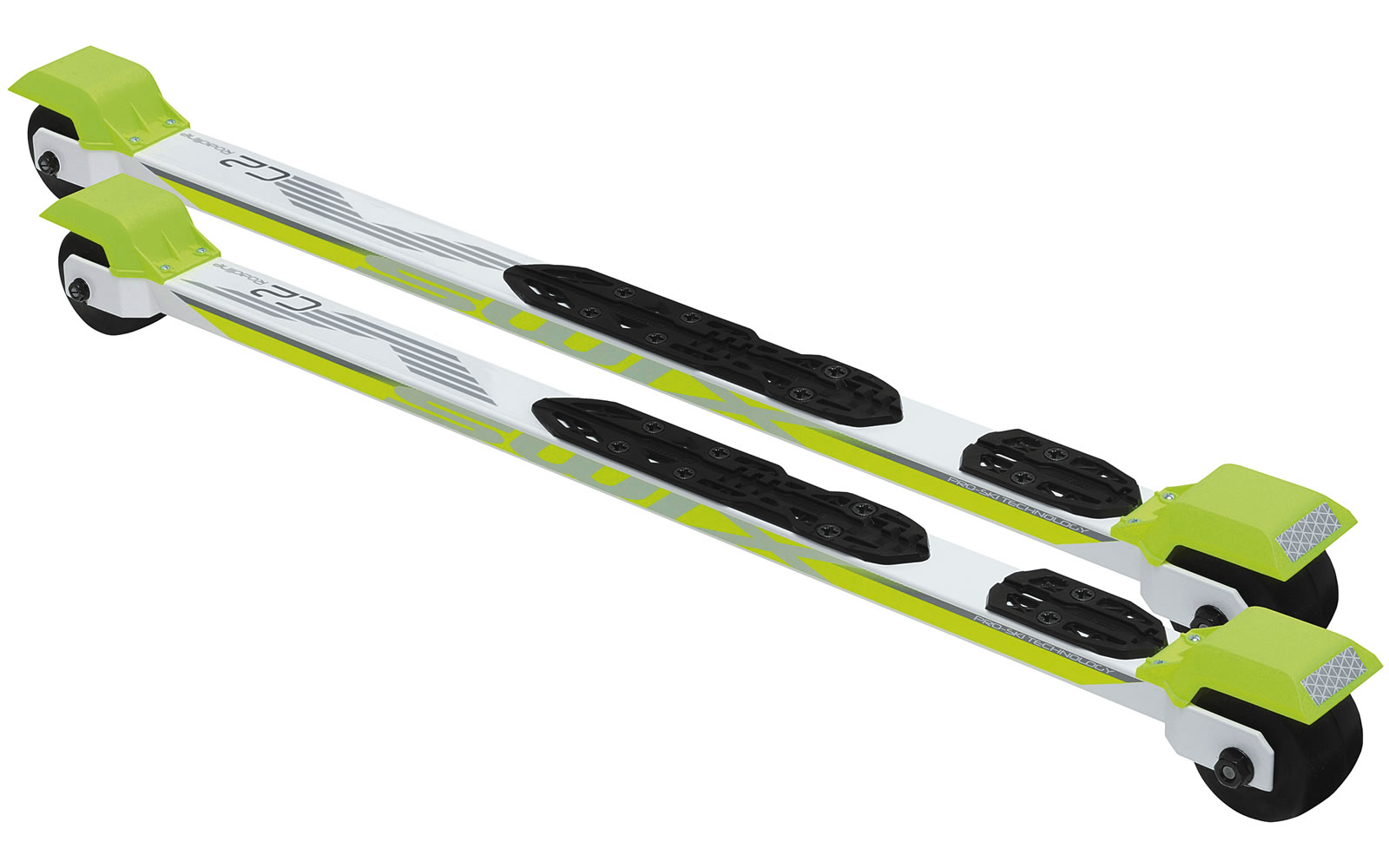 "Utilizing the rear ratchet these skis kicked a bit differently—in a good way. They were incredibly smooth and tracked well."
Swixsport.com | $290 | 1000g [790mm]
REMEMBER YOUR old Pro-Ski C2 classic rollerskis? Swix acquired Pro-Ski technology and has been branding them in flashy white and yellow. Like the old C2s these also have a rear ratchet, which was a bonus for one tester. "Utilizing the rear ratchet these skis kicked a bit differently—in a good way. They were incredibly smooth and tracked well," he said. Another tester thought the wheels were a little bit narrow, decreasing stability, particularly when cornering. Smoothness was the top characteristic listed on more than one review sheet, and testers noted that the speed of the wheels and bearings made the Roadline C2 a hoot. These skis come ready to be mounted with an NIS plate and predrilled SNS holes.
Description from Swix:
One of the market's most popular rollerski for classical training, the RSCR2 is soft and stable ski even on poor surfaces. The Swix Classic Roadline C2 is a fast all-around ski with medium rolling resistance wheels, fitted for a wide audience of skiers from the recreational to the elite. Complete with a Rottefella NIS plate and pre drilled for SNS. The design has reflective elements for excellent visibility and road safety.