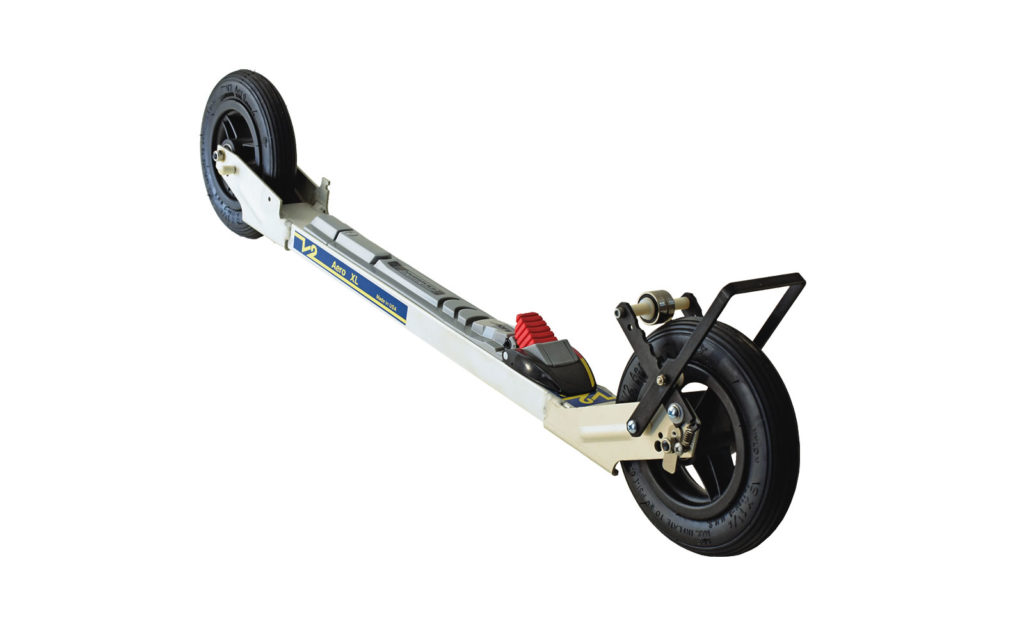 Jenex.com | $350 | 1025g [604mm]
THE V2 Aero 150s, with their pneumatic wheels, are a fantastic option for skiing smooth, hardpacked, dirt roads. If you're looking to avoid traffic or the blazing heat of pavement, these big wheels are designed to roll over rough surfaces with ease. They provide an incredibly smooth ride on black top, too—they're just a bit heavier and can feel a little clunkier than other skis that get the same job done.
Description from V2:
The V2 Aero roller skis are the most versatile roller skis available. The large diameter pneumatic wheels can be used on surfaces where it's impossible to roller ski on smaller diameter solid wheels. The skis can be used on dirt roads, limestone bicycle path's, chip seal pavement and on grass. On normal pavement the pneumatic tires provide an extremely smooth ride.
BUY NOW
(Amazon affiliate link)