Cross Country Skier, The Journal of Nordic Skiing, welcomes Cindy Hirschfeld to the team as editor in chief. Hirschfeld is a longtime veteran of outdoor publishing and will lead the title into its 41st volume on the heels of an exciting and unprecedented winter.
"I'm looking forward to immersing myself in the Nordic community through the magazine," says Hirschfeld, a lifelong skier who lives near Aspen, Colorado. "I loved seeing so many more cross country enthusiasts out on the local trails last winter, and Aspen has a rich history of Nordic training and competition, too, with several Olympians in our midst."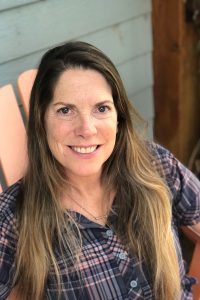 Hirschfeld was most recently editor in chief of Aspen Sojourner magazine, a post she held for more than five years. She has also served as editor in chief of Aspen Magazine and contributed as an editor and writer to numerous ski and other outdoor publications, both consumer and trade. A longtime freelance travel writer, Hirschfeld has regularly penned stories for the New York Times as well as many national and regional magazines.
Hirschfeld's hire represents a major investment in Cross Country Skier by Height of Land Publications, the title's parent company and the independent owner of Alpinist, Backcountry and Mountain Flyer. Since Height of Land acquired Cross Country Skier in autumn 2016, the title has not had a full-time editor, instead relying on production support from the staff of its sister magazines. With Hirschfeld's hire, the title is well positioned to capture and celebrate the significant momentum in cross country skiing, and will continue to improve its quality and presence while increasing audience and community engagement.
"There are so many reasons to be excited about Cindy joining Cross Country Skier," says Editorial Director Tyler Cohen. "Her experience making magazines and telling great stories is unparalleled; her values and interests align so well with Height of Land's; and her ideas and excitement for connecting with the community to really make the magazine a focal point for cross country skiers jive perfectly with where the sport is right now. Cindy will really take Cross Country Skier to the next level."
Cross Country Skier's 41st volume will feature three print issues, including the 2022 Gear Guide and Photo Annual, which will be complemented by numerous and growing digital media, including through the title's website, newsletter and podcast. New this winter: the 2022 Tour de Trail, a multistop gear demo tour designed to connect with readers in person and introduce the magazine to other skiers.
About Height of Land: Founded in Jeffersonville, Vermont in 2002, HOL is one of the few remaining independent publishers in outdoor action sports. Our mission is simple: We are core, adventure-sports media by those who live it, for those who aspire to it. HOL's brands include Alpinist, Backcountry, Cross Country Skier and Mountain Flyer.
Contacts:
Cindy Hirschfeld, Editor in Chief
cindy@crosscountryskier.com
Cody Downard, Photo Editor
photo@crosscountryskier.com
Brian Riepe, Publisher
riepe@crosscountryskier.com