Some of the biggest gains are made in the off-season. That's why we decided to pull together a guide to gear that will help you maximize your summer and fall training sessions. From rollerskis to running shoes, apparel to packs and more, find some of our editor's favorite pieces and keep on banking dryland training hours for the season ahead.
Julbo Aerospeed | $130-$190 | www.julbo.com
An evolution of its Aero and Aerolite glasses, Julbo designed the Aerospeed using a similar shape but with the goal of providing greater coverage. One tester noted that the oversized lens provided much greater protection from light and—especially—wind while biking and rollerskiing than either of its predecessors. The frames are feather-light and were designed with aerodynamics in mind.
Rudy Project Tralyx Slim | $225-$275 | www.rudyproject.com
The newest member of the Tralyx family, the Tralyx Slim fits smaller faces. Like the Tralyx or Tralyx XL, adjustability is the key feature of this sport-driven frame. Adjustable nosepieces and temples keep the glasses securely in place while the easily interchangeable lenses are designed to allow the user to act on the fly when the lighting changes.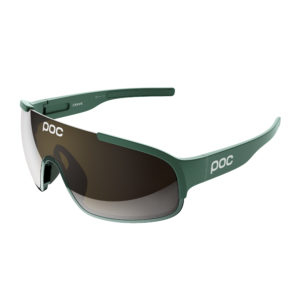 POC Crave | $245-$350 | www.pocsports.com
Featured on Tour de France riders and other elite endurance athletes, POC's ultra-lightweight Crave glasses are designed to provide broad coverage while riding—or rollerskiing. The flexible frame, which attaches only at the corners of the single lens, is intended to be more resistant to damage during drops, or crashes. Sticky rubber keeps these shades fixed to your face—no matter how hard you're sweating.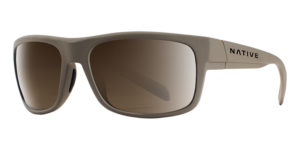 Native Eyewear Ashdown | $99-$119 | www.nativeyewear.com
The Ashdown provides a subtler frame option than any of the others tested. Available in a range of toned-down colors (think tan, black, tortoise, etc.), these glasses are made from the proprietary Rhyno-Tuff injected plastic, intended to increase durability and decrease weight. Interchangeable lenses and a variety of polarized and reflective styles to choose from allow for optimal functionality as well as style customization.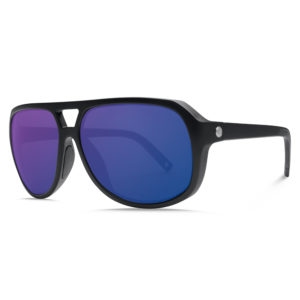 Electric Stacker | $180-$260 | www.electriccalifornia.com
What sets these glasses apart is the enhanced protection from the elements. A removable, flexible plastic mask provides side coverage. This—combined with the oversized aviator frame—means your eyes are protected from light and wind, even, as one tester noted, when biking at 40 miles per hour. Five lens colors ranging from clear to blue allow skiers, bikers and runners to find a pair that matches any weather condition.
SportRx | Price Varies | www.sportrx.com
With dozens of brands and hundreds of frame styles to choose from, SportRx provides outdoor enthusiasts who have less-than-perfect eyesight with a chance to ditch the contacts. One tester, shortly after trying SportRx, called his "a game-changer" adding: "I'm going to wear my contacts a lot less and my glasses a lot more now, knowing that I can just swap them out for these prescription shades." SportRx works with brands that range from hardcore outdoor to high-end fashion and offers both goggles and sunglasses.