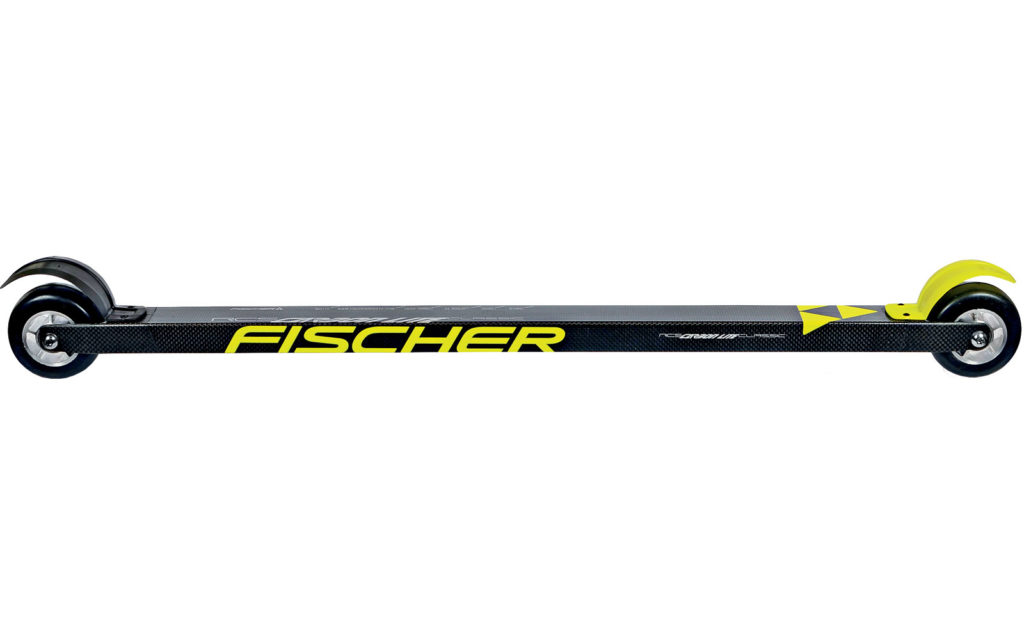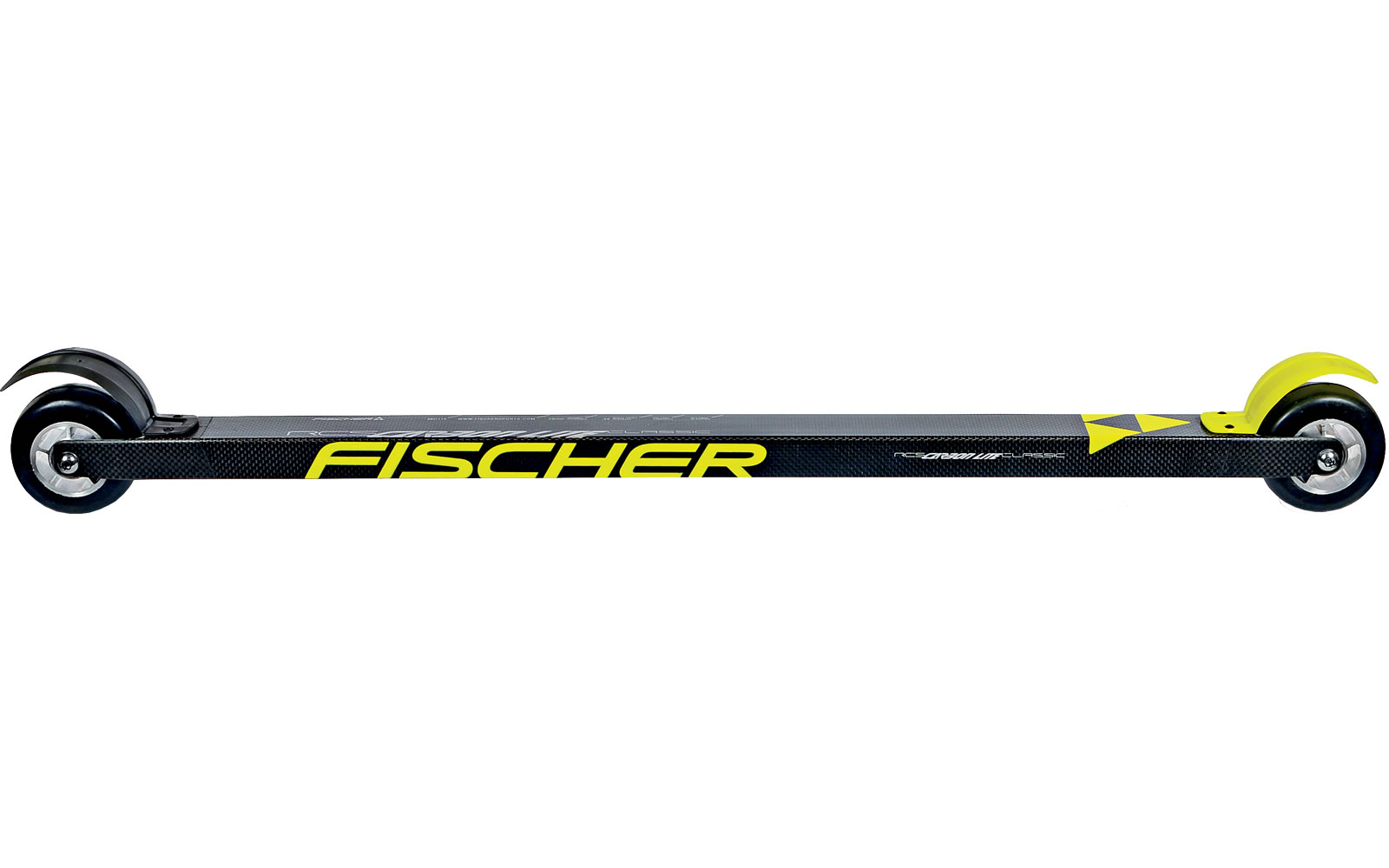 "The skis dealt with cracks in the pavement very well and I liked the balance and stability."
Fischersports.com | $370 | 1065g [745mm]
MADE FROM the same Air Core Composite shaft as the RCS Carbonlite Skate, the RCS Carbonlite Classic flexes like a stiff ski, testers felt. "A bit of a heavy feel and there was a bounce when skiing pick ups," one noted, adding that when skiing at an irregular pace the ride was smooth. "The skis dealt with cracks in the pavement very well and I liked the balance and stability." Fischer designed these with a 38mm wheel to help the ski track superbly (one of the highest rated in the test). Our testers also thought the wide wheel left plenty of rubber on the pavement for a strong kick—initiated from the integrated reverse lock in the rear wheel.
Description from Fischer:
The top model with integrated backstop is convincing due to its optimised Air Core Composite frame. Additionally, the large axle spacing of the rollerski ensures good ground contact of the front wheel for the best possible tracking when using the classic technique. Thanks to the materials used, this unique frame construction optimally absorbs the vibrations which occur and gives you smooth performance.