This coverage is brought to you with the support of Madshus and Boulder Nordic Sport.


At the Olympics, the Mixed Zone is a place below the grandstands where media gather, by country, to interview athletes after a race. Competitors come by individually, usually accompanied by an escort from the team, to answer questions posed by journalists from their respective countries. Because of Covid protocols at these Olympics, the athletes stand a few meters away, and the process has become for media to place their recording devices on a silver tray that's brought over to the interviewee to better pick up the audio.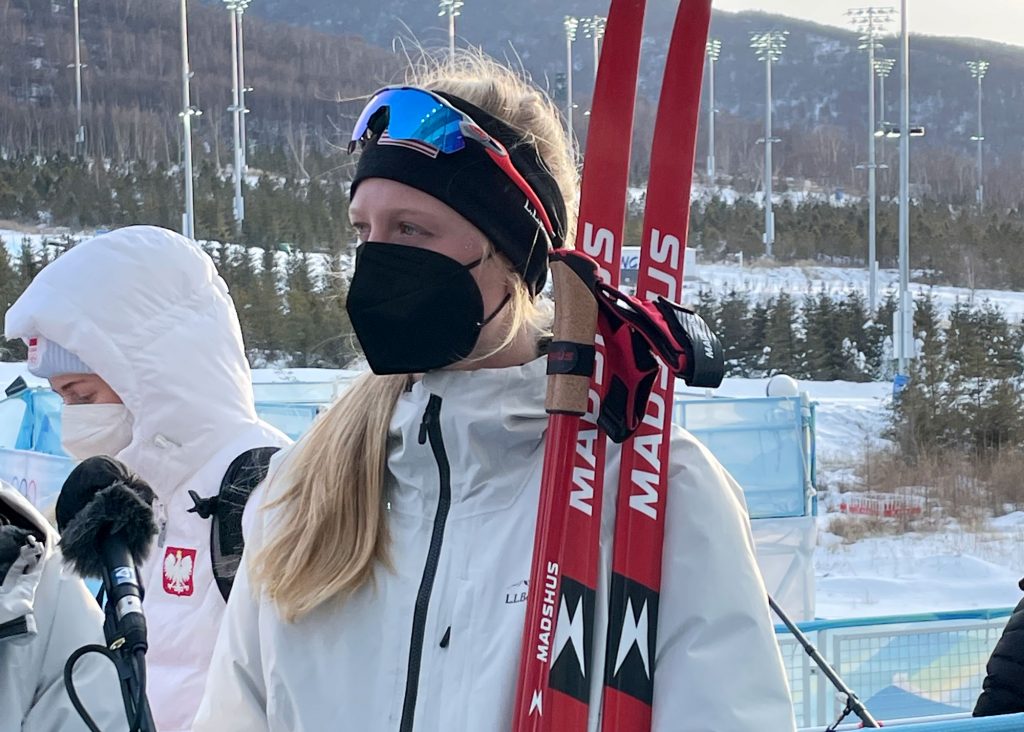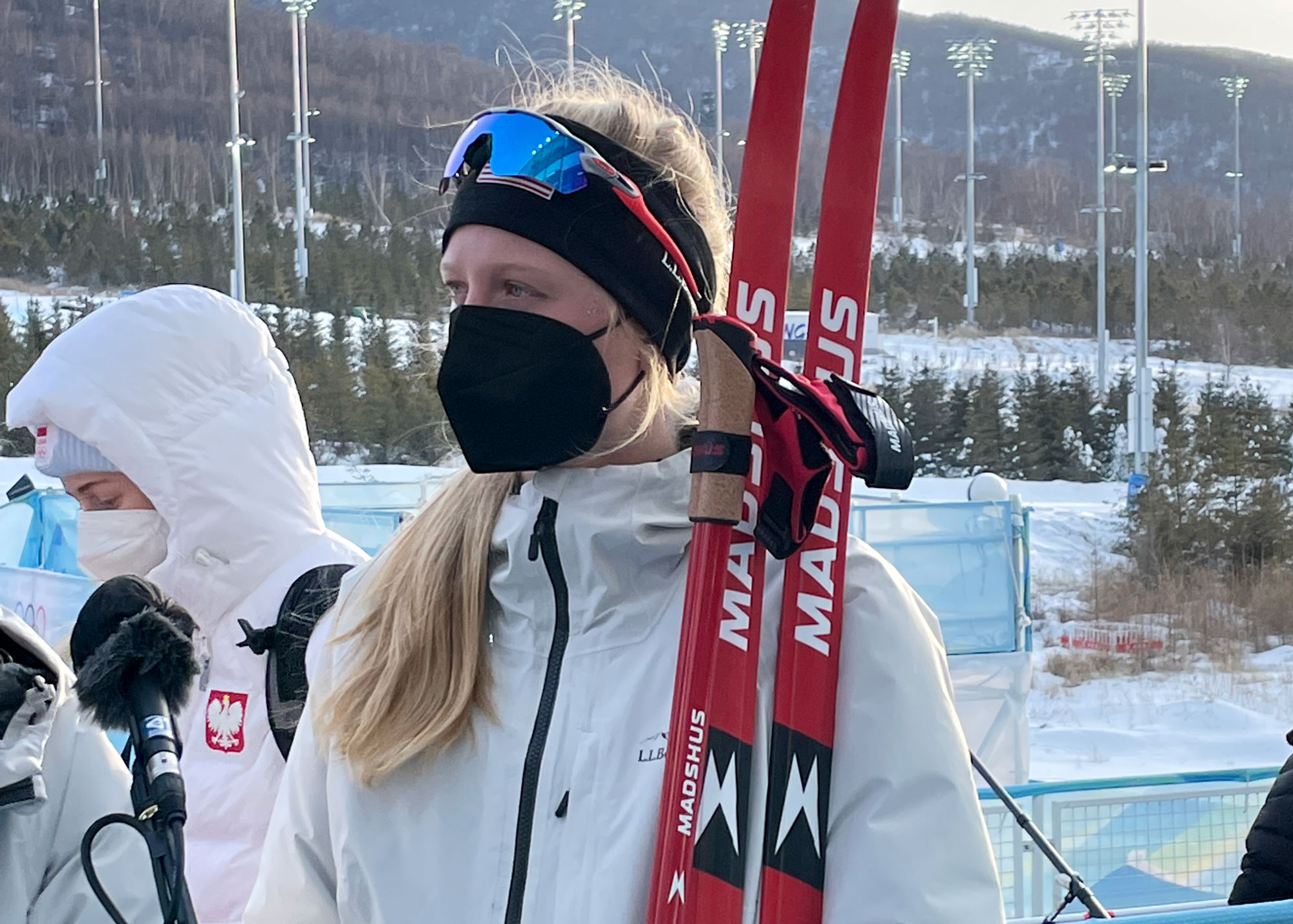 We asked some team members, as well as Head Coach Matt Whitcomb, what they've been watching when they're not training or competing.
XCS: Have you had time to watch any of the other Olympics?
Matt Whitcomb: "No. The athletes do have some time. Every room has a direct feed to every sport. Every venue has a live feed on their TV. It's a really cool part of the Olympics."
XCS: If you had time, what would you watch?
Whitcomb: "That's a good question. I love all these sports. Particularly ski and snowboarding, because I know so many of these [U.S.] athletes and that makes it very personal. But I can get into curling."
***
Hailey Swirbul responding to a question about what the women skiers are doing when they're not competing: "Our team has a really great dynamic of being able to be 'humans' on the days that we're not racing. And we definitely make an effort to play a game or watch a movie or we've been watching a lot of the actual Olympics because we can, here, live. So, we've spent a lot of time not thinking about racing, not stressing about those things until it's actually go time."
XCS: What's your favorite other sport to watch?
Swirbul: "I have been loving the short track speed skating. That is insane. I have no idea what the rules are, but it's been so entertaining."
***
XCS: Have you been watching other Olympic sports?
Ben Ogden: Yeah, absolutely. I mean, since I was really young, I've always been a big snowboard halfpipe fan. Some may know the name Ross Powers. He's a local legend, grew up right near where I grew up. He's a halfpipe gold medalist. And I grew up watching Shaun White and got to watch him again this morning, which was really special. And, you know, Mikaela, obviously, in the alpine, we've watched her and that was a little bit heartbreaking, two times over, but you know, she's still the best there ever was, in my opinion. So, nothing she can do at this Olympics is going to change that.
***
XCS: What have you guys been doing here when you're not racing?
JC Schoonmaker: "We've been watching a lot of the Olympics. We watched some curling, the halfpipe, all that stuff, that's been super fun. What's your favorite event to watch? I honestly have the most fun watching other Nordic races. Like when we got to watch the girls, that was so much fun. And it's really fun watching with all those guys because I feel like we're at a point now where we know quite a bit about the sport, so we can kind of argue with each other and come up with our own ideas and learn a lot from it, too. So that's been the most fun for me."