"It is not impermanence that makes us suffer. What makes us suffer is wanting things to be permanent when they are not."
As a gentle breeze swirled around me, I remembered Thich Nhat Hanh's words. I watched clouds crowd the reaches of the Grand Teton in the distance, her peak arching to the sky, as if to escape earthly chaos. Yet even on this day of electric blue skies, the winds of change swept hard. Recalling events of the past year, I wobbled on the snow.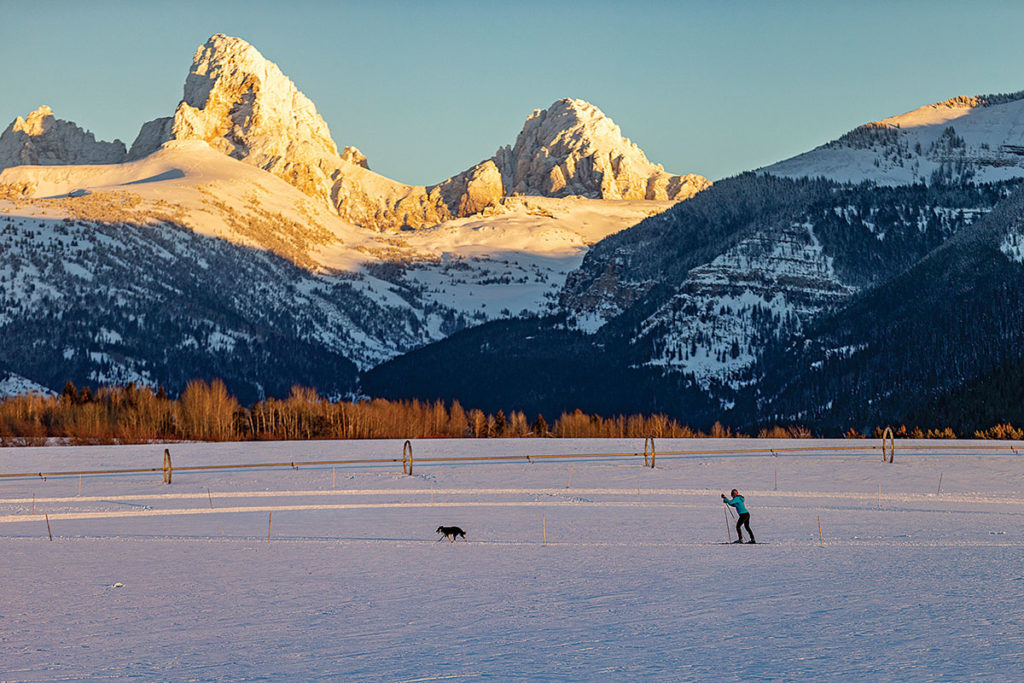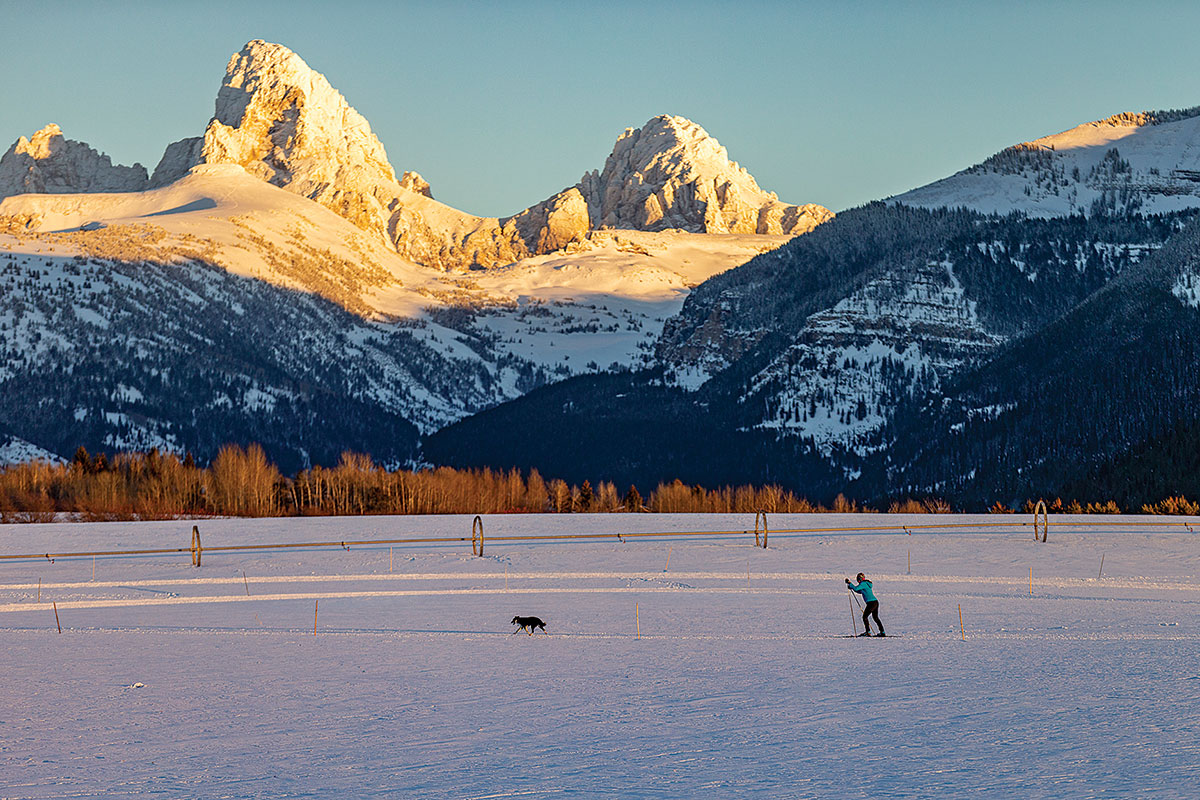 The groomed track before me laid a clear path to follow—I could find perfection and movement here. Gliding forward, I'd drop the turmoil surrounding me. The ski season, work and travel had all been canceled by COVID. Anxiety plagued me. As I faced the truth of the challenge ahead—addressing injustice affecting Black, Brown and Indigenous people, a reality in which I'd existed my entire life as a woman of color—I exhaled. Movement brought momentum, change even, and I would help drive it.
Several years before, I'd floundered on a different loipe. As I struggled to move up a small grade, my slow-to-heal knee throbbing, Johnny shouted encouragement from a distance: "Find your kick!"
"Kick? Huh?!" I asked myself.
Just 18 months after departing a desirable corporate job, my life looked markedly different. After a year of travel through South America, I'd repatriated to the United States, moving to Colorado with Johnny, my Crested Buttian partner and a wonderful souvenir from abroad. I'd broken my knee in Chile several months earlier, and although I'd been cleared for activity, I struggled to find my stride.
"Try to move forward without sliding backward," Johnny cheered.
Easier said than done. Life in the coldest part of Colorado wasn't easy, either. Boarding the bus at 6:42 a.m. to work at a bagel shop, while outside temperatures hovered near an inhospitable -17°F, I'd remind myself through clattering teeth, "You want to be here."
I longed to escape, but the West Elk Mountains held me in their embrace. Enraptured by their beauty, ensnared by decisions I'd made to live as a freelance marketer and adventurer, I missed the ease of complacency.
I remembered the tedium of the days before I wandered alone through the Andes or sat companionless in the freezing waves of the Pacific. The routine of my former life—work, gym, happy hour, repeat—bored me. My attempts at finding community fell flat, outside of the mountains, at least. Maybe I didn't know what I wanted. But that formulaic life didn't compare to the moments of confusion, joy and, occasionally, terror I found in the mountains or the sea. I found stillness behind uncertainty, control under pressure.
Back on the trail in Crested Butte, I sank into my body's weight. Driving into the sole of my leather boot, I felt control. Rebalancing my weight, I leaned. Suddenly, I bounced forward. I found my kick.
When I found cross country skiing six years ago, I embraced it as a form of active healing. With a limited range of motion and tons of pent-up energy from my broken knee, I conjured a life from the thin mountain air. Whether clacking away on my computer at coffee shops in Crested Butte or swinging old Swix poles, I leaned into the difficulty and learned new ways of doing things. I found my own form of flow, signed contracts with new clients and created a tick list of peaks to summit. Hope and aspiration soothed my anxious soul.
Still, it took years to learn to glide, at least metaphorically. That winter, I began to see how expectation lies at the heart of disappointment and sadness. Moving in with a new partner while building a fully remote career from scratch proved challenging. But the perfection of the groomed track showed me the value of diligence, practice and drive.
Five years later, driving near the Airbnb where I'd taken refuge in the Tetons from COVID, I noticed a Nordic trail behind the library, its precise, sinuous patterns drawing me in.
I'd fractured my L3 vertebra weeks before, and the public focus on the pandemic and social unrest plagued my thoughts. Crisp Wyoming air couldn't cleanse my mind of all that weight, but I knew cross country skiing would feel good. And if I hadn't just broken my back, I might not appreciate my existence in the world.
The wind at my back and my still-working legs showed me I could kick. I let momentum carry me, my breath ragged in the sub-zero temperatures. I leaned into the pain, accepting that life would now look different.
Change is inevitable: Forward we must go.
—
This story first appeared in Cross Country Skier No. 40.3.