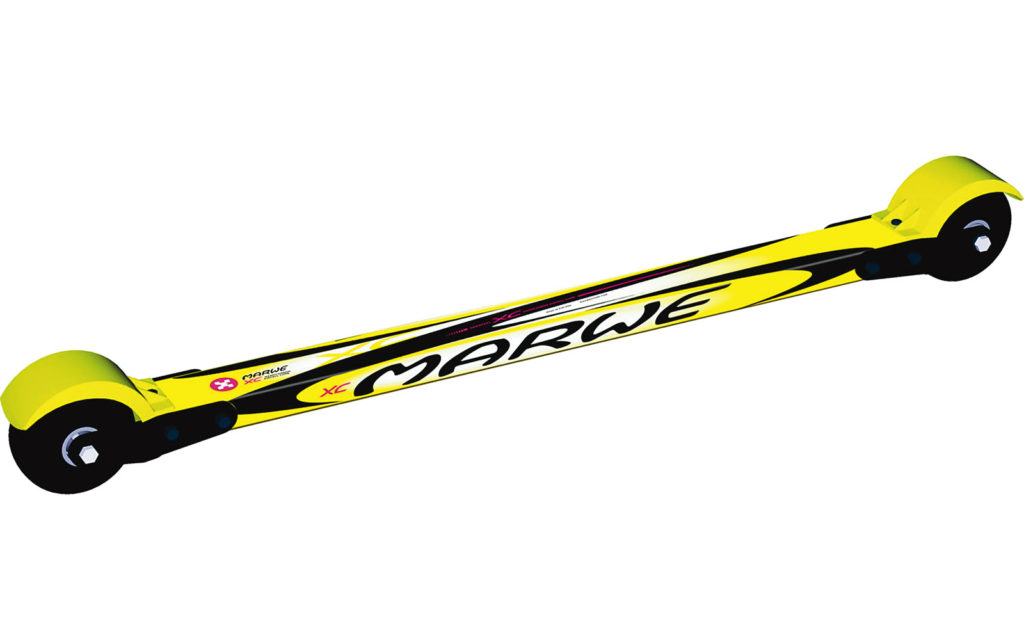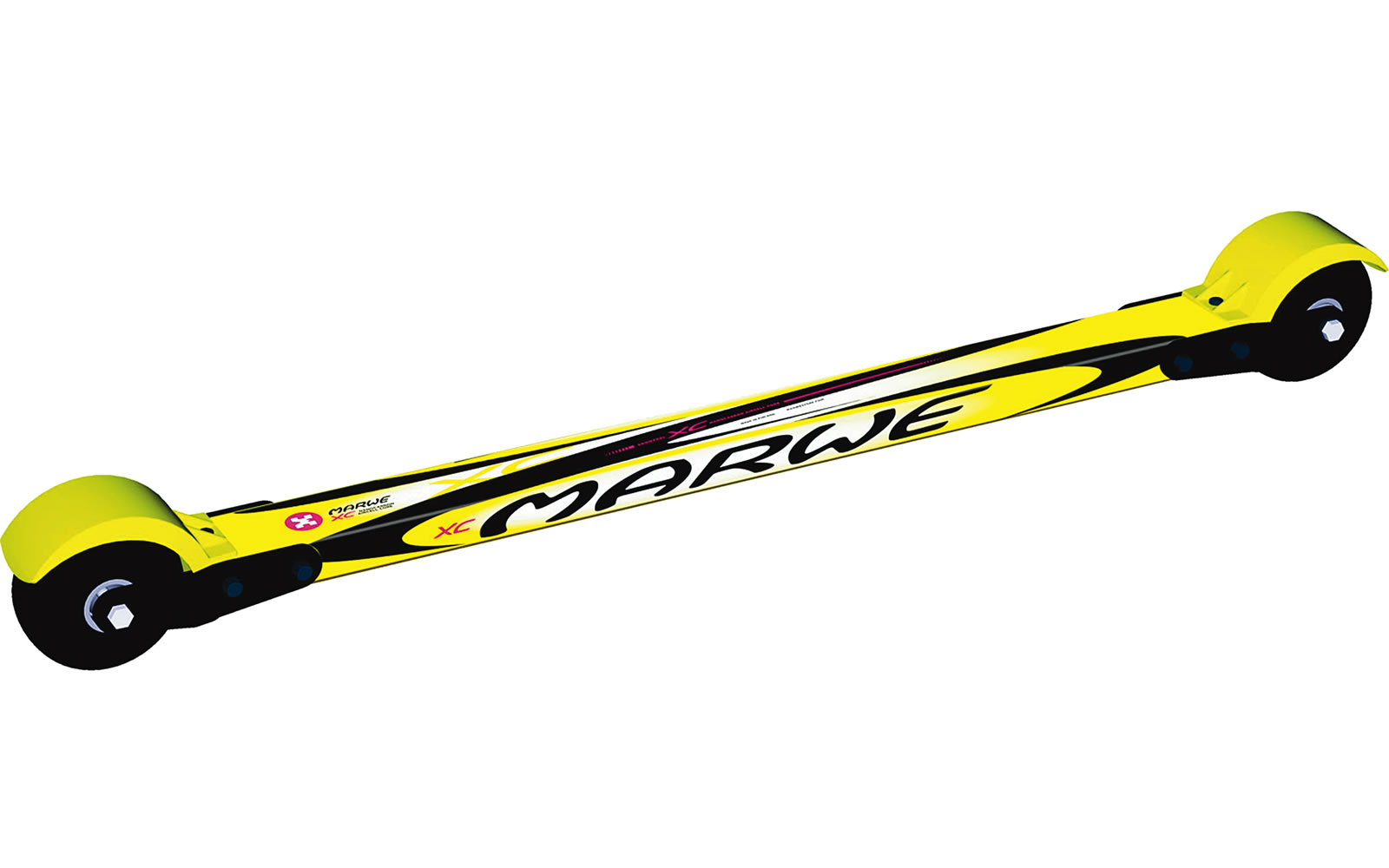 "These skis were as close to skiing on snow as I've found in rollerskis."
Finnsisu.com | $369 | 1050g [700mm]
MADE WITH the same honeycomb dampening technology as the Skate 620XC, Marwe's Classic 700XC rollerski flexes even more ski-like, testers felt. "These skis were as close to skiing on snow as I've found in rollerskis," one noted. "They had a really noticeable flex, they absorbed vibrations in the road and they glided over the pavement like snow." That could be because of the Snowfeel XC Nanocarbon Aircell Core. As the name suggests, the Classic has a 700mm wheelbase, designed to allow the skis to glide like the real thing. While we only tested the skis in dry conditions, Marwe says the 80mm-wide wheels grip wet pavement particularly well, too. Marwe has also redesigned the shaft in both the Classic 700XC and the Skate 620XC by adding polyurethane at the ends to make them more resistant to moisture and, therefore, more durable.
Description from Marwe:
Re-engineered classical style roller ski with flexible XC composite frame, having outstanding vibration damping properties. The front part of the ski has a ratchet roller, which enables classical style kick motion. The frames are tested and paired for uniform stiffness, in order to achieve improved ski feeling. The ski rollers are unrounded 80*40 mm sized natural rubber wheels.