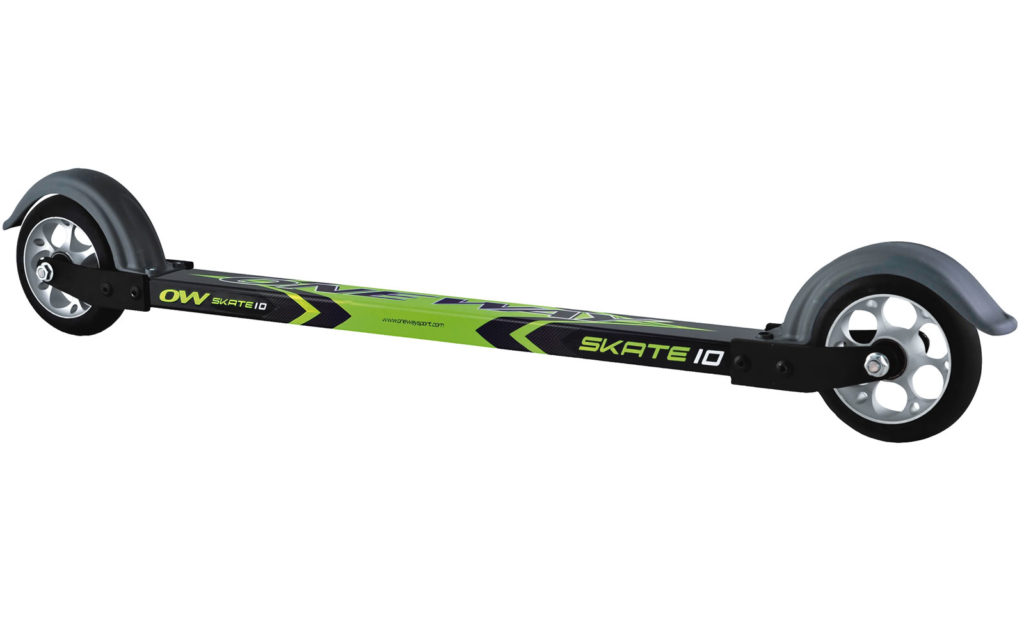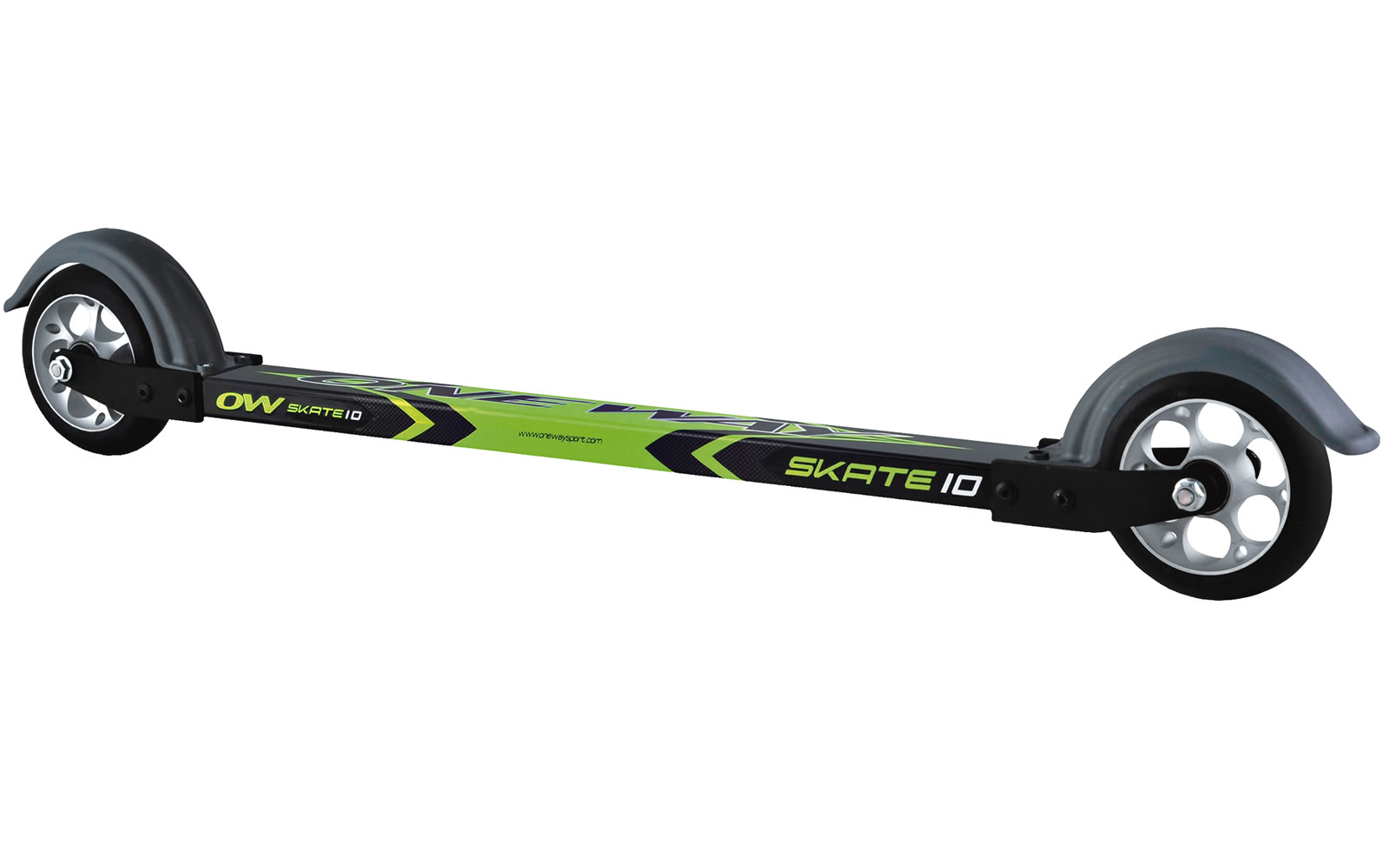 "These were incredibly stable skis and they swung just like the real thing,"
Onewaysport.com | $260 | 660G [530mm]
ONE WAY lowered the frame on their Skate 10 rollerski by 10mm in order to increase the "ski like" feeling and sturdiness—testers felt it worked. "These were incredibly stable skis and they swung just like the real thing," noted one tester, adding that while the skis felt shorter, they were still incredibly smooth. Another noted that the lower shaft, combined with the overall length, makes these skis great for turning on a dime or avoiding ruts or stones in the road. "The shortness of the ski would make them ideal for courses or roads with tight corners," he said. These skis come stock with aluminum shafts (the flex is not extraordinary) and 100mm diameter, medium-slow rubber wheels. One Way notes that this is not a racing ski but rather a performance training tool.
Description from ONE WAY:
The Skate 10 has an aluminum frame that is dropped below the axle level for increased stability. The feedback has been great on this roller ski so far and we believe this will be the go-to roller ski for ONE WAY.