When I was a kid, my brother and I spent most winters disappearing into the woods behind our house to stomp the ice in the brook, create tree-dodging ski trails or sled at The Avalanches, our name for the miniature cornices formed by the windswept snow from the empty cornfields beyond. I was certain my mother was oblivious to where we were, and I'm not sure what was more exciting, the thrill of the adventures or the feeling of independence. As I got older, my backyard began to expand to the larger mountains and fields beyond the few acres close to my home in Morrisville, Vermont.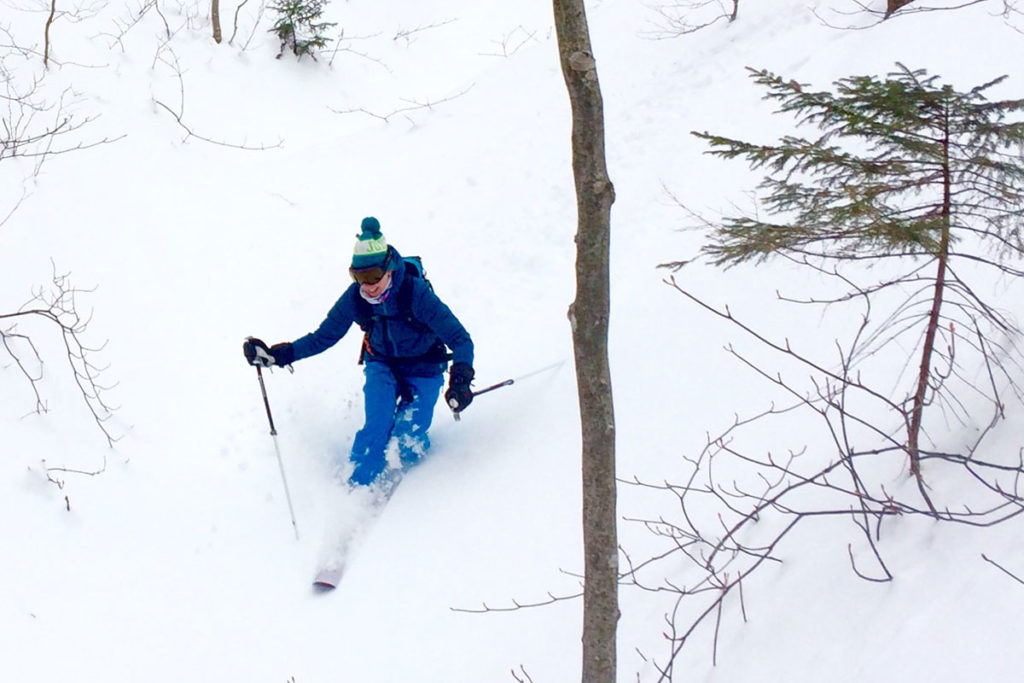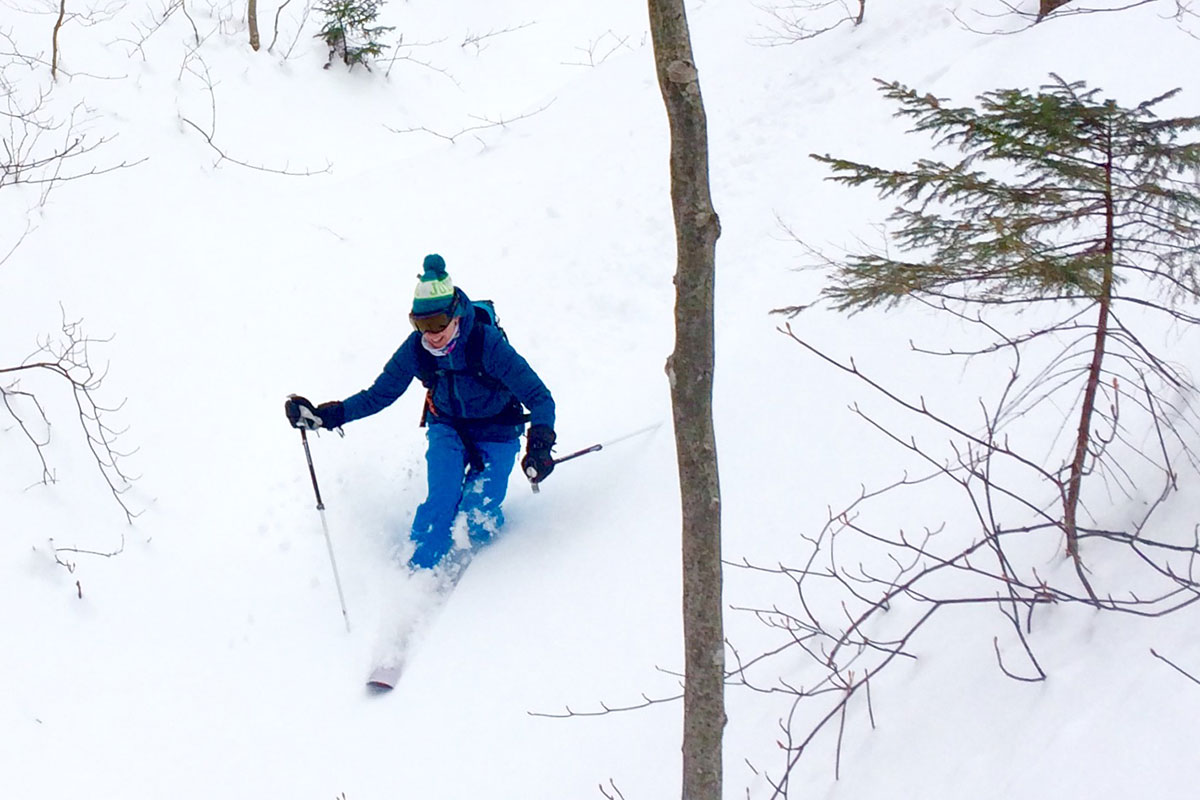 That is how I discovered the Catamount Trail. The ski trail, conceived of and carved out by Steve Bushey, Paul Jarris, and Ben Rose in the 1980s, reaches 300 miles up from the Massachusetts border, snaking its way through Vermont's Green Mountains until it touches the Canadian border in North Troy. Bushey, Jarris, and Rose secured grant funding through the state of Vermont to draw up and publish a trail map and, in 1984, the Catamount Trail Association formed, shepherding the trail to its completion in 2002. Today, the organization ensures access to this public resource and promotes backcountry recreation for everyone.
The Catamount Trail is divided into 31 sections, each of which is cared for by a trail chief and volunteers and together make up what is now considered the longest backcountry ski trail in North America. One could conceivably piece together accommodations to ski the trail in one go or simply enjoy it in its six- to 12-mile segments. Though there is no formal hut system set up for the length of the trail, the Vermont Huts Association encompasses four cabins in close proximity: Bolton Lodge and Bryant Camp, both maintained by the Green Mountain Club and located along the Bolton sections of the trail, and Huntington's Crow's Nest Yurt and Triple Creek Cabin.
On a summertime hike on the backside of Elmore Mountain several years ago, a friend and I noticed blue markers tagged along a trail that looked like it didn't get much use. I had heard of the Catamount Trail system but didn't realize it wove through my own neighborhood. I vowed to check it out the following winter.
When enough snow filled the woods a few months later, my friend and I drove to the end of the Elmore camp road, stepped into our skis and headed up a fourth-class road past a beaver pond and through the hardwoods on the shoulder of Elmore Mountain until we located the blue trail markers we'd seen that summer. We weren't totally sure where the markers led, not having bothered to bring a map and this before the days of cell phones and trail apps. The Worcester Range where Elmore Mountain lies is sandwiched between Route 12 to the east and Route 100 to the west, with a few backroads here and there. I figured we would land on a road and hoof it home, if worse came to worst.
It didn't, of course. It did become an adventure that called up that childhood spirit of playing in the woods behind my house. We were out there—we didn't know where, exactly, but we had a vague sense of it if we'd had to drop a marker on a map.
We skied up the east side of Elmore through the quiet forest, past rocky outcroppings and the occasional trickle of a brook. We saw no other people, though the trail was well marked and there were signs that somebody had passed through recently.
When we topped out on the saddle between Elmore and Worcester, we paused to take in a different view of the familiar ridgelines that wrap Lamoille County before we descended into the valley. The terrain on this side of the ridge had thinner snow cover and was steeper than the climb. When the trail dumped out into a cow pasture, we navigated barbed-wire fencing, wondering if we were in the right spot. We discussed whether we lost the trail and were cutting through somewhere we shouldn't or if a generous farmer had granted access to their field, allowing for our joyful adventure. Sixty percent of the Catamount Trail, I'd later learn, passes through private land thanks to landowner permission. That's nearly 190 miles and an incredible gift to skiers.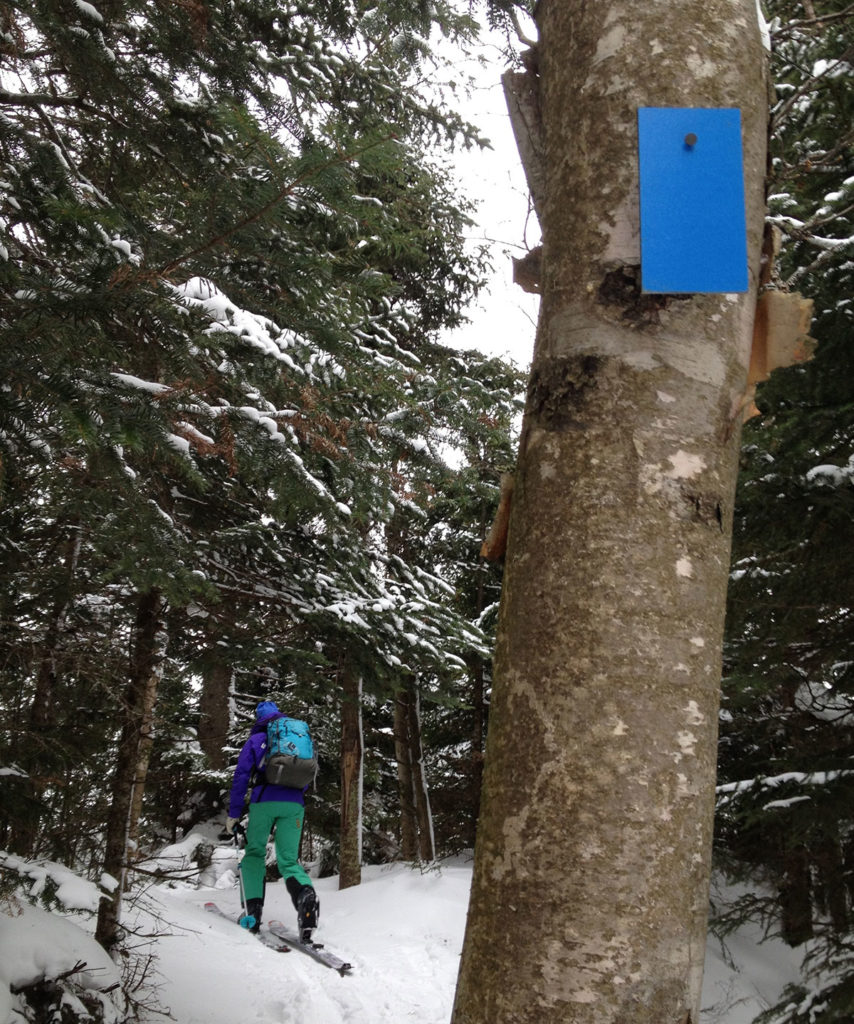 The trip was not so different from the adventures of my youth: the experience of reading the landscape around me, the feeling of being out there—but not too out there, just far enough for a little fun—and knowing when it was time to go home. Best, I felt that same sense of freedom.
When the pandemic hit at the end of last winter, the uncertainty of what it was, how it spread and how to keep ourselves safe limited access to Nordic centers, businesses, schools and even friends and family. Since then, we've learned a lot, and the opportunities for outdoor play this winter are improving, albeit with a different look. Nordic centers have imposed necessary restrictions designed to preserve the availability of their trails but limit access. Public access trails like the Catamount system, however, stand to have an exciting winter.
This December, COVID-19 has again tightened the extent of one's home range, as it were, but I am reminded of the independence and resiliency of kids who can always find something to do. We will again be able to travel without worry and explore new trails and woods, maybe as soon as next winter. But for now, the sense of opportunity for adventure that inspired Steve Bushey, Paul Jarris and Ben Rose continues to endure. One really need look no further than their own backyard.