After a year of extreme drought, extended heat waves, and severe forest fires, Lake Tahoe finally got its first significant snow of the winter (excluding an October storm that quickly melted). Between December 12 and 15, the northern Sierra Nevada area received anywhere from 35 inches (at an elevation of 6,200 feet) to a whopping 102 inches, near Mt. Rose's upper mountain lodge, at 10,500 feet.
That's great news for the region's 15 downhill ski resorts but poses a challenge for area Nordic trail systems.
"We got six feet!" says Andrea Brideau-Miller, director of Tahoe Donner Cross Country Ski Center's ski school in Truckee, near the north shore of the lake. The center's base area sits at 6,600 feet, and the highest peak across the more than 100 kilometers of groomed trails tops out at around 7,800 feet.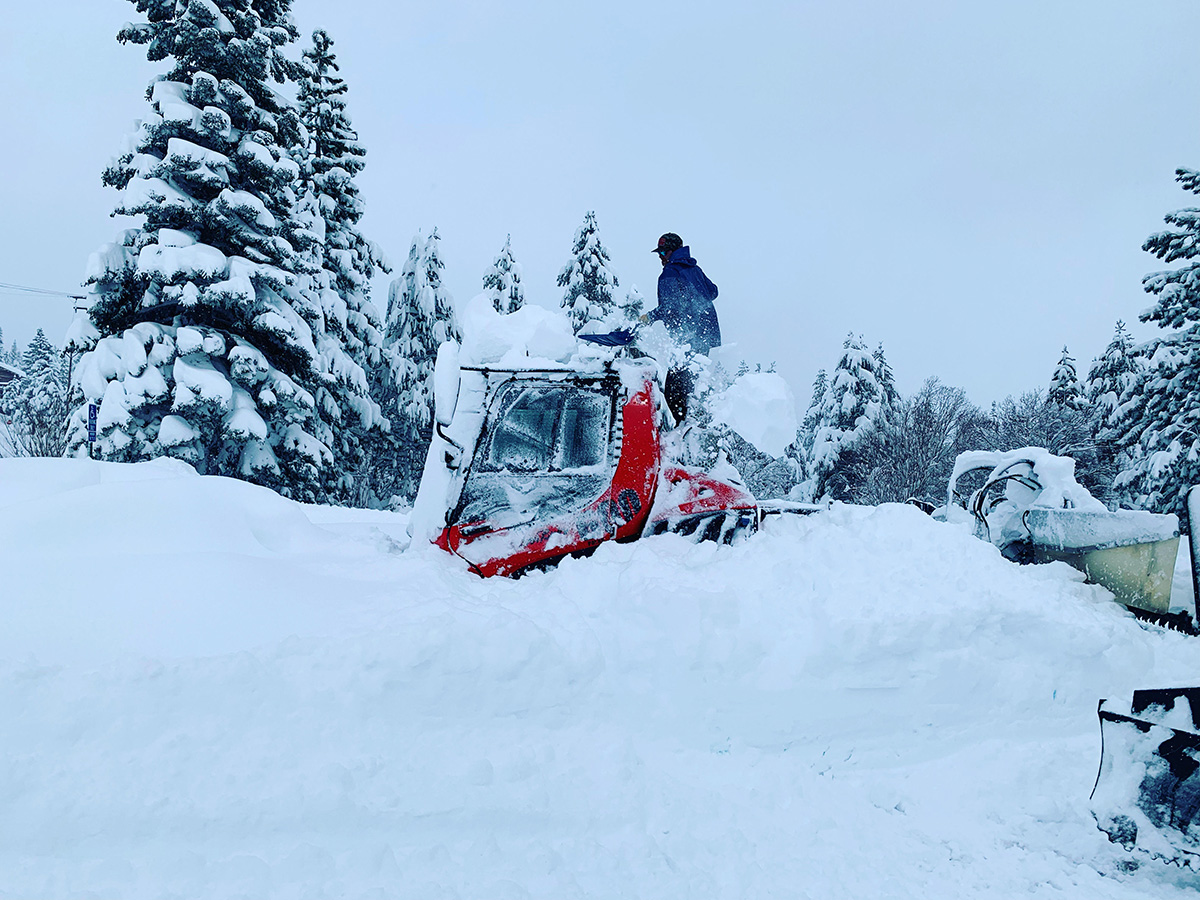 Brideau-Miller says the heavy snowfall was a blessing for getting the center open but wasn't without its downfalls. The first step in the extensive process was just getting the snow packed down enough to start grooming trails. "We have to track-pack [drive the snowcat without its tiller] sometimes several times per trail to get the snow ready to lay an excellent track surface," notes Brideau-Miller. "This takes hours and hours of drivers running the snowcats around the trail system."
Of course, that's with "only" six feet of snow. At higher elevation areas, the process is even more time and labor intensive. "The amount of snow at the top is usually at least double the depth of lower elevations," Brideau-Miller adds. "When the groomers have to plow through 15-foot drifts, it takes a while."
Cross-country ski centers like Tahoe Donner usually require around a 2-foot base to open for operations. That's deep enough to employ a small groomer with rubber tracks without the risk of it hitting the dirt. Thanks to the bounty of the recent storm, Tahoe Donner was able to go straight to its larger, metal-track groomer, normally reserved for use later in the season.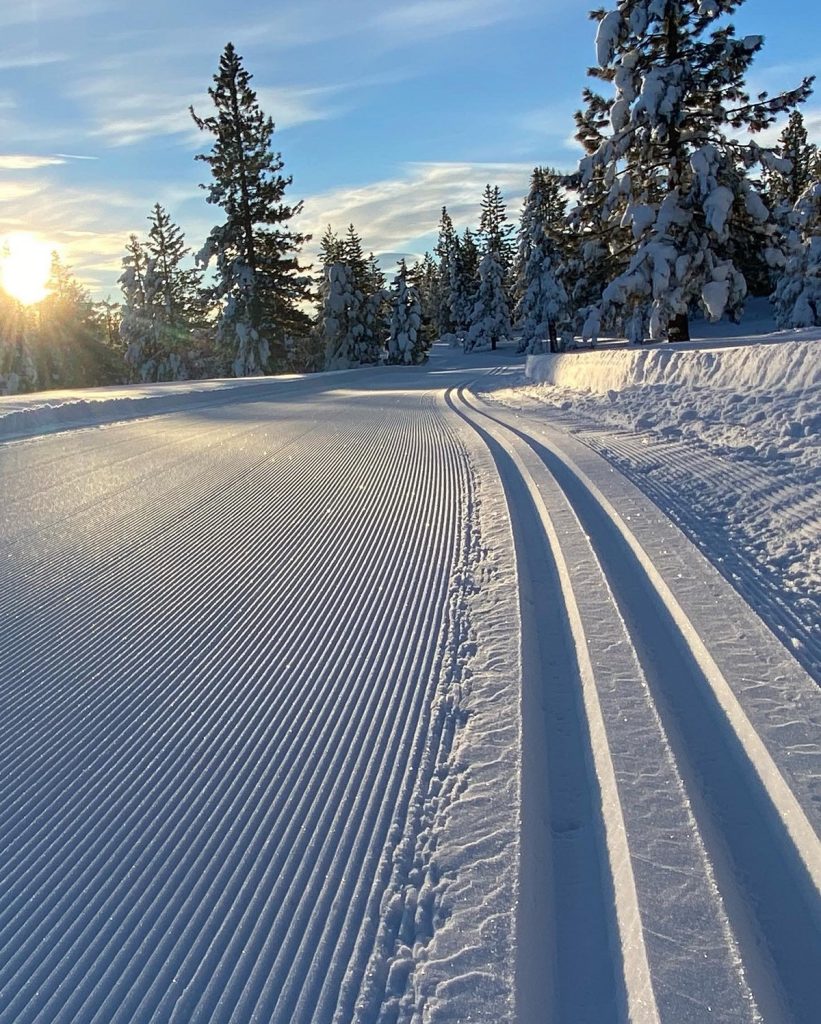 According to Brideau-Miller, the secret to post-storm management is as much prep work as possible. The most recent storm ended early morning on Thursday, December 16, and Tahoe Donner opened the morning of Saturday, December 18, with 29 fully groomed trails. That includes advanced-level tracks on the 2,800-acre trail system's upper section. The team arrived early in the morning to shovel and snow-blow access trails, and they also called in as many ski patrollers as possible to ensure the trails were safe before they opened to the public. "Big mornings like these require a good night's sleep and a lot of hot coffee," says Brideau-Miller. "But it's worth the hard work."