Since its debut in 2019, the Indy Pass has provided alpine skiers with affordable access to numerous independently owned ski areas across the U.S. and Canada, and even Japan. This past winter, Sovereign Lake Nordic Center in Vernon, British Columbia, became the first cross country ski area to join the pass. For next winter, there's even better news: the new Indy XC Pass, which offers two daily trail passes at each participating Nordic resort, plus a third day at 25 percent off the full-price rate. The Indy XC Pass costs $69 for adults and $29 for kids 12 and under through May 17, 2022 (prices after that date have yet to be announced).
In addition, buyers of the standard Indy Pass ($279 adults, $119 kids), which includes skiing at more than 80 alpine resorts, will also receive the cross-country ski benefits.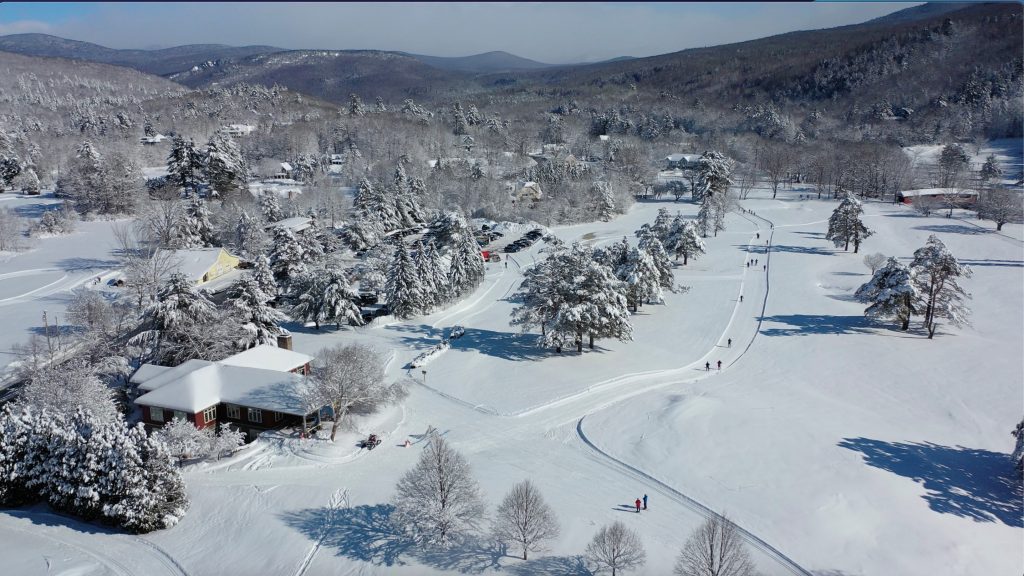 Why now? "Why not?" says Indy Pass founder Doug Fish. "No one's ever merged a multi-mountain pass between the two disciplines. And I don't think there's a downside to it for anybody." Moreover, he notes that the Indy Pass is uniquely positioned to introduce this type of product: "We don't own any resorts. Our motivation is to sell passes."
With the average Nordic trail pass running $20 to $25 per day, Indy XC passholders will be able to more than cover the cost of the season-long pass in three or four days.
Fish adds that the response from cross country resorts has been "extremely positive," with seven so far on board and 30 anticipated to join the pass by the time next winter rolls around. Those currently committed, in addition to Sovereign Lake, are Maplelag Resort in northwest Minnesota; New Hampshire's Jackson XC and Waterville Valley Resort; Woodstock Nordic Center in Vermont: High Point Cross Country Ski Center in New Jersey; and White Grass Ski Touring Center in West Virginia.
Nordic center operators recognize the value of a national marketing campaign that will help them build visibility as well as the ability the new pass provides skiers to easily try several resorts—not to mention a chance to entice alpine skiers onto the track.
"It's a win-win situation for everybody," says Hans Karlsen, the owner of High Point, which offers 25 kilometers of trails—17 of them groomed—at High Point State Park in far northern New Jersey. "We're the closest cross country operation to New York City, and the more people that have heard about the pass, the better for us to build the number of skiers."
At Jackson XC, Executive Director Ellen Chandler says the nonprofit Nordic center, with 100 kilometers of trail, signed onto Indy because nearby alpine resorts like Black Mountain and Pat's Peak have spoken so highly of it. "It seemed like a really good opportunity," she adds. "It will appeal to several aspects of the market. My hope is that someone buys one, and then they break out of the mold of the person who only skis three days a year." She also thinks that the inclusion of cross country skiing with the standard Indy Pass may take some of the heat off downhill areas on their busiest days.
Fish partnered with the Cross Country Ski Areas Association to offer the Indy XC Pass, and 10 percent of pass sales will be donated to the non-profit industry group.
UPDATE: As of October 24, 2022, 11 more Nordic ski areas have signed on as Indy XC Pass partners, for a total of 18. The additional resorts are: Bear Valley Adventure Company in California; Treetops Resort in Michigan; Black Mountain of Maine Nordic Center; 49 Degrees North Nordic Center in Washington; Montana's Crosscut Mountain Sports Center; Mount Hood Meadows Nordic Center in Oregon; Nickel Plate Nordic Centre and Manning Park Resort, both in British Columbia; Enchanted Forest Cross Country Ski Area in New Mexico; Jay Peak Cross Country Center and Rikert Nordic Center, both in Vermont;
The Indy XC Pass cost remains at $69 for adults and $29 for kids 12 and under.