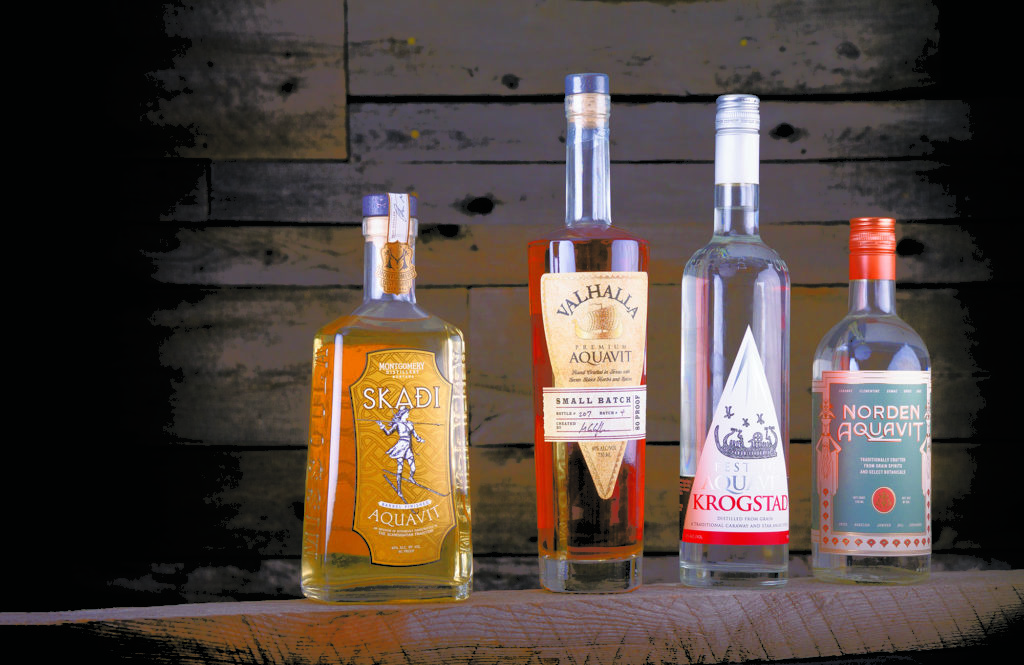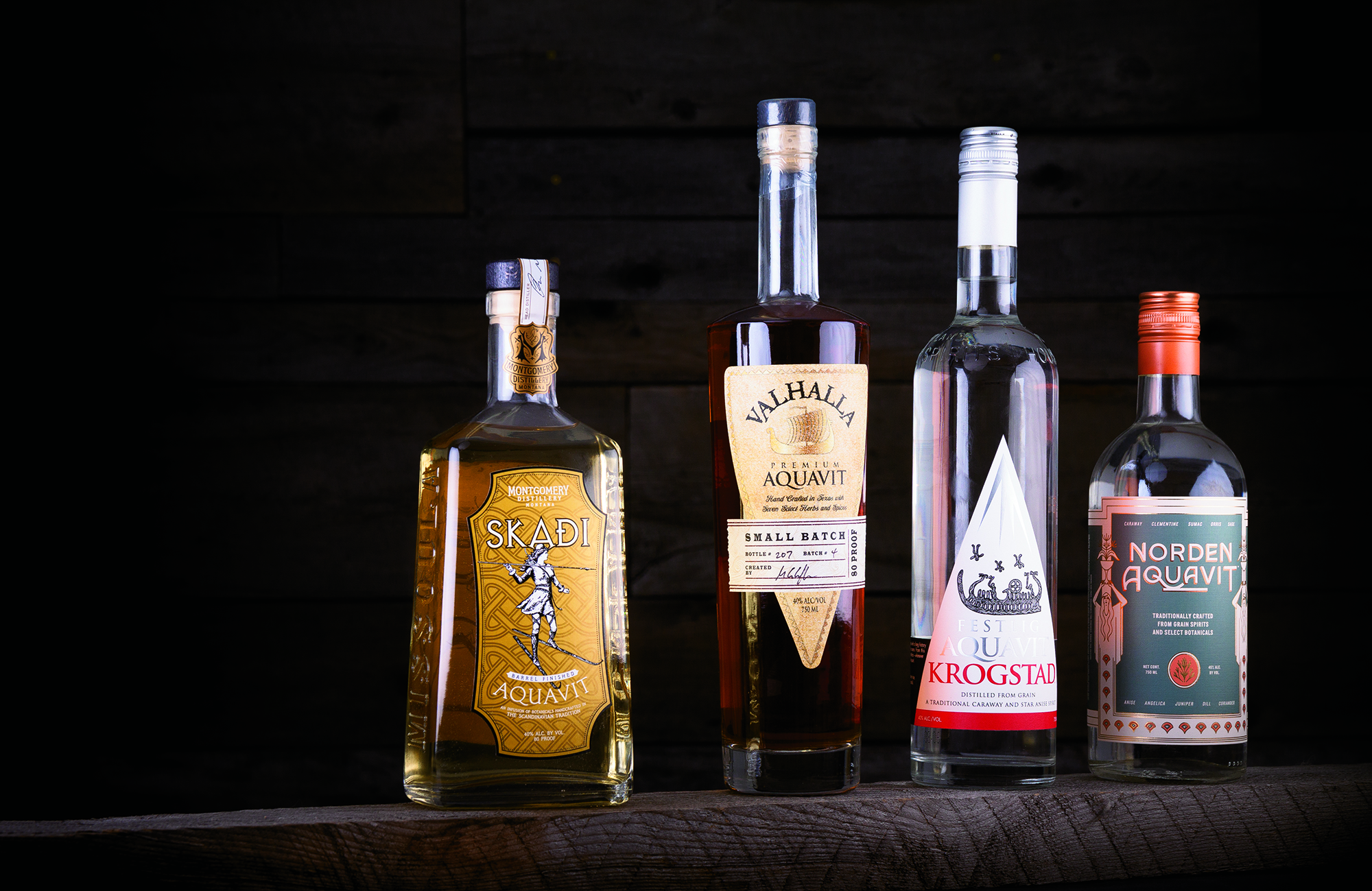 As popularity of cross country skiing grew in the 1970s and 1980s Scandinavian brands dominated the market here in the U.S.. From Rottefella bindings to Madshus skis, Nordic nations brought with them not just the product but the culture. And at the annual Snowsports Industries America trade show they'd bring something else. Booze and song and salmon.

Each year until the mid 2000s, the Nordic brands would host an annual salmon and aquavit party at the show. It was unique not just for its lavishness, but for the anthems, and, for many Americans, the gasp-inducing spice of Scandinavia's official spirit, aquavit, "the water of life," imported along with thousands-of-dollars-worth of fresh salmon. Until recently, this spirit, dating back to the 1500s, was very hard to find in North America.

But, according to aquavitweek.com, that's changing as traditional Northern European producers are expanding imports into the U.S., and small domestic distilleries like the ones featured here are catching on, too. All told there are at least 60 brands of aquavit available now in the U.S. alone.
Like all spirits, no two aquavits taste the same, but they all have at least one thing in common: caraway or dill. Both have palate-cleansing powers making aquavit widely popular as both an aperitif and a digestif. But, depending on how it's aged, or if it's aged at all, and also, what other botanical infusion a distiller might employ, aquavit is consumed at holiday celebrations and like other snaps spirits, with song. Increasingly, mixologists in Europe and North America are concocting a wide range of cocktails with aquavit, too.

"I'm fascinated with the tradition of it," says Robyn Clevelend of Michigan's Norden Spirits. "Most of the time aquavit is associated with a gathering of friends and loved ones during the cold months."
We gathered the spirit drinkers from around the Cross Country Skier office for an informal tasting and share the results with you here. So, grab a bottle and some loved ones, or ski buddies, and celebrate. Skål!

Skadi
montgomerydistillery.com · $30 · ABV 40% · Montana
One tester found this Missoula-distilled aquavit named for the Norse goddess of skiing, winter and mountains as "very light bodied; almost refreshing." Though it's aged in Minnesota oak barrels Skadi is surprisingly light colored. It's got a "balanced mix of caraway and anise," another taster wrote, noting its "mild finish."

Valhalla Premium
griffinspirits.com · $30 · ABV 40% · Texas
Distiller Michael Griffin soaks his secret recipe in vodka for a secret amount of time, and then strains the contents and ages the aquavit secretly in American and French native oak casks. The results astound: "Cinnamon forward with a chocolate finish," one taster said. "Super earthy but not peaty. Sweet but balanced."

Festlig
krogstadaquavit.com · $28 · ABV 40% · Oregon
Gold medalist from the San Francisco World Spirits Competition, Festlig has a "bold, almost sharp foretaste while still remaining very smooth," one taster said. Most tasters noted its strong star anise flavor, sweetness and dry finish. Distiller Christian Krogstad, who's family is from Norway, developed his recipe when, in 2006, there was no native aquavit to be found in the Northwest.

Norden Spirits
nordenaquavit.com · $30 · ABV 45% · Michigan
Unaged, unsweetened, this high-octane aquavit is produced in Detroit in the Danish style. In addition to caraway, its infusers include sumac, angelica, orris and sage and a handful of more traditional botanicals. Testers all noted its juniper too with one adding it, "comes on strong with cinnamon which nicely complements the complex, flowery nose."