Beginning Wednesday, February 24 and running through Sunday, March 7, the 2021 FIS Nordic World Ski Championships will be held in Oberstdorf, Germany. On the heels of a season unlike any other, with teams forgoing weeks of international competition, World Cups postponed and canceled due to the coronavirus pandemic and women's Nordic combined being held on its highest-ever stage, this year's Worlds are set to showcase thrilling racing.
The week and a half of events will welcome Nordic, Nordic combined and ski jumping competitions to the south of Germany. The U.S. is sending a total of 35 athletes to Oberstdorf, with nine delegates each from the Nordic combined and ski jumping teams and 17 representatives of the Davis U.S. Cross Country Ski Team.
"I have a lot of confidence in the team this year," Matt Whitcomb, head coach of the Davis U.S. Cross Country Ski Team, said during the Team's pre-World Championships press conference. "I think the results thus far speak for themselves. What's new this year and I think will be seen as just the tip of the iceberg is the direction that men's skiing is taking right now. I'm really looking to bringing a well-rounded team across both genders and across sprint and distance. We're ready to go."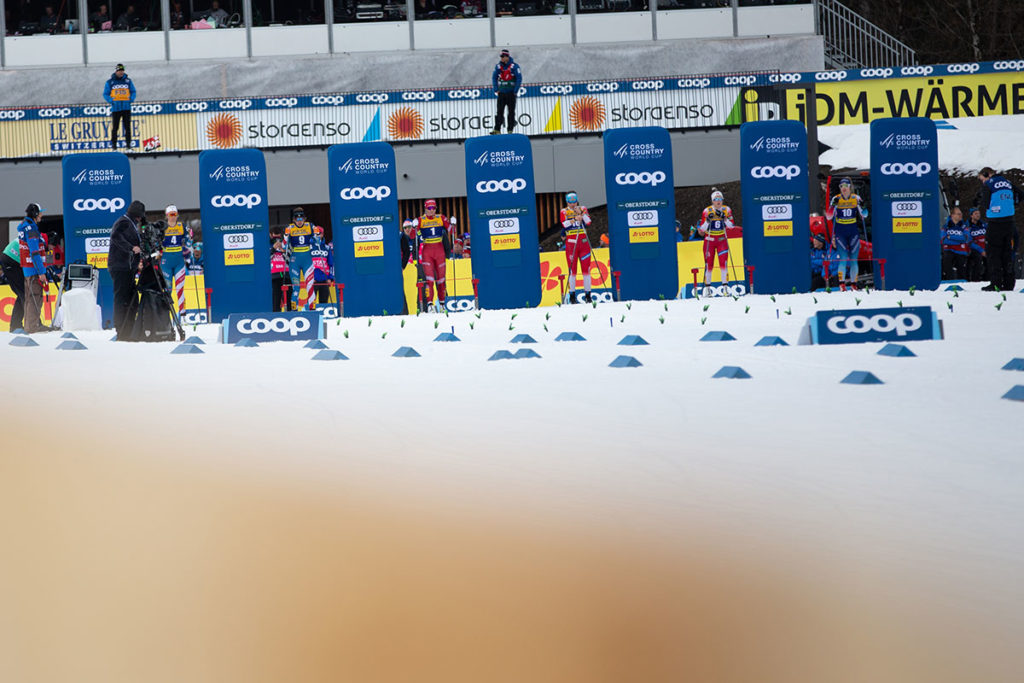 WHAT AND WHO TO WATCH
According to U.S. Ski and Snowboard, the Davis U.S. Ski Team is focusing on several events, including the classic sprint (Feb. 25), team sprint (Feb. 28), women's 10km freestyle (March 2), women's 4x5km team relay (March 4) and men's 4x10km relay (March 5).
Thursday's classic sprint will be held on a new course, which debuted during last year's Oberstdorf World Cup. Jessie Diggins earned third in that race, with Russia's Natalia Nepryaeva taking the top spot. Nepryaeva fractured her hand last month in Falun, Sweden, and has since undergone surgery.
"All the pairs of relay socks are washed…they're clean…we're excited," Diggins said at the Team's pre-World Championships press conference, speaking about the team relay. "Our team really loves to pull out the extra sparkles on the relay day, because it means so much [with] the whole team coming together."
Diggins heads to the World Championships with a comfortable lead in the overall World Cup standings, following a third-place finish in the sprint at Ulricehamn, Sweden, that closed Period III of World Cup racing. Rosie Brennan heads to Worlds sitting in third overall, narrowly behind Yulia Stupak of Russia. (In light of the pandemic, the World Cup events following the World Championships remain somewhat uncertain.)
"I'm looking forward to the 10km skate and the relay the most," Brennan said. "I'm looking forward to having a full race schedule this week, especially not knowing if we're going to have any other World Cups. I'll be trying to get as much racing in as I can. I feel like I made a lot of gains this year in my technical/tactical racing, and I think that gives me a chance at a lot of different events. I'm excited to put those things to the test in the sprint and skiathlon and the other races on the schedule."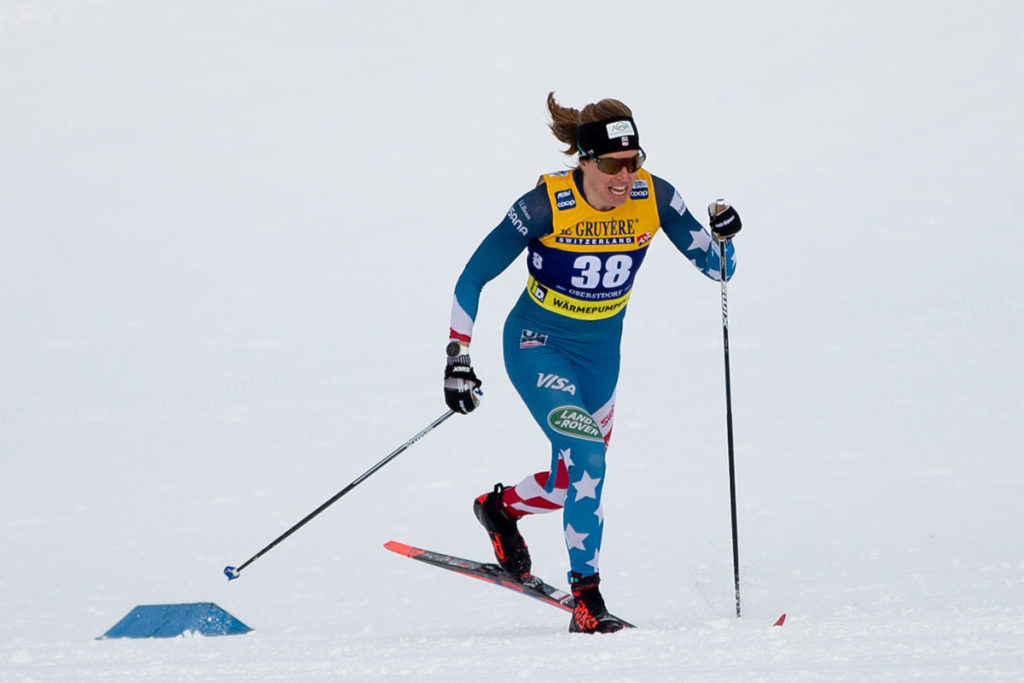 Gus Schumacher, who won the 10km classic and anchored the winning team relay at the 2020 Junior World Championships, heads to Oberstdorf having earned points in his past 10 consecutive World Cup starts. Other former junior and U23 skiers competing in their first elite Worlds include Julia Kern, JC Schoonmaker, Hunter Wonders, Sophia Laukli, Hailey Swirbul and Ben Ogden, who skied on the 2020 gold-medal-winning relay team and won the 2020 NCAA Championship men's 10km.
"I'm looking forward to my next shot at some big races," Schumacher said.
Oberstdorf will also host the first-ever women's Nordic combined World Championships on Saturday, February 27. Tara Geraghty-Moats, who won this season's inaugural and only women's Nordic combined World Cup, held in mid-December in Ramsau am Dachstein, Austria, is among the favorites. The other women's World Cups, planned in Otepää, Estonia, and Lillehammer, Norway, were rescheduled and ultimately canceled due to the coronavirus pandemic.
Geraghty-Moats, from West Fairlee, Vermont, leads a squad of four U.S. women at Worlds. Five U.S. men will compete in Nordic combined, including Taylor Fletcher, of Steamboat Springs, Colorado, who's making his sixth World Championships start. See the full USA Nordic roster and jumping and Nordic combined schedule here.
HOW TO WATCH
As of Tuesday, February 23, the streaming service Peacock will feature the races but has not yet updated their schedule for World Championships. That schedule may be updated here.
The broadcast networks of the Olympic Channel and NBCSN will feature the men's and women's classic sprint finals on Thursday, February 25, the men's and women's skiathlon on Saturday, February 27 and the team sprint finals on Sunday, February 28. See the full schedule here.
The official FIS schedules for each discipline are: