On October 12, I had the opportunity to attend the Women's Sports Foundation's Annual Salute to Women in Sports in New York City as an invited athlete. It was a chance to celebrate many outstanding female athletes and all of the people that they inspire, as we came together as allies and advocates for girls and women in sports.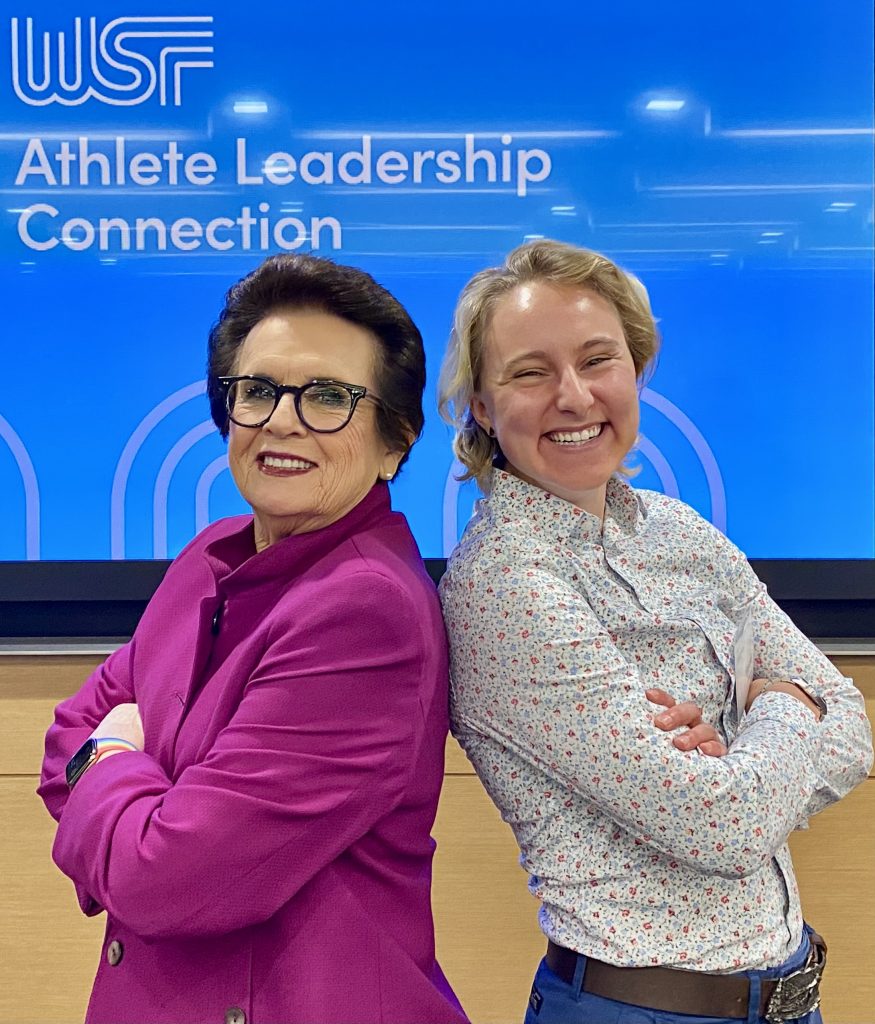 This was my first time attending, but because this year is the 50th anniversary of Title IX, I felt even luckier. It made the event even more of a special opportunity to acknowledge how crucial this groundbreaking legislation has been for women's sports and to discuss how we can carry this momentum into the future to continue the journey toward equity.
With that spirit, I would like to talk about a particularly important part of this event for me: what I learned. With so many incredible women in attendance, all having amazing stories of accomplishment in spite of obstacles and setbacks, it would be easy to get carried away talking about everything I learned from all of them.
Instead, I'll focus on one very special woman, Billie Jean King. Not only is she legendary for her tennis career, but King also started the Women's Sports Foundation and is a renowned global social activist. Named one of the 100 most important Americans of the 20th century by Life magazine, King won 39 Grand Slam titles, including 20 career victories at Wimbledon, and was ranked No. 1 in women's tennis for six years. In 2009, President Barack Obama awarded her the Presidential Medal of Freedom, the United States' highest civilian honor, for her advocacy work on behalf of women and the LGBTQ community.
This is only a small introduction to the visionary pioneer that King has long been, but it demonstrates how incredible she is. It was an honor to meet her, hear her speak and ask her questions. At the event, King's energy and presence were casual and conversational. She didn't need to be performative because she was just saying what was on her mind. There was incredible passion and authenticity behind each of her statements, as well as a good bit of humor.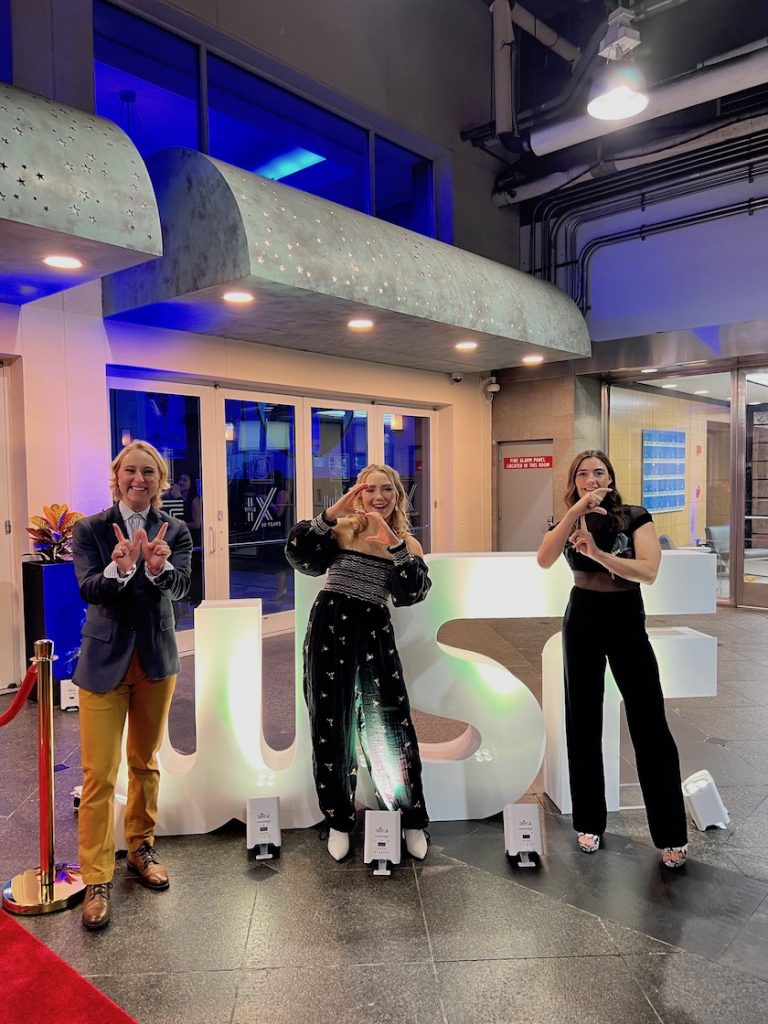 I found the experience inspiring in a way that was deeper than usual. Often, when I'm inspired, I nonetheless end up going back to my life and my habits rather quickly afterward. But my experience at the Women's Sports Foundation event demanded something bigger. Something inside me said, "You need to start paying more attention to what's going on, to what you care about and to how you are going to be a part of changing this world for the better."
I felt so grateful for this opportunity that I wanted more people to have access to these important lessons. So I'm sharing my notes of the things that King said that particularly stuck with me (a few are summarized or paraphrased). These are in no particular order of importance, and I have left out my personal interpretations so that you can absorb them in whichever ways resonate most. Please read King's observations and think about what each may mean for you.
You have to see it to be it.
Social media is great! It gives us power and a voice.
Follow the money. Money is good. It creates opportunities.
Relationships are everything.
Keep learning and keep learning how to learn.
Ask for what you want and need.
Be a problem solver and an innovator.
Learn the business.
I see too many people, particularly women, focusing on their weaknesses, but your strengths are what make you win.
Every experience is feedback; stop seeing it as failure.
For every game you win, you have to know why.
Leadership is about helping others.
Everything I have done in my life is because I'm a jock. Give me the ball!
Stay in the now. Its magical.
Anytime I can get information of any kind, I go for it.
If they say no, just ask for two weeks.
These days, you have a brand, whether you choose to or not.
As a ski racer, I had a lot of different coaches, who gave me lots of really good advice. The problem is, we have to hear some lessons over and over again before we truly understand and act on them. And some just go in one ear and out the other. But certain lessons, whether it was because of the headspace I was in that day or the way they were worded, have stuck with me. I repeat them in my head; I repeat them to others; and I use them in my everyday life. My hope is that some of these quotes from Billie Jean King stick with you, because we have to keep making this world better.