Cross country skiing is a complex sport to learn to do well. Yes, you can try to teach yourself or rely on a friend, but you will learn faster, have more fun and get more out of your day when you learn how to ski or sharpen your skills with a competent and credentialed instructor. With a systematic approach based on a solid understanding of skiing, a good instructor knows which skills to teach, the fastest way to teach them and the best ways in which to apply them .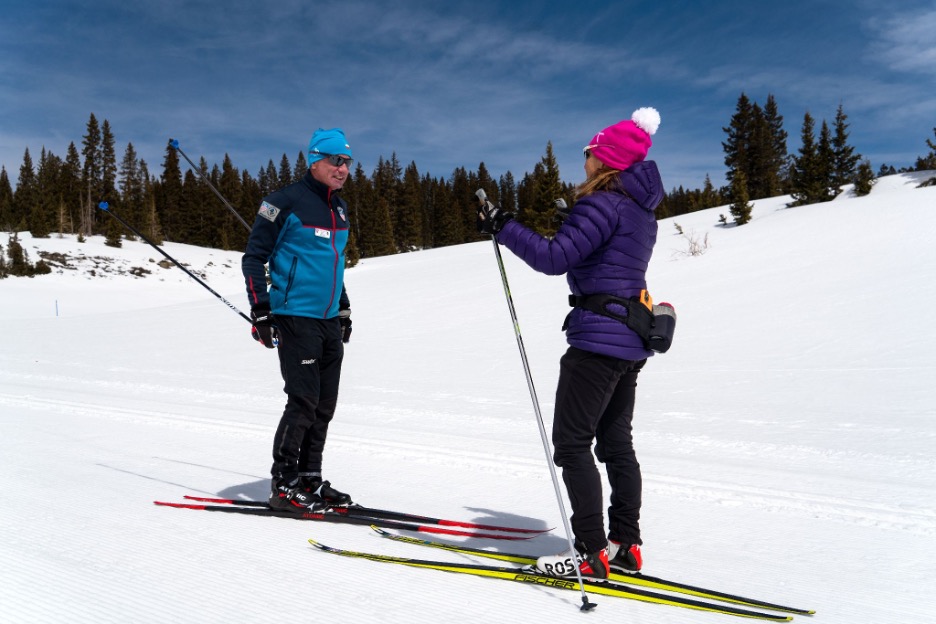 There's more to a good learning experience, however, than just buying a lesson. Your instructor's background matters, too. You'll likely assume that she or he has ski teaching credentials. But more often than you would think, the "ski instructor" name tag indicates the person's job, not necessarily qualifications. Teaching the skills of body position and movements, and their timing for cross country skiing, does not require an advanced degree in education, but the quality of teaching, as well as your instructor's technical and people skills, can make all the difference in the world.
One way of vetting credentials? Knowing that an instructor is certified by an industry-wide association. While certification alone doesn't guarantee a great lesson, it's a strong indicator that the instructor has an adequate educational foundation for teaching and that the ski school has a commitment to excellence. Here's what to consider when booking a lesson so that you can maximize your learning potential.
What to ask when booking a ski instructor
Take a little bit of time to find a competent instructor that can help you reach your goals and help accelerate your learning curve. When calling a ski school where you'd like to learn, don't be shy about asking questions. Make your goals clear and ask if an assigned instructor will be able to comfortably help you reach them. Find out if an instructor has any ski teaching credentials, and, if so, from which organization and at what level.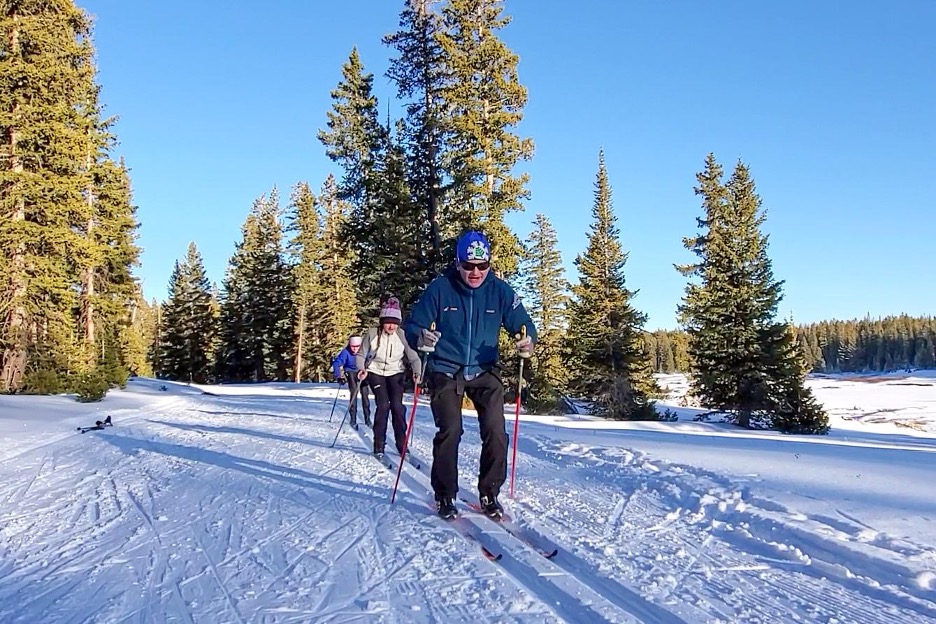 In the U.S. two organizations certify cross country ski instructors: Professional Ski Instructors of America (PSIA) and U.S. Ski and Snowboard (USS&S). Most recreational skiers would seek the services of PSIA-certified instructors, since USS&S focuses mainly on whole-athlete development to enhance athletic performance.
These two organizations use the following designations: PSIA Levels I, II and III and USS&S Levels 100 and 200 (a Level 300 is in development). The higher the level, the more advanced the ski instructor.
You can also check out the websites of Nordic ski centers and look for instructors' bios and credentials. If a ski school will not honor a request for a specific-level certified instructor, ask for an instructor or coach by name, or, better yet, directly arrange a date and time with the instructor, then book the lesson through the ski school. Typically, a ski lesson costs the same no matter the instructor's certification, so you might as well get the best value by asking for specific credentials.
What does ski instructor certification mean?
If an instructor is new to you, you have no easy way of knowing if learning from them will be effective. That's partly because you don't know the internal standards used by the ski school for assessment and training. Ski teaching industry certifications are your best bet for ensuring that the lesson will be centered on you and that the skills you learn will be valid, current and transferable to another lesson with another instructor.
Within PSIA, the three certification levels roughly correspond to the ability to instruct beginner, intermediate and advanced skiers. These levels reflect an instructor's understanding of ski technique, which at its greatest depth comes from years of study and performing movements at a high level, and the ability to communicate and impart technique.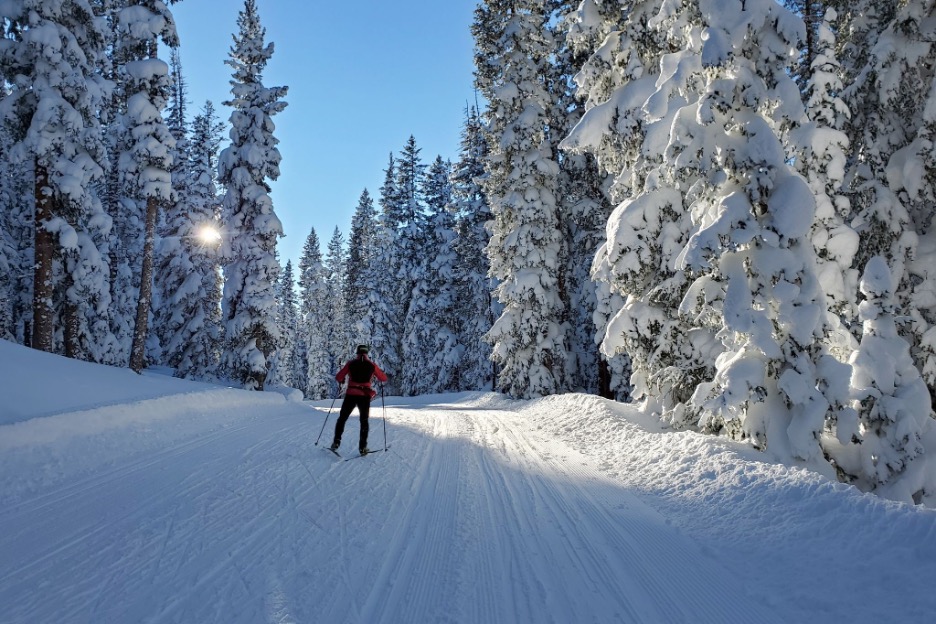 Ski instruction demands versatility, and good instructors teach in a wide variety of skiing environments, in both classic and skate styles designed for recreational skiers as well as race-focused athletes. Developing that versatility requires a lot of study. For each level of PSIA certification, for example, an instructor has to pass a test in several areas: skiing performance, technical understanding, movement analysis (being able to accurately describe cause-and-effect relationships while observing someone ski), and teaching and people skills.
No matter your skiing ability level, if you end up taking a lesson, you deserve a pat on the back. Putting yourself out there to learn something new or improve your skills is an emotional risk and takes you outside your comfort level. It often takes curiosity, a change of perspective and even courage to take on the challenge of learning new skills.
About the authors
Martin Wiesiolek is a cross country, alpine and adaptive ski instructor, and serves on the education staff of Professional Ski Instructors of America, Rocky Mountain Region. He is also a U.S. Ski & Snowboard coach. He lives in Grand Junction, Colorado. Scotty McGee teaches and guides cross country, telemark and alpine skiing in Jackson, Wyoming, and is a four-term veteran of the Professional Ski Instructors of America National Nordic Team.