Capping off a historic and unprecedented season of racing, Jessie Diggins wrapped up the World Cup calendar in Switzerland's Engadin Valley on Sunday with a victory lap of sorts. The 29-year-old Olympic champion from Minnesota has become the first-ever female American cross country skier to win the overall World Cup title.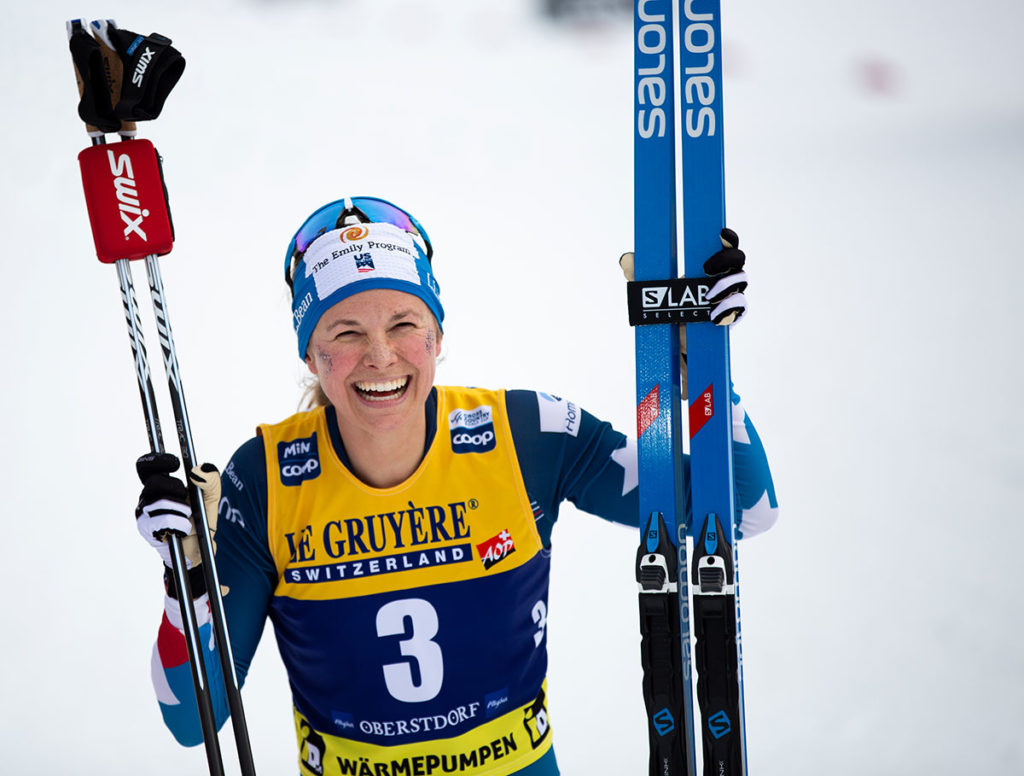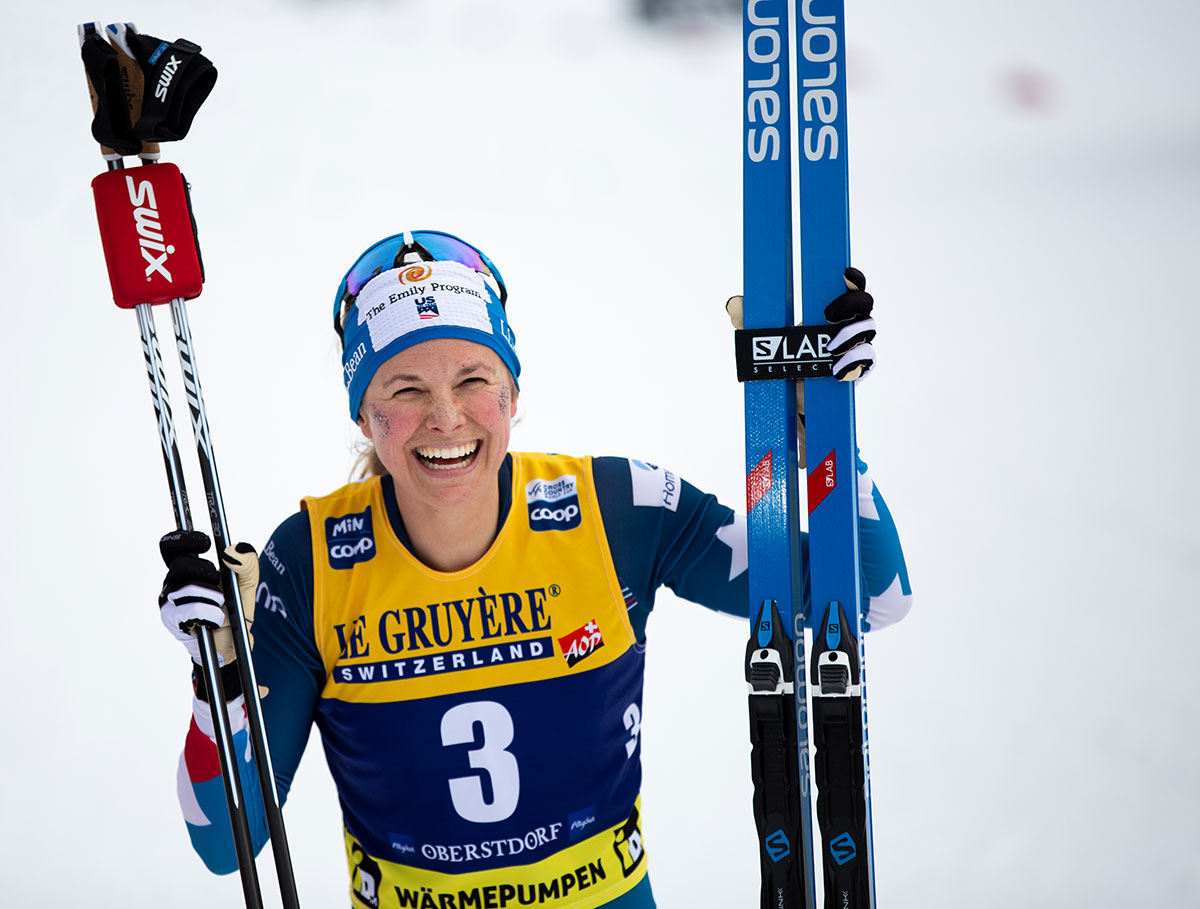 Last Tuesday, following the cancelation of the World Cup Finals, FIS announced that Diggins had cemented her place in the overall World Cup standings in such a way that no scenario in the two Engadin races could unseat her lead. Even so, Diggins headed to Switzerland and skied two strong races to close her season. She finished fifth in Saturday's 10 km classic, 20 seconds behind winner Yulia Stupak (Russia), and fourth in Sunday's 30 km freestyle pursuit, 37 seconds behind winner Heidi Weng (Norway). Diggins completes the World Cup season with 1,347 points and is the second American to win the overall World Cup title, preceded only by Bill Koch in 1982. She also won the overall distance title.
"This is something we've worked towards as a team and something that we've been building momentum towards for many years," Diggins said in a video conference call, according to a recent story from Team USA. "There are so many people working behind the scenes [prepping our] skis, coaching us, writing our training plans, helping us with sports psychology, helping fund our team. There are so many people who get us to the start line…. This is really something we can celebrate as a team."
Diggins's teammate Rosie Brennan became an early contender in the overall rankings, following her back-to-back victories in Davos, Switzerland, in the freestyle sprint and 10 km freestyle. Brennan went into the Engadin weekend in third place in the overall World Cup rankings, with narrow margins placing her behind Russia's Yulia Stupak and ahead of Sweden's Ebba Andersson. Brennan placed 14th in Saturday's 10 km classic and 12th in Sunday's 30 km freestyle pursuit, while Stupak and Andersson both podiumed on both days, pushing the American into fourth overall to mark the end of her most successful World Cup season. (Stupak finished second overall while Andersson placed third.)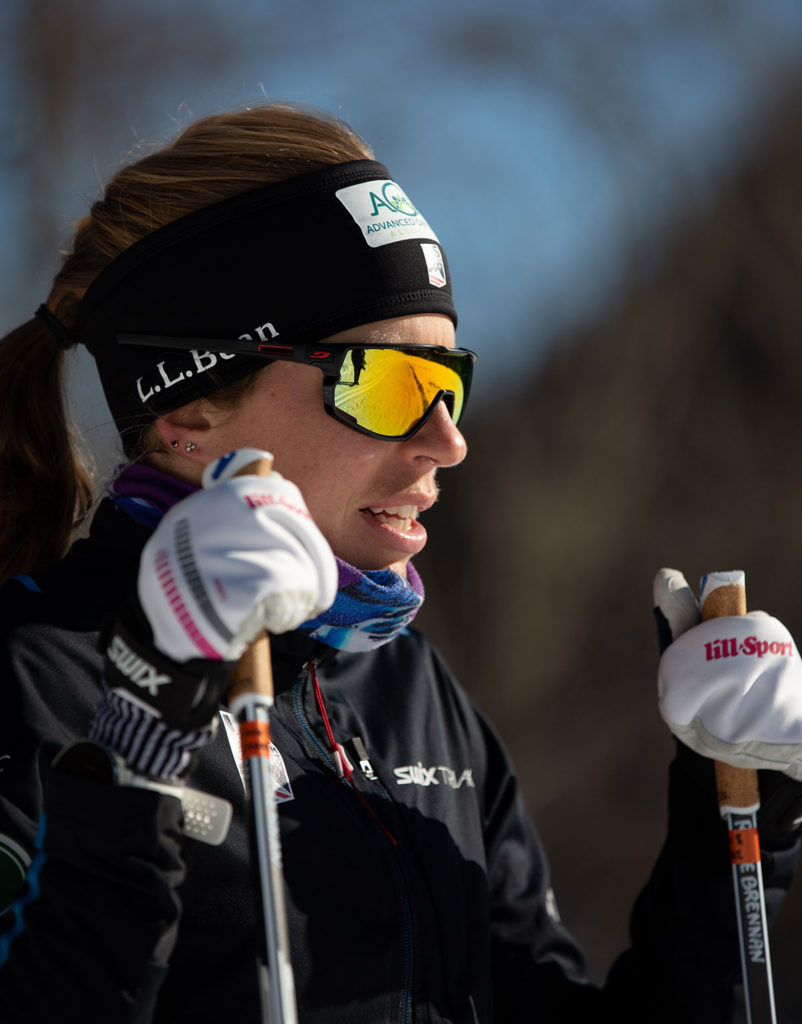 "Last year, I was 15th (overall) and that was my best ranking to date, so to have moved up to fourth is a massive improvement and shows some of the big steps I made this season," Brennan told U.S. Ski & Snowboard following the weekend's races. "It's incredibly challenging to put together a perfect season when you pack your bag in November and live out of a suitcase for four to five months. I have incredible respect for how Jessie did that this year and am inspired to keep trying to put together good races throughout the whole season."
This year's Tour de Ski catapulted both Brennan and Diggins up the rankings as they stood on podium after podium at the January stage race, and Diggins's overall Tour de Ski win helped bolster her World Cup standings. During that event's eight World Cup stages, she podiumed six times, including twice on the top step in Val Müstair, Switzerland's 10 km pursuit freestyle and Toblach, Italy's 10 km individual freestyle.
Winning the subsequent 10 km freestyle in Falun, Sweden, and placing third in the freestyle sprint in Ulricehamn further solidified her lead. By the time the World Cup Finals—originally scheduled to be in Beijing, China, and rescheduled for Lillehammer, Norway—were canceled, losing the title was mathematically impossible.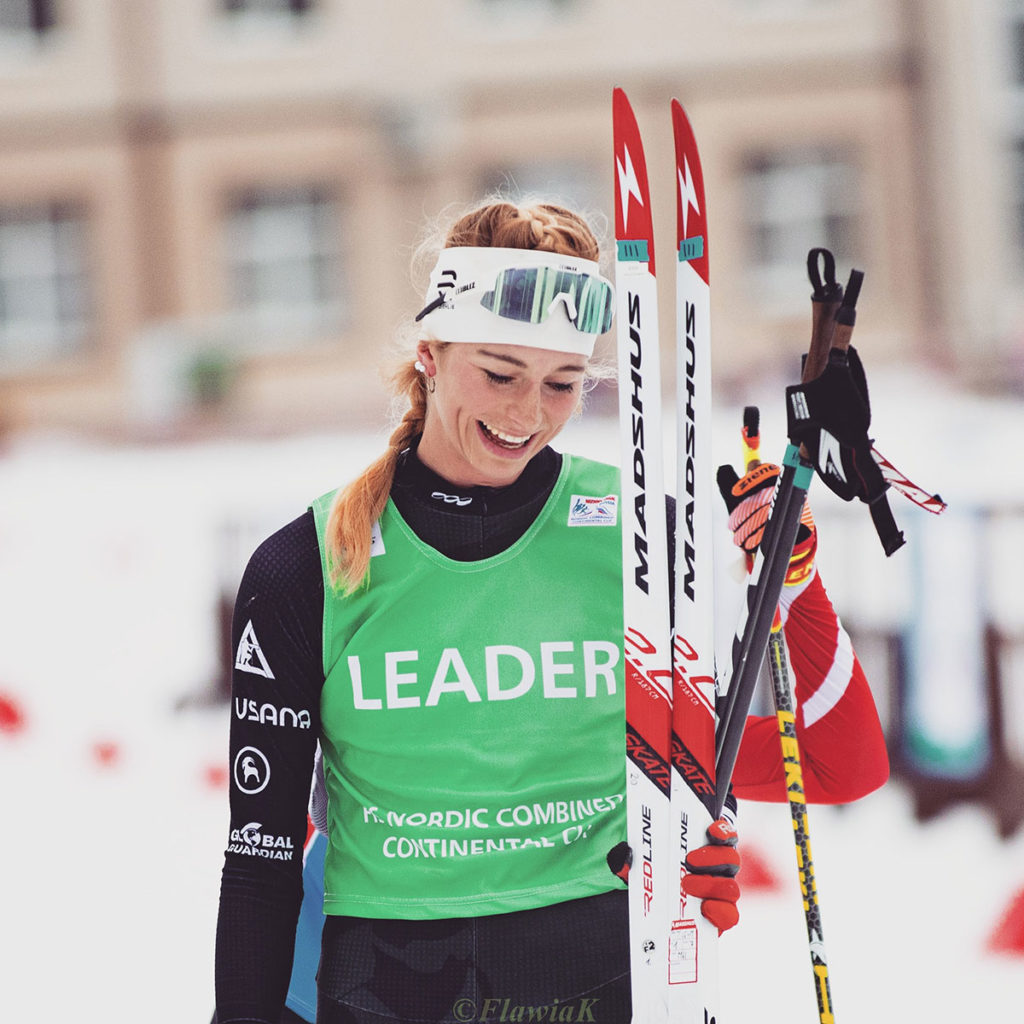 Diggins joins U.S. Nordic combined athlete Tara Geraghty-Moats in making World Cup history for U.S. cross country skiing this season. Geraghty-Moats won the first-ever overall World Cup title awarded in women's Nordic combined, following an inaugural World Cup season that was shortened due to the coronavirus pandemic. The 27-year-old from West Fairlee, Vermont, who placed fifth at the inaugural women's Nordic combined World Championships, won the first and only women's Nordic combined World Cup, held in mid-December in Ramsau am Dachstein, Austria. The other women's World Cups, planned in Otepää, Estonia, and Lillehammer, Norway, were rescheduled and ultimately canceled.